CLICK HERE (or button button below) to register with the NFHS Network to access our live and on demand content!
If you don't see your game listed on the ESN landing page when you click, search your school's name and it should pop up there.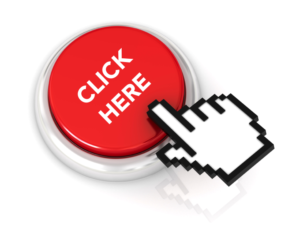 Weekly Broadcast Schedule
(Subject to Change!)
All live games broadcast by ESN are viewable via the NFHS for just $10.95 per month for unlimited viewing!
Stream Sponsors include Budd Bay Law, Toledotel, the Spunky Monkey, Stewart Title
WIAA State Tournament and Event Coverage
**Your NFHS Subscription gives you access to all of the games listed below.
Regional Basketball (Boys and Girls)
Friday, Feb 28 Games 
Davis HS
6pm 1b Boys Rainier Christian vs Yakama Tribal Seeding Game
8pm 2a Boys Renton vs Selah Loser Out
Mt Tahoma HS
6pm 1b Girls Riverside Christian vs Clallam Bay Loser Out
8pm 3a Boys O'Dea vs Wilson Seeding Game
Puyallup HS
6pm 3a Boys Marysville-Getchell vs Mt Tahoma Loser Out
8pm 4a Boys Kentwood vs Sumner Loser Out
Sammamish HS ABC Jam Production
6pm 3a Girls Juanita vs Seattle Prep Loser Out
8pm 3a Boys Spanaway Lake vs Seattle Prep Loser Out
Tumwater HS
6pm 1b Boys Mt Vernon Chr vs Tahola Loser Out
8pm 2a Girls North Kitsap vs Black Hills Loser Out
West Valley (Spokane)
4pm 2a Girls Franklin Pierce vs Clarkston Loser Out
6pm 1a Boys Kings vs Deer Park Loser Out
8pm 1a Girls La Salle vs Freeman Seeding Game
Saturday, Feb 29 Games TBA
Auburn-Mountainview HS
West Valley (Spokane)
2pm 2a Girls East Valley (Yak) vs Renton  Loser Out
4pm 2a Girls Burlington-Edison vs White River Seeding Game
6pm 2a Boys White River vs Lindbergh Seeding Game
Battle Ground HS
2pm 4a Boys Gonzaga Prep vs Union Seeding Game
4pm 4a Boys Jackson vs Skyview Loser Out
6pm 1a Boys Bear Creek vs La Center Loser Out
Davis HS
2pm 2a Girls WF West vs Ellensburg Seeding Game
4pm 1a Girls Cascade Christian vs Zillah Loser Out
6pm 1a Boys Lynden Christian vs Zillah Seeding Game
Eisenhower HS
2pm 1a Boys Seton Catholic vs La Salle Loser Out
4pm 1b Boys Naselle vs Riverside Christian Seeding Game
6pm 2a Boys Clarkston vs Toppenish Seeding Game
Issaquah HS
12pm 1a Girls Montesano vs Seattle Academy Loser Out
2pm 1a Boys Omak vs Seattle Academy Seeding Game
4pm 3a Boys Central Kitsap vs Shorecrest Loser Out
6pm 3a Girls Hudson's Bay vs Meadowdale Loser Out
8pm 4a Boys West Valley (Yak) vs Mt Si Seeding Game
Mark Morris HS
10am 2b Girls Ilwaco vs Toledo Seeding Game
12pm 2b Girls Lake Roosevelt vsw Mossyrock Loser Out
2pm 2b Boys Lake Roosevelt vs Toutle Lake Seeding Game
4pm 2b Boys Kittitas vs Wahkiakum Loser Out
6pm 2b Girls Adna vs Wahkiakum Seeding Game
8pm 4a Boys Inglemoor vs Battle Ground Loser Out
Mount Tahoma HS
12pm 1b Girls Mt Vernon Chr vs Neah Bay Seeding Game
2pm 2a Girls Port Angeles vs Tumwater Seeding Game
4pm 2a Boys Tumwater vs North Kitsap Seeding Game
6pm 3a Boys Rainier Beach vs Lincoln Loser Out
Sammamish HS ABC Jam Production
10am 4a Girls Kentwood vs Issaquah Loser Out
12pm 3a Girls Kennewick vs Eastside Catholic Seeding Game
2pm 3a Boys Mt Spokane vs Eastside Catholic Seeding Game
4pm 3a Girls Prairie vs Garfield Loser Out
6pm 3a Boys Evergreen (Van) vs Garfield Seeding Game
8pm 4a Girls Rogers (Puy) vs Woodinville Seeding Game
Tumwater HS
12pm 1a Girls Deer Park vs Elma Loser Out
2pm 2b Boys Friday Harbor vs Willapa Valley Loser Out
4pm 4a Boys Eastmont vs Olympia Loser Out
6pm 2a Boys Woodland vs Black Hills Loser Out
8pm 3a Girls Wilson vs Capital Loser Out
Wenatchee HS Wenatchee Public Access production
4pm 1a Boys King's Way Chr vs Cashmere Seeding Game
6pm 1a Girls Nooksack Valley vs Cashmere Seeding Game
West Valley (Spokane) HS
12pm 1b Boys Oakesdale vs Odessa Seeding Game
2pm 1b Girls Yakama Nation vs Oakesdale Seeding Game
4pm 2b Girls Tri Cities Prep vs Liberty (Spangle) Seeding Game
6pm 2b Boys White Swan vs Liberty (Spangle) Seeding Game
8pm 1b Girls Curlew vs Incheliem (Seeding Game)
 

State Basketball Tournaments (Boys/Girls)
March 4-7 1B, 2B at Spokane Arena Games TBA
March 4-7 1A, 2A at Yakima SunDome Games TBA
March 4-7 3A, 4A at Tacoma Dome Games TBA
www.elisportsnetwork.com