Broadcast Your
Virtual Graduation
with Eli Sports Network!
Schools! Are you looking for creative, fun, and unique ways to honor your graduating seniors while also respecting social distancing guidelines and orders?
We have the solution!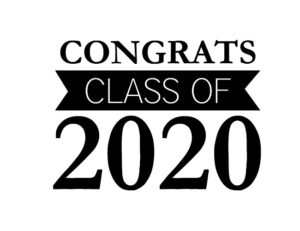 This spring and summer — and since we're not covering spring sports — Eli Sports Network will be using our broadcast abilities to help you stream virtual graduation ceremonies LIVE! Choose your own date and time, we'll help you with virtual graduation announcements and invitations, and we'll stream your school's graduation ceremony to thousands of people at EliSportsNetwork.com and via our partners at the NFHS Network and their streaming app.
All you have to do is provide the video(s)! You can open your ceremony with remarks from your educators and administrators, include tributes, and photos of each senior in a video or slideshow format to be broadcast. The broadcast will be recorded and available for replay, as well. These streaming broadcasts are a great companion to senior car parades and other alternative graduation celebrations, too.
And, as we mentioned, we'll provide your school with digital invitations with a direct link to the location of your broadcast. You'll be able to send these invites to family and friends — or use the link on social media event pages and more!
Eli Sports Network is offering this opportunity to Washington State schools FREE during COVID-19 closures. As a broadcast affiliate that usually spends our days celebrating high school athletics, which have been canceled for this season, we felt this was the best way we could support all students, in all schools statewide, right now!
For more information, please email ESNclassof2020@gmail.com.