5/14/2022
This year we will be celebrating both the equine and human athletes more than ever as we introduce our first and maybe the sports first ever Jockey Power rankings. We developed our ranking system with a combination of winning races, placing in the top 4, length of losses in other words if you finish 2nd by less than a half length we add a point, additional points are added based on odds and Stakes races. This all mixed in with some opinion based on streaks. For example if one jockey has a point total of 90 and one behind is at 88 but the one with 88 is coming off a 6 win week and placing in many of their races we can push what we consider the "hot" jock in front of one who may have a slightly higher score.
The Power Rankings are meant to be fun and to focus on the human competition between these awesome athletes. Moreover it's a chance to focus more on each rider and their accomplishments each week. We stress there is nothing "official" about these rankings and we know there will be varying opinions which is also great and we hope it does create more conversations about our sport and our athletes.
We will rank only our top 10 and add a "be on the look out" for those outside of our top 10 that are about to crack the top 10. With that, here is our very first Emerald Downs Jockey Power Ranking!
#1 Alex Cruz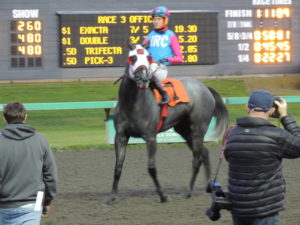 Cruz is the 2-time defending Jockey Champion so pretty easy to begin with Cruz as our first #1 Power Ranking rider.
#2 Leslie Mawing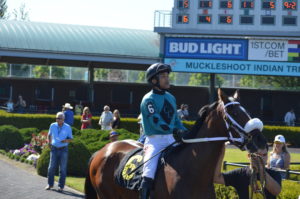 Mawing gets our #2 slot based on his impressive career of racking up more than 33-million in earnings, the only one with more than 2,000 wins, is a 2-time Emerald Jockey Champion himself and had 2 Longacres Mile wins as well. It would be disrespectful not to have Mawing high on this list.
#3 Juan Gutierrez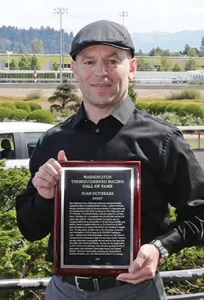 Much like Mawing, the respect of Gutierrez's career as the track's all-time leading rider, 3rd leading Stakes winner and all-time earnings leader of more than 16-million just at Emerald Downs, plus 2 Mile victories and did win the riding title in 2012, He's done it all and we wouldn't be surprised to see him at #1 by the end of the season.
#4 Kevin Orozco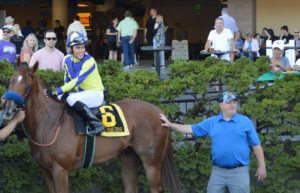 Orozco rode here for 3 seasons and finished 3rd, 2nd and 2nd in the jockey standings. He then stayed in Northern Cal the past 2 seasons but would come up to ride on certain days and last year he rode a total of 31 races with 8 wins. But 5 of those were Stakes races and was 10th on the earnings list with just 31 starts.
#5 Jose Zunino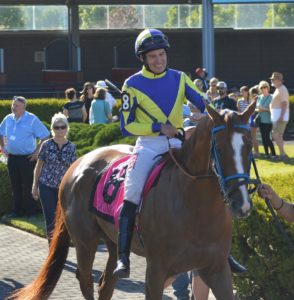 Zunino has been here for nearly 2-decades and he is so consistent but he comes in on fire after a great meet at Turf Paradise. We'll see if the rain cools off Jose but no doubt he will again be in the mix.
#6 Javier Matias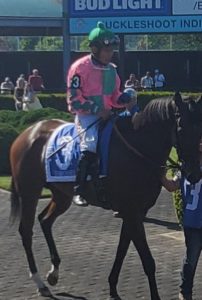 The jockey's-jockey is what Javier is. He too has been a mainstay at Emerald Downs and has racked up some impressive numbers 5th all-time winningest jockey and 5th in all-time stakes win and a Longacres Mile Championship. Matias looks ready for a strong 2022 run.
#7 Kevin Radke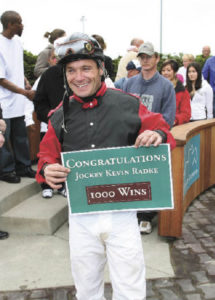 Radke is a former 2-time Jockey Champion at Emerald Downs but did take off quite a bit of time only to make a comeback full time last year. Kevin was just getting into a groove and you could see him returning to form when he broke his arm in an accident at home. It would be easy for him to call it a career but he is back full time and we're convinced he is going to be a force to deal with.
#8 Eddie Martinez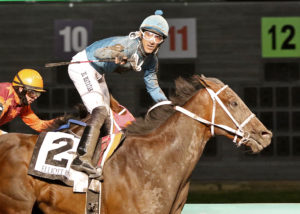 Martinez finished 2021 at Emerald on the upswing capping off his season with his 2nd stakes win in the Gottstein. He's maintained a routine riding at Turf Paradise and starts at Emerald on day 1 unlike getting here a few weeks late in 2021. Eddie might be sitting on a monster season.
#9 Alex Anaya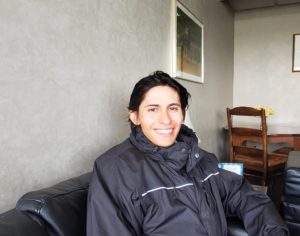 Does anyone ride as many longshots as Anaya? and does anyone try as hard as he does with those outsiders? Anaya came into his own last season and then went down to lead the Grants Pass Fall season as their Champion rider. He has taken most of the rest of the year off and has been at Emerald since the track opened for training. Our pick as the sleeper of the year, we say don't sleep on Anaya!
#10 Jennifer Whitaker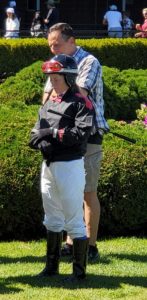 The all-time winningest female rider at Emerald Downs, the only female rider to win the Longacres Mile and she is the #1 rider in the Hall of Fame trainer Howard Belvoir's barn. She has slowed down a little over the past few years but Whitaker should not surprise anyone with another solid season.
There you have it, our 1st power ranking and of course it includes 10 riders we know the best as they all have been here at Emerald for extended periods of time. The new names and faces we will get to know as they start to compete. It is exciting to see some new riders take their shot at Northwest racing. The Power Rankings will come out each week with new rankings. Stay tuned!
www.elisportsnetwork.com