5/14/2022
The start of the 2022 live racing season at Emerald Downs begins Sunday and the excitement is building around the track. There are many reason to be optimistic coming into this season and one of them has to be one of the stronger jockey rooms at Emerald in several seasons.
Here is a preview of each jockey we know are at the track with a little bit of information on their history at Emerald and what they have been doing since last fall. The history of each is not a complete overview but some of their career highlights.
2022 Emerald Downs Jockey Colony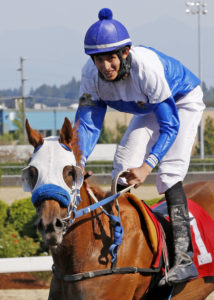 Alex Anaya
Career Stats: 1,149   103   124   152   Win: 9% ITM: 33%   Earnings: 1.2-m
2021 Emerald Downs: 227 24  37  34 Win: 11%  ITM: 41%
All-Time Emerald Wins: 57 Rank: 66 Emerald Stakes Wins: 1  Rank 69 "Unmachable" 2019 Washington Cup Juvenile Colts/Geldings, this race was a race of firsts, Unmachable broke his maiden and got his 1st Stakes win and Alex got his 1st Stakes win.
Anaya is just 23 and will be riding his 4th season at Emerald Downs. He then won the riding title with 19 wins last Fall at Grants Pass which may be that track's final season. He then rode 10 races at Turf Paradise before heading home for the Holidays and then decided to stay home and get ready for the Emerald Season.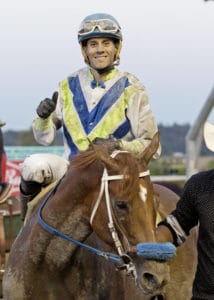 Alex Cruz
Career Stats: 5,026   626   680   719   Win: 12% ITM: 40%   Earnings: 6.7-m
2021 Emerald Downs: 387 75  79  83 Win: 19%  ITM: 61%
All-Time Emerald Wins: 147 Rank: 35 Emerald Stakes Wins:  2  Rank 59 "Blazingbellablu" 2021 Kent Stakes; "Ms Lynn" 2021 Seattle Stakes Cruz got his 1st two Stakes wins at Emerald Downs in 2021.
Cruz has won back-to-back riding titles just edging out Julien Couton by 1 win in 2021 and is going for a track record 3 titles in a row. Cruz won his 1st Stakes race at Emerald last year and then won his 2nd Stakes. Cruz set the state record last year for wins on consecutive days when he reached 46 straight days. Cruz no doubt won't simply be handing over the riding title this is going to have to be pried out of his hands. Cruz just finished riding at Turf Paradise where he ended up 3rd in the final standings with 59 wins. Cruz also showed the world his horsemanship when he won on "Akasi" on a sloppy track after losing his stirrups at the beginning of the race, essentially riding bareback and came from far behind to win an amazing race.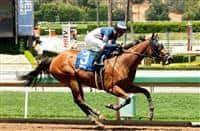 Chester Bonnet
Career Stats: 2,254   129   164   210   Win: 6% ITM: 22%   Earnings: 2.4-m
Bonnet will make his Emerald Downs debut this season after spending most of his career in Louisiana which began in 2008. Bonnet wandered out to California in 2015 and began riding between the two states. Last year he rode mostly at the Fairgrounds but did ride in the late spring and early summer at Golden Gate.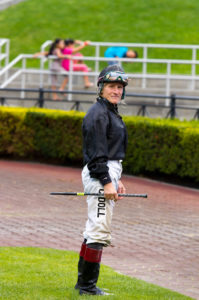 Connie Doll
Career Stats: 3,582   328   372   420   Win: 9% ITM: 31%   Earnings: 803k
2021 Emerald Downs: 25 1  3  1 Win: 4%  ITM: 20%
All-Time Emerald Wins: 25 Rank: 94 Emerald Stakes Wins: 0  Rank 0
Doll has been riding since 1979 and from then to now has only missed 5 seasons. Doll made her way around the NW circuit with most of riding done at Yakima Meadows. She rode plenty of fair meets from Sun Downs to Grants Pass, Great Falls and was a mainstay in Elma at Harbor Park. Doll has scaled back her racing calls to about 40 rides a season at Emerald over the past 7 seasons.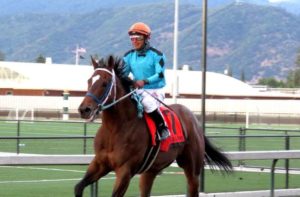 David Martin
Career Stats: 1,268   125   130   160   Win: 10% ITM: 33%   Earnings: 1.2-m
2021 Emerald Downs: Was not here
All-Time Emerald Wins: 22 Rank: 100 Emerald Stakes Wins: 0  Rank 0
Martin will be familiar to some Emerald fans as he rode 2 full seasons here in 2017 and 2018. He began his career in 2015 in Northern California where he has ridden the most. His best earnings year was in 2017 with 283k and not counting his 1st year, he has averaged nearly 200k per season. Martin has been poised for a real big year several times can he break through this season is the question. If not, he will likely again a very consistent and dependable rider in a strong colony.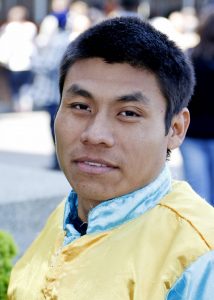 Francisco Diaz-Lopez
Career Stats: 842   56   46   82   Win: 7% ITM: 29%   Earnings: 493k
2021 Emerald Downs: 5 0  0  0 Win: 0%  ITM: 0%
All-Time Emerald Wins: 15 Rank: 122 Emerald Stakes Wins: 0  Rank 0
Diaz-Lopez began riding in 2012 and spent his 1st 3 years mostly at Thistledowns. In 2015 he made his way out to the Northwest and rode at Emerald Downs for the 1st time and then went to Portland. Francisco got his 1st Emerald win on April 16, 2016 on "The Canary Lived" an 11-1 outsider. Since coming to the NW Francisco has been a constant presence doing most of his work early in the mornings working horses and picking up a few mounts during the season.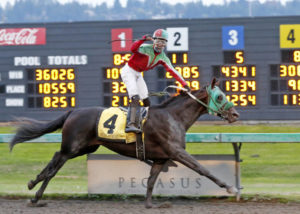 Heriberto "Eddie" Martinez
Career Stats: 3,845   459   511   501   Win: 12% ITM: 38%   Earnings: 6.7-m
2021 Emerald Downs: 167  21  21  20   Win: 13%  ITM: 37%
All-Time Emerald Wins: 110 Rank: 45 Emerald Stakes Wins: 6  Rank  29 Martinez had his biggest Emerald win in the 2021 Gottstein Futurity when he brought "Midnight Mojo" home to win at 8-1 for legendary owner George Todaro.  That was his 2nd stakes win of the season first taking the Angie C aboard "Slack Tide".
Martinez arrived a little late last season and that seemed to have him just off-balance and it somewhat lingered. He certainly redeemed his year winning 2 Stakes races and is here right from the start in 2022. Martinez expects to have a big year and is coming up from riding at Turf Paradise where he rode somewhat sparingly with 109 mounts picking up 9 wins. This is his 4th season at Emerald and has finished 5th in the standings twice and last year 7th even with the late start and eyes a break-through season in 2022.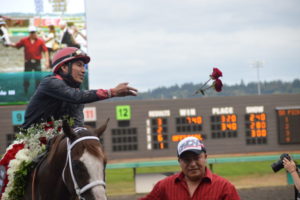 Javier Matias
Career Stats: 9,091   1,298   1,337   1,283   Win: 14% ITM: 43%   Earnings: 14.7-m
2021 Emerald Downs: 206  27  33  40   Win: 13%  ITM: 49%
All-Time Emerald Wins: 613 Rank: 5 Emerald Stakes Wins: 38  Rank  5 Matias has been a long known commodity at Emerald Downs and it's no surprise he has racked up the 5th most stakes wins but his top achievement has to be with "Barkley", the Longacres Mile Champ of 2018 from the Howard Belvoir barn. Barkley and "Mach One Rules" had their own Affirmed and Alydar competition with Barkley getting the best of Mach One Rules the majority of the time.
Matias began his riding journey in Southern California and getting his 1st career win at Los Alamitos on June 28, 1997 aboard "Kenzeal". Matias spent the next year and a half mostly in Northern California and then came to Emerald Downs for the 1st time in May of 1999. Matias won on his 2nd ride at Emerald on "Swimmie" to take the feature race of the day at 1-1 odds for trainer Len Kasmerski and then came right back to win the nightcap on "Jonaab" an 11-1 outsider and #12 he "closed with a rush" to win easy for trainer Ivan Slocum. Matias began as a go-to rider early in his days at Emerald in that 1st year he had 4 2nds and 5 3rds in Stake races before he final broke through with his 1st Stakes win in the 65k Washington Owners Breeders Cup on "Country Echo" for owners Bill Bridges and Bill O'Connor and trainer Ben Harris. Matias has finished 3rd in the standings twice once in 2001 with 65 wins and again in 2019 with 62 wins.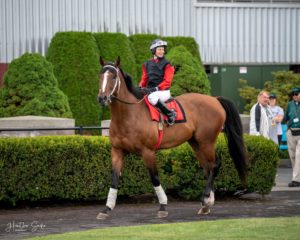 Jennifer Whitaker
Career Stats: 4,800   628   715   699   Win: 13% ITM: 43%   Earnings: 6.7-m
2021 Emerald Downs: 75  7  5  19   Win: 9%  ITM: 41%
All-Time Emerald Wins: 514 Rank: 9 Emerald Stakes Wins: 22  Rank  9 Whitaker's crowning achievement in her career is being the only female to ever win the Longacres Mile when she brought "Wasserman" from well off the pace down the center of the track to get up by a neck in the 2008 Mile.
Whitaker began her riding career in 2000 and has made a name for herself by riding almost exclusively for Hall of Fame trainer Howard Belvoir but early on Whitaker rode for several barns and in fact she didn't get her 1st win for Belvoir until her 5th career win. The duo have combined to win most if not all of her 22 Stakes victories beginning back in 2003 when she guided "Sundance Circle" to a front running win in the Emerald Express Stakes for Belvoir and owners the Once Stable. Whitaker is set to ride another busy year for team Belvoir.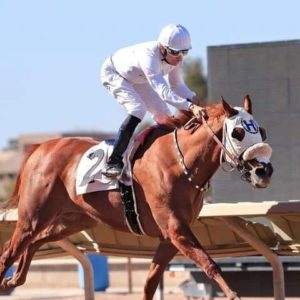 Jose Nava-Marin
Career Stats: 28   3   4   6   Win: 11% ITM: 46%   Earnings: 36k
2021 Emerald Downs: Was not here
All-Time Emerald Wins: 0
Nava-Marin may be the lone apprentice at Emerald Downs to begin the season as he just began his riding career on February 28th at Turf Paradise. He wasted little time getting the bucket of water dumped on him winning on his very first ride in the 1st race. He took "Galileta" wire to wire for the victory. If he can ride on the front with the bug he may have some trainers interested.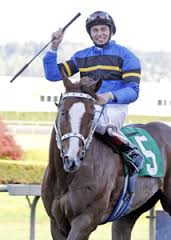 Jose Zunino
Career Stats: 7,427   886   1,033   1,012   Win: 12% ITM: 39%   Earnings: 8-m
2021 Emerald Downs: 199  28  32  19   Win: 14%  ITM: 40%
All-Time Emerald Wins: 412 Rank: 13 Emerald Stakes Wins: 10  Rank  21  No doubt "OB Harbor" is at the top of Zunino's Stakes accomplishments as OB is responsible for 30% of his stakes wins taking 3 in 2016 winning the Mt Rainier, The Budweiser and The Governor's before going off as the betting favorite in the Longacres Mile and leading turning for home but settling for 3rd behind "Point Piper" and "Cyrus Alexander". It should be pointed out that Point Piper ran and still holds the record time in the Mile as the only winner to break 1:33- mark. In any other year OB Harbor was the likely winner.
Zunino began riding in Argentina and came to the U-S in 2003 at Sunland Park. In 2004 he remained in the Southwest desert area at several tracks then took a left turn at Albuquerque and ended up in Portland in October of that year. In 2005 he began at Portland Meadows and then rode his 1st full season at Emerald Downs and he hasn't missed a season since except in 2008 when he didn't ride at all. The only thing that has changed is instead of riding at Portland during Emerald's off-season he now rides at Turf Paradise. Zunino puts up solid numbers every year and is coming into this season with some re-newed confidence coming off his highest finish in the Emerald rider standings he's ever been in 2021 in 4th place and has had a terrific year at Turf Paradise riding 342 mounts and finishing 6th in the jockey standings with an eye-popping 44-60-53 record and more than 800k in earnings.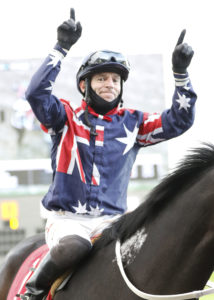 Juan Gutierrez
Career Stats: 11,381   2,111   1,827   1,743   Win: 19% ITM: 50%   Earnings: 18.9-m
2021 Emerald Downs: 360 72  59  46   Win: 24%  ITM: 58%
All-Time Emerald Wins: 1,497 Rank: 1 Emerald Stakes Wins: 71  Rank  3 Top 2 wins were the Longacres Mile 2007 "The Great Face" (Highest Purse in Mile History 340k) and 2005 "No Giveaway" (Longest shot to ever win the Mile 60-1 paid $122 on the $2 win)
Gutierrez is the OG of Emerald Downs the all-time winningest and comes into the season just 3 wins shy of 1,500. In 2021 was just 3 behind Cruz for the riding Championship. Gutierrez is currently 3rd in Stakes wins at Emerald with 71 just 1 behind Ricky Frazier and 9 behind all-time stakes leader Gallyn Mitchell at 80. Along with his 2 Mile wins Gutierrez rode "Elusive Horizon" for Doris Harwood in 2008-2009 and chalked up 5 Stakes wins including a deads-heat in the Boeing Stakes. More recently he's been the pilot of the spectacular "Daffodil Sweet" for owerns Jody Peetz and Chris Stenslie. Gutierrez could also top 20-million in career earnings this season with a big year he's just 1.1 million from hitting that milestone.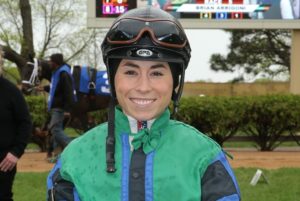 Kassie Guglielmino
Career Stats: 2,102   355   351   308   Win: 17% ITM: 48%   Earnings: 1.9-m
2021 Emerald Downs: Was not here
All-Time Emerald Wins: 0 Rank: unranked Emerald Stakes Wins: 0  Rank 0
Guglielmino began her career in Canada riding at the smaller tracks and then she began migrating south where she was a mainstay at Portland Meadows, Grants Pass and many Fair meets. She had a short stint at Emerald Downs in 2014 where she rode just 6 and placed 2nd on once. She then went back to the smaller meets where she had plenty of rides and success. Over the past few years she has settled in Arizona riding most of the time at Turf Paradise and some long runs at Arizona Downs. She did not ride in 2021 and is making her comeback beginning here at Emerald Downs.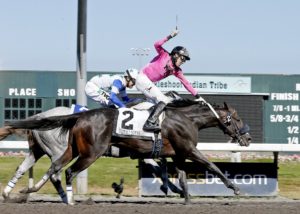 Kevin Orozco
Career Stats: 2,439   359   355   390   Win: 15% ITM: 45%   Earnings: 4.9-m
2021 Emerald Downs: 31 8  2  3 Win: 26%  ITM: 42%
All-Time Emerald Wins: 548 Rank: 8 Emerald Stakes Wins: 25 Rank 11 "Top Executive" sticks out since he won the 2021 Horse of the Year. His 1st Stakes win at Emerald was aboard "Aqua Frio" in the 2017 Seattle Slew Stakes.
Orozco began his riding career in Northern California in 2016 but then shifted North to Emerald Downs in 2017 with his bug and flourished. He rode 3 full seasons at Emerald finishing 3rd, 2nd and 2nd in the rider standings and then went south again but would make regular trips back up to Emerald Downs to ride in Stakes races. Last year he led all riders in Stakes wins with 5 from 11 mounts. He also missed the big one the Longacres Mile by a thin nose when his horse "Windribbon" got caught at the wire by "Background". Orozco is back with his sights set on winning his 1st riding Championship.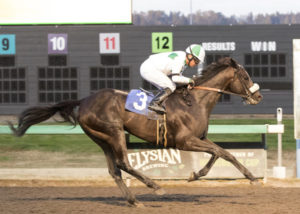 Kevin Radke
Career Stats: 6,771   1,128   987   911   Win: 17% ITM: 47%   Earnings: 14.5-m
2021 Emerald Downs: 125 16  18  17 Win: 13%  ITM: 41%
All-Time Emerald Wins: 548 Rank: 8 Emerald Stakes Wins: 25  Rank 8 "Flying Notes" was a double Stakes winner with Radke taking the Tacoma Handicap and Emd Downs Breeders Cup Derby in 2002, and "Bub" was a triple stakes winner in 2002 winning the Captain Condo Stakes, Stallion Stakes and the Lads.
There's plenty of Emerald history with Radke as a 2-time riding Champion in 2002 and 2003 plus ranks 8th in Stakes wins. Radke began his career in 1998 and by 2008 decided it was time to step away and retired from riding. He then returned in 2016 to ride 45 races with 9 winners all back east. He took off 2017 and rode again in 2018 back east and started 254 race racking up 40 wins and nearly 800k in earnings. He took off 2019 and 2020 and returned to the NW last season and was just getting hot when he broke his arm in an accident at home ending his season. He finished 2021 at Emerald 16 wins and 210k in earnings. Radke is now fully recovered and set to have a big year. On a final note Radke is one of only 3 jockey's to record a 6 win day when he found the Winner's circle 6 times on September 2, 2002. Radke was the first to do it at Emerald he would later be joined by Seth Martinez in 2008 and Julien Couton in 2018.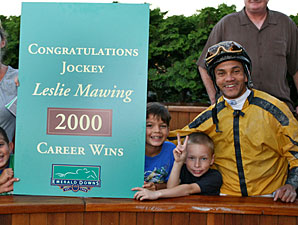 Leslie Mawing
Career Stats: 20,671   2,792   2,938   3,026   Win: 14% ITM: 42%   Earnings: 33.4-m
2021 Emerald Downs: 93  19  14  14   Win: 20%  ITM: 51%
All-Time Emerald Wins: 780 Rank: 4 Emerald Stakes Wins: 46  Rank  4 Mawing has been a regular to Emerald Winner's Circle in Stakes races with 46 but 2 stand head and shoulders above all with fan favorite "Stryker PHD". Mawing won back-to-back Longacres Miles with Stryker in 2014 and 2015. A couple of other Stakes winners of note for Mawing included "Mach OIne Rules", "Noosito", "Unmachable" and Gottstein winner "Gallant Son".
Mawing first came to Emerald Downs in 2005 and got his 1st win at the Auburn oval on his 2nd day and overall 5th mount when he came from off the pace with "Demons March" for trainer Bill Tollett. This launched Mawing as one of the winningest riders in NW history. He is a 2-time riding champion taking the title in 2011 with 129 wins and 2014 with 102. Mawing has ridden all over the United States with long tenures at Emerald, Canterbury and Turf Paradise. Mawing had been riding at Canterbury for the past few years and then coming to Emerald abouty mid-season after the Minnesota track finished their season. This year the olkd-pro is here from the get go and maybe a 3rd riding title is in his sights.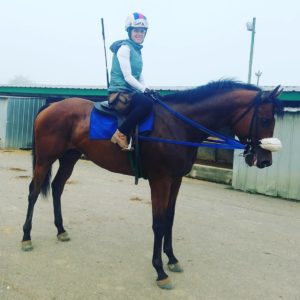 Nicolle Disdier
Career Stats: 570   32   49   50   Win: 6% ITM: 23%   Earnings: 380k
2021 Emerald Downs: 2 0  0  0 Win: 0%  ITM: 0%
Disdier began her career in 2016 and did most of her riding at Mahoning Valley and Mountainier. She had 504 of her 570 rides in her 1st 2 years. In 2018 she ventured out to Turf Paradise but only rode 56. She is engaged to Emerald Downs 2-time defending Champion Alex Cruz and the couple have a young son. She continues to work as an exercise rider and has only ridden in 10 races over the past 3 years.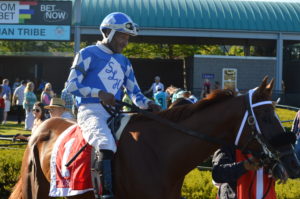 Wayne Barnett
Career Stats: 8,153   996   1,015   986   Win: 17% ITM: 37%   Earnings: 6.4-m
2021 Emerald Downs: 8 1  1  2 Win: 13%  ITM: 50%
All-Time Emerald Wins: 1 Rank: unranked Emerald Stakes Wins: 1  Rank 69 "Coastal Kid" won the Muckleshoot Tribal Classic in 2021
Barnett made his first appearance at Emerald Downs and it made an impression on him after winning a Stake on Coastal Kid. Barnett is a long time veteran and began riding in 1982 and spent most of his career back each at tracks on the New York circuit, Meadowlands, midwest then moved to Pimilico and Charles Town and then retired after a few rides in 1997. He came back 2009 and 2010 remaining back east. He then stepped away from riding again this time a 6 year hiatus and in 2016 ended up in the midwest. Between then and 2020 he migrated back to the east riding a lot at Finger Lakes in New York. In 2021 he flew the coop and went west ending up in Southern California riding at Santa Anita, Del Mar and Los Alamitos along with his quick trip to Auburn. Since then he has also ridden at Turf Paradise. He has now moved his tack to Emerald Downs for 2022 and we'll see if the old guy can teach the young guys some new tricks.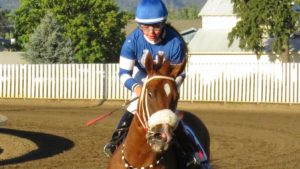 Taylor Smith
Career Stats: 509   90   96   79   Win: 18% ITM: 52%   Earnings: 490k
2021 Emerald Downs: Was not here
Smith began riding just 3 years ago with most of her rides at Grants Pass but she worked the Oregon Fair circuit hard as well as she was beginning. She was a quick learner and although it wasn't until her 15th ride that she got her 1st win in 2019 by the end of the year she had racked up 25 wins including winning 4 in a row at a Fair meet and banked 114k. She was set to continue riding at Grants Pass when the track suddenly closed a few weeks ago so she has brought her tack to Auburn where Emerald Downs has a strong history of women jockey's. Smith is looking to make her own mark in 2022.
If we missed anyone we apologize and will add them in as we are made aware of anyone who is here for the season.
www.elisportsnetwork.com