3/29/2022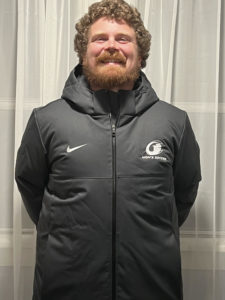 (Tenino, WA) Tenino head boys and girls soccer coach made it official with a heartfelt thank-you to his players, former players, assistant coaches, athletic director and all Beaver families and fans. Kevin Schultz is ready to take the next step in his professional progression and is headed for the college ranks.
ESN talked with Schultz who said he has accepted the Men's Head Soccer Coaching position at South Puget Sound Community College in Olympia. Schultz quickly added it is not yet official but expects all the i's to be dotted and t's to be crossed on Friday. He also said he is not going anywhere for the current boys season and remains hopeful of an extended final season with the Beavers with a long run into post season.
Schultz had been a long time assistant with many different schools and teams before Athletic Director Joe Chirhart gave him his shot at running the show in Tenino not only as the boys but also girls head coaching position.
Under Schultz the girls team become a top 8 program over the past two state tournaments they won their opening round game but lost in  the quarterfinals but those 2 wins are the only state wins in school history. The boys program has only 1 state appearance in school history back in 2003. However, Schultz has been turning this program around as well from a perennial loser to a competitive team currently 3-1 in league play and 4-2 overall.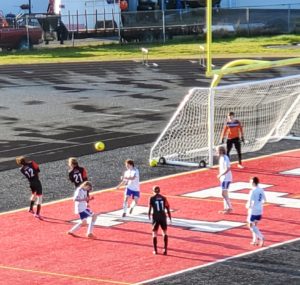 But the proof of his success has been the huge turnout from students wanting to play in Schultz's program. Both girls and boys teams had or have Varsity and JV full squads, one of the few 1A programs to boast such turnout numbers.
Schultz says he had to do a lot of soul searching on what he wanted to do when the opportunity presented itself to move to the college ranks. SPSCC has its challenges and has been struggling and certainly needs someone to try to turn things around.
Schultz told us this opportunity is unique and he is most excited about the recruitment process. Schultz says he is looking forward to getting out in the Spring to see all the different programs and connecting with athletes and their parents on a personal level. He said the first thing he needs to change is the culture and the thought process of the athletes. 
Schultz believes he will have the opportunity to find those athletes during his recruiting efforts and once he's got the buy-in success then can breed success. 
Schultz says he will keep his teaching job at Tenino Middle School at this point but left open the possibility he could move on if the right job and situation presented itself. Schultz is also the assistant girls basketball coach at Tenino and plans to keep that job as it would not interfere with his men's season in the Fall and the boys high school season in the Spring.
Schultz informed his team on Tuesday and again emphasized he is not leaving until after this season. His news quickly spread through social media. No word yet on who may replace him for either job or how the search for a new coach will proceed at this time.
www.elisportsnetwork.com
www.elisportsnetwork.com