3/20/2022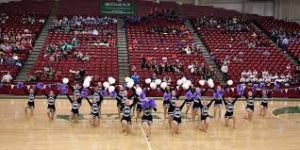 (Yakima, WA) The State Dance and Drill competition is back for the first time since 2019. Although it is considered a winter event and the focus has been on how the Spring sports are the ones that got hit hardest missing not 1 but 2 Championship seasons. That part is true but if you remember the State Basketball Tournament just barely was allowed to play in March of 2020 and we got shut down right after that. This did cancel the Spring sports but also the remaining Winter events including State Dance and Drill. Other events impacted at that time were Debate, Speech, Drama and State Ensemble and Solo competitions.
This year the competition is over 2 days at the Yakima SunDome and if you can't get there we will have both days start to finish for you on the NFHS subscription network. Just a reminder the cost is $10.99 for 30 days and includes full access to any and all games or events streamed on the NFHS network. This includes the automated streams at all schools with the pixellot system installed. It also gives you access to all games and events in other states and the massive on-demand library.
This year the 4A competition will be on Friday, March 25 and the combined 3A/2A/1A competition is on Saturday. Teams will compete in these categories: Hip Hop, Kick, Show, Pom, Dance and Military. Schools may enter in as many as 3 events. Trophies will be awarded in each category based on a 1 per 4 ratio or in other words a 1st place trophy only for 4 teams or less, 5-8 teams will get a 1st and 2nd place trophy and 9 or more the top 3 will earn a trophy. All total 40 trophies will be awarded over the 2-day event.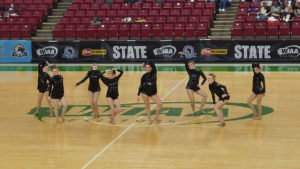 Each night as the team competition concludes the Drill Down begins and is the only individual event. The "Simon Says" style battle will crown 1 individual as the Drill Down Champion. Once the Drill Down is completed the event moves to the post event activities beginning with the Parade of Teams and followed by the award presentation.
The live stream will be presented each day in 2 sessions. The schedule for 4A on Friday is a 1pm start time. 3 teams will perform per set. Each set will take about 15 minutes and there are 20 scheduled sets for Friday. There is a 20-minute break scheduled after the 6th set and then a 40-minute dinner break after the 14th set. 
On Saturday, there will be 26 sets or 78 performances and the start time is 12:30pm. The 20-minute break will come after the 7th set. There will be a 2nd 20-minute break after the 14th set and the 40-minute dinner break comes after set 20. The Drill down and awards ceremony will follow.
Each day session 1 on the live stream will be from the start to the dinner break where we will shut down the broadcast and then re-start with session 2. Here is a link to our NFHS landing page where you can subscribe and watch live:  https://www.nfhsnetwork.com/affiliates/eli-sports-network
Here is the link to the WIAA information for each day:
Friday: https://www.wiaa.com/subcontent.aspx?SecID=325
Saturday: https://www.wiaa.com/subcontent.aspx?SecID=325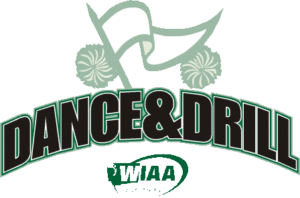 www.elisportsnetwork.com