10/5/2021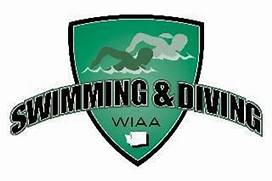 Much like last Spring and so far this season you better get used to changes. The WIAA announced on Tuesday that State Girls Swimming and Diving will be held at the King County Aquatic Center in Federal Way as planned on November 12 & 13 but the competitors will be doing so without any spectators. All fans and non-essential personnel will not be allowed in the facility. 
In a WIAA statement they says the Aquatic Center's Covid-19's guidelines limit the number of people allowed in the facility. The WIAA will stick to their 1st priority in having as many kids be allowed to participate as possible. Further, even with no spectators allowed the WIAA has had to change teams from listing 8 names for relay events to 6 so they can remain under the limit. 
The Eli Sports Network will have a small crew on site to live stream the event on the NFHS subscription  network.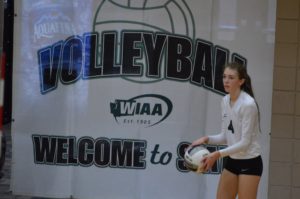 In another development in Volleyball the 4A tournament that was scheduled to be held at St Martin's, ESN has learned that the 4A stand alone tournament will be shifted to Yakima. The 1B, 2B and 1A state tournaments will take place on November 11, 12 and 13 in the Yakima Sundome. The 1B and 2B's begin on the 11th and finish on the 12th. The 1A begins Friday afternoon on the 12th and finish on Saturday the 13th.
The 2A, 3A and 4A were set to be played on Friday, November 12 and Saturday, November 13, with the 2A and 3A in Yakima and the 4A at St Martin's College in Lacey. The Lacey location has been preferred to stay because in the 2A thru 4A most of the schools are on the West side. It was set to rotate every year between the 2A, 3A and 4A every year. 
We're not exactly sure why the tournament is shifting from St Martins to Yakima but it may again be subject to the size of venue and number of people allowed in but this is speculation. We are assuming the new 3 tournament will be identical to the 1B, 2B and 1A with 2 tournaments  beginning on Thursday and ending Friday and the 3rd tournament starting on Friday and finishing on Saturday. We are not sure of which tournaments will play when but talking to one 4A Athletic Director tonight she was surprised with the announcement and began searching for Hotel availabilities.
As of this writing the WIAA has not made an official announcement nor have they changed the location yet on the WIAA website but we are very certain in our source of the change.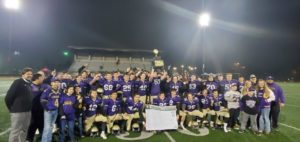 Finally, football has officially locked in their 3 main sites for the State Championship games with the Clover Park school district agreeing again to host 2 of the games. The format is identical to the 2019 Championships with the 4A and 1B Championships at Mt Tahoma High School, the 3A and 2A Title games at Sparks Stadium in Puyallup and the 1A and 2B Championships at Harry Lang Stadium in Lakewood.
All 6 title games will be played on Saturday, December 4 with times TBD. The only change that could still be made is if two Eastern Washington Teams face off in any of the classifications then the WIAA would allow those teams to play at a venue on the East side. There are several venues all over Eastern Washington that could host a Championship game or even more.
The Eli Sports Network will be live streaming all of these events along with the State Soccer on the NFHS subscription Network. Below is a confirmed calendar of games and tournaments that ESN will be covering. The subscription is $10.99 for 30-days, this is not a pay-per-view and you may cancel at anytime, in other words no long term contract. So if you buy your subscription on November 4 the one price $10.99 get you access to all of the events on NFHS, not only on Eli Sports but even any of the automated camera streams that many schools now have, along with literally thousands of on-demand videos going all the way back to 2011 and any NFHS broadcast in any other state.
There is also a one-time $69.99 option for a full 12-month subscription with no further charges. Here is our confirmed State Tournament streaming schedule as of at this writing:
November 11, 12 1B & 2B Volleyball (All matches will be fully or partially broadcast)
November 12, 13 1A State Volleyball (All matches will be fully or partially broadcast)
November 12, 13 Girls State Swimming and Diving
November 18, 19 & 20 2A, 3A & 4A Volleyball (All matches will be fully or partially broadcast)
November 19 & 20 1B/2B Boys, 1B/2B Girls, 1A, 2A, 3A & 4A State Soccer  Final 4
November 27 State Football Semi-Finals we will cover as many of them as we can, locations are still TBD
December 4 1B, 2B, 1A, 2A, 3A & 4A State Football Championships
This is a total of 198 games plus the Girls Swimming 2-day meet. We are looking at the State Slowpitch and Football 1st round and quarterfinals. This doesn't include the regular season and any district events we will mix in as much as possible as well. For $10.99, you have access to all of these events and games. If you are interested in signing up go to elisportsnetwork.com and on our Broadcast schedule page you will find a link at the top of the page that takes you to our landing page on the massive NFHS National website. This is a shortcut right to the place you need to go to get signed up.
We will be updating our broadcast schedule as we finalize our schedule. A reminder we are already doing 15-20 broadcasts a week and you can see our weekly schedule up now here: elisportsnetwork.com
www.elisportsnetwork.com