8/20/2021
The Eli Sports Network is looking for lovers of High School sports or those looking to make a few extra bucks mostly in the evenings in a fun, no pressure environment. We are looking to bolster our broadcast crews with more broadcasters from play-by-play to analysts to sideline reporters. Also looking for non-on-air positions such as producer and camera operator. These jobs pay between $30 and $40 per game plus of course you get into the games and if we return to what happened last year and fans get limited or even denied to games this could be your ticket in to see games.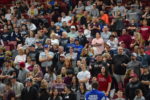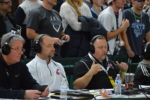 There is no upfront commitment on your time, we ask you only do games YOU WANT to do which is why we are looking to build up broadcast teams in regional areas. Typically 2 or 3 people are on a crew depending on the sport and we'd like 5-8 people in each Regional area so we can cover more games and you have all the power and choice in which games, sport and nights you want to work. If you want to work 3-5 times a week, Awesome! If you want to work 1 once a week, Great! If you want to do 1 or 2 games a month, we'll take it!! Our philosophy is simple for every game someone wants to do is one more we can get on the air than we did before so it makes no difference to us as to how much you want to work.
Additionally, all the state tournaments are scheduled to be back this year and the Eli Sports Network has the rights to ALL of them in every classification. You want to be part of the Football Finals? We're covering all 6 games, ROOT sports is out, it's now just us! You want to help with State Volleyball? State Basketball? Any of the Spring sports? Plus we hope to add coverage of some of the other sports that don't typically get much coverage.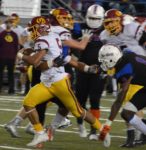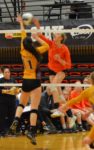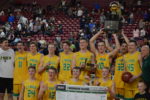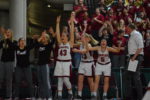 The Regional areas we are looking to bolster at this time is in Seattle and South King County, Pierce County, Thurston, Lewis, Cowlitz and Clark counties. If you are not in one of those areas does not mean we still don't want to hear from you especially
We just raised our game fees to our crews plus we have paid a 20% bonus for the last 2 years after each season and we hope to continue that plus we have other opportunities for those that may want to write stories, do social media, take pictures, sell advertising, host your own podcast, create shows like weekly highlight shows that we will air. The Eli Sports Network is all about FUN and creativity and the more that want to be part of this growing enterprise the better.
If you are interested we do not need a resume or cover letter or anything formal, we need you to only send us a quick e-mail and tell us you're interested and a contact number and we'll be in touch. Gotta be 16 or older and students welcome that want to cover just their own school so if you are interested drop us a note at EliSports.jobs@gmail.com 
We can't wait to hear from you and if this isn't for you but you know someone it may be perfect for we'd really appreciate you sharing it. Come join the Eli Team!!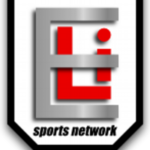 www.elisportsnetwork.com