7/8/2021
The red flag warning is up for a lack of officials and that issue looks to be getting worse and could be a huge issue next year and we'll talk more about this in the coming weeks. But there is another shortage that is gripping High School sports and it can't get more fundamental than this, coaches. Not only the much sought after assistant coaches but Head Coaches are also in short supply.
In fact, Head Coaches on a percentage basis likely are more in demand. What is causing this shortage? It appears there are multiple reasons for this new shortage of those wanting to be coaches of at the High School and Middle school level.
Why Coaches are Leaving
The #1 reason we hear from coaches who quit or retire is they have their own kids or other family issues they need to focus on or give more time too. The nature of head coaching in high school has changed dramatically over the past 30 years from clearly a part time position to now more than a full time job. You have your 10-weeks of competition then another 1-5 weeks of District and State Tournaments.
In the past that would be pretty much it, in fact your head coach in the Fall would bang the drum for you to turn out for something else, try a winter and/or spring sport and those coaches would also encourage you to play other sports as well. They wanted you involved with your team mates and other kids in the other sports. They also knew that all sports simply need numbers to have a chance at success so the more each sport and coach within a high school worked with each other the better their chances of getting good numbers of kids to participate.
But now with pressure to win and win right away regardless of the shape of the program to pressure from parents forking out thousands of dollars in athletic training so their kids can get an athletic scholarship to lack of support from administrations in some cases that limits how a coach can run and develop his culture and allow a program to grow.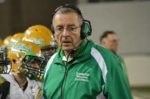 We talked with retired Tumwater football coach Sid Otton, who remains the winningest football coach in State history and he began with a supportive administration. Otton said, "without Chuck Loete, Bob Shaner and Tim Graham, the three Athletic Directors I worked for, Tumwater football would not be where it is today." When Otton was hired in 1974 it was Loete and principal Norm Wisner who supported him despite a rough start to his run as the head T-Bird.
After 3 years Otton was just 7-20 and not close to a play-off and there were calls from many that his time in Tumwater should be over. Otton said, "fortunately Loete and Wisner believed in what we were trying to get done and believed it was the right path and they took care of the parents and told me to push forward." The following season Otton's T-Birds would win their division of the old Black Hills League and then win a crossover play-off game against Capital to qualify for the then 8-team State Tournament. That season no doubt kick started what turned into 5 State Championships and 397 victories in his career.
Otton pondered his chances of even getting a 3rd year nowadays let alone a 4th season. "I don't think in most districts I would have survived after 2 or 3 seasons, everyone wants to win right now and in many cases it's just not possible. Building a program and culture takes time that I am not sure many administrators have the stomach to gut it out anymore."
Otton also see's the promises of college scholarships from private trainers and groups encroaching into what he would call team and family time. As busy as he was with his own three kids, Tim and Brad and sister Tana all played 2 or 3 sports but Otton and his wife Marjean made sure there was time for each other and family time for at least the month of July. Otton says "now with all the camps and leagues and the pressure to specialize have kids making tough choices, choices they shouldn't have to make while in high school."
He said he understands coaches feeling like they are losing touch or control with their own teams as more and more parents and their paid trainers believe they should have some legitimate say in how you run your program. Otton also believes discipline is different. He wouldn't say it is wrong but says it sure is different and difficult to administer. He said when he began there was an athletic code that players had to sign and if they broke the code there was only one punishment and that was you were kicked off the team.
In 1979 Tumwater was looking to get back to the play-offs for the 2nd time since 1977 but in the final week several players made a bad decision and attended a party. Coach Otton found out about it and he didn't hesitate at all in delivering the consequences and now they went into their final game they had to win to get to the play-offs with a lot of missing starters.
There wasn't a pretending to not know until after the game, there wasn't looking the other way, there wasn't an outcry from parents screaming how unfair it was, it was understood and if anyone ever questioned if the athletic code would be enforced it was answered and no one forgot that moment. Now days, the athletic codes are not as strict and there are many that have alternative ways to deliver the discipline whatever the consequence may be. This prevents a coach from laying down stricter ground rules and reduces control of the team knowing if he has to administer discipline if it taken as "unfair" by the parent then coaches know a fight is on the way and if you don't have a strong administration to back you then you see your authority get chipped away and it is a recipe for failure.
Otton also said there wasn't even a thought of using the legal system to handle disputes over playing time, discipline, fairness and amazingly enough some parents have gone the legal route to challenge authority of coaches and administrations. Otton says being a head coach is already hard enough but add in all this extra drama he understands why many simply are turning away.
Current Openings
On the WIAA website they have a page for job openings and most jobs posted there are for coaching. Since April 12, there are nearly 200 job openings posted by Washington State schools. That is not the number of openings though, there are many more as many of the listings are generic and say they have openings for coaches. We do not know how many of these jobs have already been filled but this is also not the only place jobs are listed.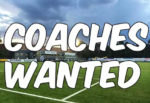 We went to the web site Indeed and found pages and pages of listings for coaches along with teachers on that website and no doubt each individual school district has local area channels to publish their openings as well.
These are not just assistants or middle school or non-team sport positions. Just a quick review of the WIAA site of Head and Assistant Coaching jobs open over the past 2 months:
Football: Port Townsend/Chimacum, La Conner, Kentridge, North Beach, Lincoln (Seattle) (Head and Assistants), Bellevue Christian, Stanwood Bishop Blanchet, Interlake, Auburn Riverside, Cleveland, Bellingham, North Creek, Evergreen (Sea), Lakewood, Lincoln (Tac), Shelton, Marysville, Chief Leschi and Meridian.
Volleyball: NW Christian, Cashmere, South Whidbey, Bonney Lake, Mariner, Archbishop Murphy, Tacoma Baptist, The Northwest School, Arlington, Firm Foundation, Edmonds-Woodway, Stevenson, Holy Names, Seattle Prep,
Basketball: Cashmere, Auburn Riverside, Bear Creek, La Conner, Montesano, North Kitsap, Interlake, Shorewood, Winlock and College Place.
These openings are just a smattering of the overall demand and do not count the many that have already been opened and either are still open or have been filled. It is clear that many issues are now coming together to make coaching not nearly as attractive as in the past. The time demands with the amount of money teams need to raise is a year-round effort in many cases, the pressure to win and to win quickly, the outside forces of parents and fans to be successful, the lack of administrative support and low pay for the time and commitment required are all part of the many reasons why many are turning away from coaching.
One other reason for the shortage is even more fundamental and that is fewer people going in to the teaching profession. Much like building a successful team and culture it takes numbers. With numbers of needed teachers declining it also depletes the overall pool of potential coaches. This also hampers the development of the culture a coach is trying to instill. Assistant coaches in the building is a huge boost to the head coach and is another layer that helps build and maintain a program. 
Unless some of these issues can be at least lessened the demand for coaches will likely continue to increase, we will see good coaches not given the time to establish programs and build a culture and we will further isolate sports in the High School experience.
This should be a huge warning shot to everyone because this doesn't stop with coaches, any extra-curricular activity are also facing similar situations. Bands are becoming smaller, drama clubs are disappearing, schools nowadays are more likely not to have a school newspaper than those who do and the list goes on.
Social media is a huge impact on all of this as Coach Otton mentioned 20 years ago when a parent or anyone had an issue with a coach it took work to complain and create a hornets nest of discontent, it happened but it wasn't an easy thing to do. Now you can sew seeds of discontent at your fingertips and swamp a program or coach with negative and disparaging comments and have a bunch of bandwagon jumpers join the effort in a manner of minutes.
Let's hope we can grab enough of the past to remember why High School sports are important to begin with and this past year should have been a huge reminder when all of it was simply wiped away. Hopefully the core values of working together, teamwork, commitment, empathy, dedication, developing leadership, encouraging problem solving and pride to name a few as to why sports and extra curricular activities are an important aspect of high school return quickly. 
Let's hope that upset players, parents and fans remember that not everything is "fair" and you must find ways to work around roadblocks to succeed instead of throwing a fit and being mad at perceived "unfairness". This goes to how officials are treated as well which is a whole other conversation but we'll leave it with this, without coaches or officials no one is playing anything. 
www.elisportsnetwork.com