6/16/2021
The WIAA has taken a serious step in the on-line E-Sports game and partnered with CSL Esports who operate the nation's largest collegiate esports league. 
The WIAA released the following press release.
WIAA Press Release
The root of this partnership seeks to offer WIAA member schools an esports infrastructure solution with a competitive platform, broadcast production and mechanisms to amplify the inherent educational benefits of esports.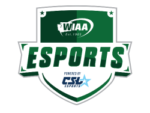 "Esports is an opportunity to further engage our student populations and provide them with a chance to participate competitively like never before," said Mick Hoffman, Executive Director of WIAA. "Through this new partnership with CSL Esports, our students will learn important life skills like team building, communication, and sportsmanship. We're grateful to partner with CSL Esports who, like us, are focused on providing opportunities for young people."
"We are excited to partner with WIAA as our first high school esports partner and look to grow similar partnerships across the U.S.," said Rob Johnson, CEO, CSL Esports. "We are grateful to Mick Hoffman and his team at WIAA who see the benefits in bringing esports to their student-participants and the value CSL Esports brings to their organization."

In 2020, the WIAA Representative Assembly paved the way for WIAA and CSL to offer esports to WIAA member schools by passing an amendment allowing the WIAA Executive Board to approve a two-year trial of a new sport/activity (WIAA Handbook Rule 7.2.3A). Among other criteria, trial sports/activities require a minimum of 20% of WIAA member schools to commit to adding the sport/activity during the first year. If 40% or more of the WIAA member schools offer the trial sport/activity during the second year of the trial, the sport/activity will be formally sanctioned by the Association. Based on a June 2020 survey of member schools regarding emerging sports/activities, the WIAA was able to confirm a high level of interest in offering esports as a trial activity.
In addition to establishing an esports infrastructure for the WIAA, CSL Esports will broadcast up to three matches per week featuring WIAA student-participants and their affiliated schools on Twitch.  Additionally, CSL is set to debut three tournaments, Rocket League, Dota 2, and League of Legends, to WIAA high school students in July. These tournaments, which will also welcome students from Oregon and Nevada, will culminate on the digital stage at DreamHack Beyond on July 24.
Since 2009 CSL Esports has been North America's largest collegiate esports business and has provided over $1 million in scholarships since.  CSL Esports is looking to partner with state and local high school districts, athletic and activities associations, departments of education, and parks & recreation in this new endeavor. Interested high school organizations should contact CSL Esports at partnerships@cslesports.com.
www.elisportsnetwork.com