5/29/2021
"The Litter Box"
by Larry the SportsCat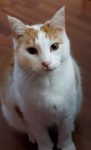 (Katlama, WA) I had thought about writing this piece after the WF West and Tumwater T-Bird girls basketball teams met for the one and only time this regular season in Chehalis and the Bearcats pulled out an exciting come from behind win 49-46 on a last second 3-ball when it looked like we were headed for overtime. One of the best if not THEE best game I have seen all year in all sports.
When the game was over I quickly looked to see when they would face off again and to my horror they aren't. One and done despite each EVCO 2A team playing everyone twice this season except for 1 of the 7 teams because of the limited time it forced the league to give every team 1 bye which meant they would play 1 team only once.
So how in the world or what was the thinking process of keeping this match-up to 1 game? Again, I was hesitant to write this because the Athletic Directors have done an unbelievable job at just creating opportunities to play. This year has been a constant change and when you can finally settle on something then I understand not messing with it but now there is time and there was time after these two teams met last Monday to look and say let's change this.
Here are the cruel facts, Tumwater is 9-2 on the year, their only losses were their 1st game against 4A Rogers who are 6-3 overall with 3 tight loses in their SPSL 4A league and the loss to WF West. They have scored a total of 643 points and given up 316 for an average 58-29 win. Now take out their 2 losses and they have scored 555 points compared to 207 or a 62-23 average win. They closest wins were actually against Wahkiakum and Rainier, both 2B schools while rolling their opponents in the EVCO 2A by an average of 62-19 with 6 running clocks and held Aberdeen to just 6 points in the following game after losing to the Bearcats.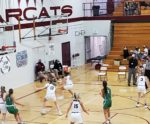 WF West is worse for their EVCO 2A opponents so far they are 6-0 against the other teams than Tumwater and win by an average of 66-19. The following game after their tight win over the T-Birds was a 62-9 crushing of Shelton. They just beat Tenino Friday night who was coming off a hard fought loss to Montesano for the EVCO 1A league title 63-14 and jumped out to a 25-0 lead. Some say the Bearcats are not only the best girls team in the 2A but maybe the State and if that is true then Tumwater is seconds behind.
There is a chance these two could play in their league/district tournament planned in 2 weeks but we have seen team after team get their season put on ice due to a covid issue, Adna is still waiting to play their final game next Friday and Hoquiam just cancelled the rest of their basketball and wrestling seasons due to covid a few days ago so there is urgency and these two teams NEED to play again if not 2 more times. 
Looking at the schedule the only way to make this work is for both WF West and Tumwater to skip playing their crosstown rivals a 2nd time. WF West would be at Centralia and Tumwater at Black Hills on June 2nd. Tumwater beat Black Hills 65-26 and WF West over Centralia 76-19. Black Hills and Centralia have also only faced each other 1 time and the Wolves got the win 47-28. 
In normal years changing this up would not even be considered but this is SOOOO simple let's change the schedule. Since both Tumwater and Black Hills traveled to Centralia and Chehalis the 1st time and both lost, turnabout is fair play and WF West goes to Tumwater and Centralia goes to Black Hills. It's a simple matter of turning right or left off exit 101. I can't imagine the teams if you asked all 4 would rather play a game in which they can win than a game where two teams are trying to avoid a running clock.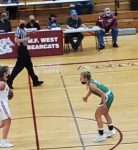 I know it has been all about letting them play but they have played and this is too easy to switch and create not 1 but 2 competitive games instead of likely blowouts and even more likely running clocks. We have come this far, one more tweak of a schedule is fully warranted and frankly is a disservice NOT to make this change. Anyone else with me or am I out of bounds on this one? As usual the SportsCat is pretty sure of himself and is dead on target. 
I don't expect this will get much traction and I am ready to see to unremarkable games played and it will be a shame because of not wanting to make one last simple change with time to do it. I do hope somehow these two teams get a chance to face off again, it is what attracts us High School sports fans to the games, not 40 point blow-outs but spectacular last second wins and losses. There is nothing better.
 Regardless though I have so much appreciation and respect for all the AD's for the hard work they have done for well over a year now just creating a chance to play it has been a Herculean task and they did it and have our gratitude for their long hours that few see them put in. But all this doesn't happen by accident, the AD's are the hidden gems with their staffs that pull all this together and for that they are Superstars. 
That's it for me, Larry the SportsCat out and remember hugs not drugs!
www.elisportsnetowrk.com