5/17/2021
WF West 76, Centralia 19
(Chehalis, WA) The WF West lady Bearcats flashed their ability with a massive 2nd quarter to put the game away against their cross-town rival the Centralia Tigers. The Bearcats led 16-6 after 1 and then just 16-8 early in the 2nd when Centralia's Emily Wilkerson cleaned up the board for 2 of her team high 7 points.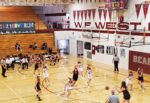 WF West struggled shooting from behind the arc so they focused on taking it to the bucket and Drea Brumfield scored 20 of her game high 28 in the 1st half by repeatedly splitting defenders and getting to the hoop. Morgan Rogerson also did a great job of working the ball in the key and getting to the foul line where she was 5 of 6 from the line and scored 9 in the 1st half.
Madi Mencke then finally hit a 3 ball for the Bearcats that kick started this run. The Bearcats would lead 46-15 and mid-way through the 3rd quarter would push their lead to 40 and activate the running clock. Lexi Roberts came in off the bench and had just 4 points in the 1st half with a 3 and a free throw then  blew up finishing with 17 including 4 long balls and in the end 9 Bearcats would get in the scorebook.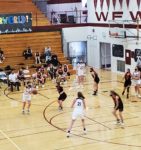 WF West improves to 5-0 while the Tigers drop to 0-4. Our Thorbeckes home team player of the game went to Drea Brumfield and our Pacific Sports Spa visiting player of the game was Emily Wilkerson.
Scoring
WF West: Brumfield 28, Roberts 17, Madi Mencke 9, Rogerson 9, Makayla Mencke 5, Deskins 3, McCallum 2, Lockwood 2, Remund 1
Centralia: Wilkerson 7, Hawley 4, Schofield 2, Jenkins 2, Cline 2, Corwin 2
Video Highlights
Wilkerson keeps Tigers close in early 2nd at WF West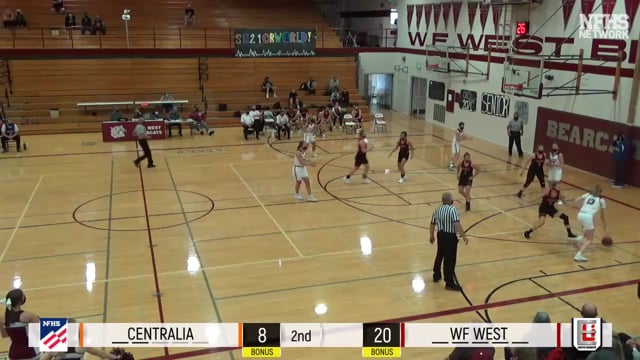 Bearcats start to heat up with the 1st of 9 3 balls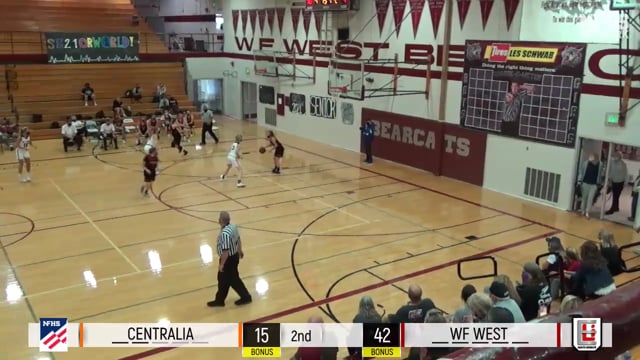 WF Wests' Drea Brumfield with the steal and finish
Wilkerson keeps Tigers close in early 2nd at WF West

Bearcats start to heat up with the 1st of 9 3 balls

WF Wests' Drea Brumfield with the steal and finish
www.elisportsnetwork.com