5/10/2021
WF West 55, Shelton 43
(Chehalis, WA) The Shelton Highclimbers got off to a fast start taking a 16-10 lead after the 1st quarter led by Charles Thompson who had 10. Shelton then pushed their lead to 20-10 early in the 2nd quarter when the Bearcats put together a 5 minute, 18-0 run to take the lead 28-20. Carter McCoy had 16 of his 18 points in the first half including a huge one-handed slam. Dirk Plakinger scored 7 of his 12 in the first including a big 3-ball. Whalen Deskins added 4 and Camryn Bostwick went 1-2 at the line.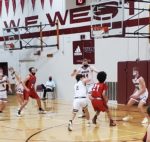 The Highclimbers only scored 6 in the 2nd quarter and finally snapped the 18-0 run with a free throw from Nathaniel Byrd and then Matai LeiSam hit 1 of 2 to make it 28-22 at the break. 
The Bearcats would stretch their lead in the 3rd quarter with several others getting into the act like Cade Haller and Max Taylor. McCoy would slow way down scoring but had multiple assists spreading the ball around and Plakinger stepped up again with another 3 and finished with the 2nd highest scoring with a dozen.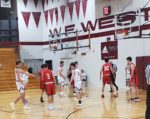 Shelton also had their leading scorer go cold with Thompson scoring just 2 2nd half points but Tobyn Dudley stepped up with 8 including 3 long balls, Bo Blaketer scored 3 and Chase Burfiend finished with 5 and LeiSam added 7 and was also the Highclimbers 2nd leading scorer with 12.
The Bearcats finished even and maintained their 12 point lead after the 3rd to finish with the dozen point win. Soren Dalan dumped in a couple of buckets, Gabe Cuestas finished with 5 including a 3-pointer and Brit Lusk hit for 2.
WF West is now 1-0 and Shelton drops to 0-1. Our Pacific Sports Spa visiting team player of the game went to Matai LeiSam and our Thorbeckes home team player of the game was Dirk Plakinger.
Video Highlights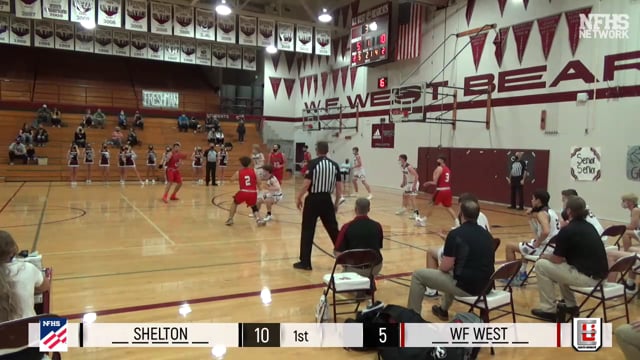 Carter McCoy with the steal and slam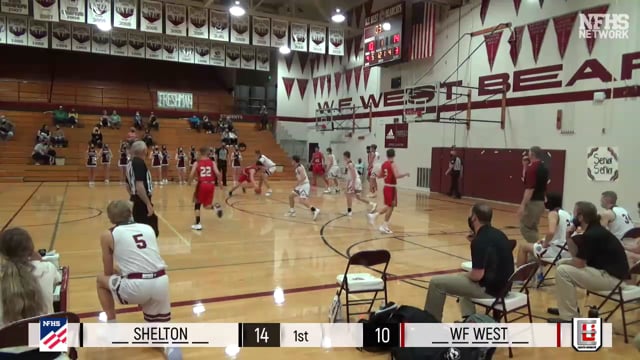 Shelton's Charles Thompson with a runner at the end of the 1st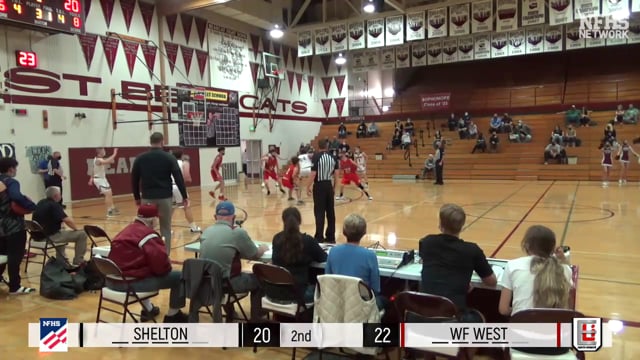 Dirk Plakinger with the 2 handed flush
Carter McCoy with the steal and slam

Shelton's Charles Thompson with a runner at the end of the 1st

Dirk Plakinger with the 2 handed flush
www.elisportsnetwork.com