4/28/2021
Eli's High School Report Podcast is back on the air beginning today. The podcast takes a look at many of the issues surrounding High School sports in Washington State. We talk with WIAA Executive Director Mick Hoffman and his staff members on a regular basis along with members of the WIAA Executive Board and representative assembly members. We also talk with leaders of officials in all sports, Athletic Directors and other administrators. This gives you a deeper look into how decisions are made, the process that is undertaken in determining how things are run and the how rules are made at the WIAA level.
We also talk about the happenings on the field and we talk with players and coaches from all sports to get the inside story or talk about a great game or season with individual athletes and coaches.
Eli's High School Report is set to be a weekly broadcast on Wednesday's. You will be able to find it in a weekly post like this one and soon will be added to our new The Eli Network's podcasts listings. You can access The Eli Network at theelinetwork.com or youresn.com. You can find our new sports website covering the Pro's, College, minor league and unique sports coverage on Eli Pro. More categories will soon be added beginning with our Chehalis Music in the Park website which will soon be Eli Music and our Columns and Opinion pages where you can find Bruce Williams' weekly column "That Got me to Thinkin'…". It's all part of our evolution as a total media site based on fun things, positive subjects we hope a website you will look forward to visiting on a regular basis.
Let's get started with the re-start episode of Eli's High School Report. We talk with WIAA Executive Director Mick Hoffman and Kentridge Football Coach Brett Ogata. You can watch or listen to the entire episode below.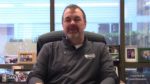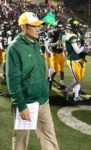 Eli's High School Report for 4/28/2021
www.elisportsnetwork.com