2/24/2021
(Centralia, WA) The Eli Sports Network is excited to announce a partnership with the WIAA and the NFHS in presenting a weekly pair of "Games of the Week" that all fans can watch for free. Each week for 10 weeks we will begin with a weekly free football game and either a girls soccer or volleyball match. 
Our broadcasts will highlight each team with a little more focus than we have been to give this year with our focus on getting up as many broadcasts as possible, picture first and talking a distant priority. We hope to make these broadcasts a little bit more special for everyone involved. 
To watch free go on to the link below, find the "WIAA Game of the Week" and click on it. If you don't have an NFHS subscription you will then be asked to sign up for a free account. You will not have to enter any credit card information for the free account but of course the NFHS site will have a pop-up telling you how to subscribe if you choose to do so. The subscription is $10.95 a month or $69.95 for the year and gives you access to the entire network including all of the live and on-demand Eli Sports broadcasts, other affiliates that do games and all the automated pixellot games from every school that has that system.
This game will remain free to view live and free on-demand so players can go back and view the broadcast. The link to the Eli landing page where you can find the free broadcast plus all the other games Eli has on our schedule or are in on-demand is at this link:      https://www.nfhsnetwork.com/affiliates/eli-sports-network 
**Note when the games get listed on the NFHS site since it is a National platform that all 50 states are using the start times are listed as Eastern time so do not get confused on the start times simply minus 3 hours and that is the intended start time of our broadcast. 
We will be looking for all classifications and all over the state. Our first 4 events have been set, it is a matter of what Eli was already going to broadcast. This will give us some time to look for competitive match-ups and entertaining games. 
Our first 4 events:
Friday, 2/26            Football        Capital at North Thurston   8pm Kick-Off
Wednesday, 3/3     Volleyball      Camas at Prairie                  7pm 1st Serve
Friday, 3/5              Football         Puyallup at Sumner            7pm Kick-Off
Wednesday, 3/10   Girls Soccer   Onalaska at Kalama             6pm Kick-Off
Link to ESN landing page on the NFHS Network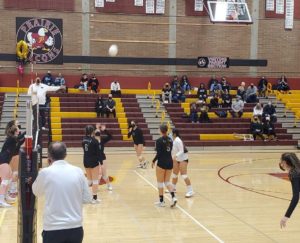 www.elisportsnetwork.com