****1/4/2021 UPDATE!!!!
The WIAA Executive Board will meet on Wednesday instead of tonight. Executive Board President Tim Thomsen says they are expecting updated information on the State COVID guidelines from the Governor's Office and DOH. This will give the board more information to work with regarding the re-start of High School sports. Thomsen will still do an interview with ESN tonight which will air tomorrow at noon on our weekly "Eli's High School Report" podcast. 
We will also hope to talk with Thomsen following the meeting on Wednesday in which we would add an additional "Overtime" podcast on Thursday. The podcast is on the ESN/NFHS network and is free when we air it at noon and then remains free on-demand. 
Here is the complete press release from the WIAA on the re-scheduling of the Executive Board meeting:
WIAA Executive Board Reschedules Meeting for January 6
1/4/2021
RENTON, Wash. (Jan. 4, 2020) – The WIAA Executive Board has moved today's meeting to Wednesday, Jan. 6 in anticipation of revised metrics and guidelines from the Governor's Office and Washington State Department of Health regarding education-based athletics and activities.
The Executive Board is scheduled to review the current WIAA Season Schedules and plan for adjustments as necessary with the goal of providing opportunities for student-participants in every sport and activity based on the mandatory COVID-19 guidelines.
While the Executive Board will provide a uniform season schedule concluding in regional culminating events, it has granted each WIAA league or district around the state the ability to schedule seasons that best fit their local communities.
****Our original story is below****
1/3/2021
(Renton, WA) The WIAA Executive Board is set to meet for the first time in 2021 but for about the 40th time since last March when the Pandemic shut down of schools began. Up for discussion will be the continuing discussion of how and when to re-start high school sports. The current plan is for the traditional Winter sports to begin in early February. In mid-March the traditional Fall sports would go and then Spring sports set to start at the end of April.
This format also includes post season and a State culminating event such as a Tournament or Meet. But already ruled out are the traditional large venue statewide culminating events such as the State Basketball Tournaments in the Tacoma Dome, SunDome and Spokane Arena. The Exec Board has already divided the state into 3 regions, region 1 Seattle North to Bellingham (Districts 1 & 2), South King County to Vancouver (Districts 3 & 4) and Eastern Washington (Districts 5-9). Regional Champions would be crowned but would count as State Champions so under this plan there would be 3 State Champions named for each sport and each classification.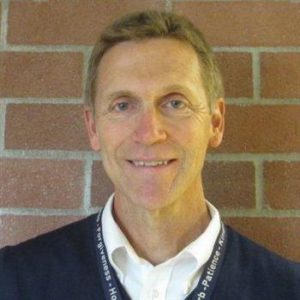 After their last meeting just prior to Christmas, the board discussed some further options for the January 4th meeting. One was to push the seasons back another 3 weeks reducing each season from 7 to 6 regular season weeks. Exec Board President Tim Thomsen talked with ESN on our weekly podcast "Eli's High School Report" after the meeting and said if they chose to push the seasons back again by 3 weeks it would really be the last time they could do that. Thomsen said, "there simply would not be enough time to push the seasons back any further and frankly some on the board aren't sure we are not already at that point."
Thomsen said it was important to note that the WIAA plans are all based on having a post season and a WIAA culminating event but it is not the only choice. "We have to get kids back to playing and competing and so the board remains committed to making that happen regardless of what form it takes."
The other option the board clarified and created a document to allow fast tracking approval of individual leagues, districts and schools who choose to play out of order of the current set plan. The WESCO conference based in North King and Snohomish counties have already created a new schedule to try and get teams back to playing sooner than later.
The biggest issue with the current plan are the indoor sports where the COVID-19 restrictions are most stringent. Outdoor sports have a much higher chance of succeeding at this point in time. Under the new plan from the WESCO they would shift the winter sports to the end in May and June, move up the Fall sports first but start in late February and move Spring sports to late March into early May.
This would be a WESCO only schedule and they may play some post season for a League Championship but this schedule essentially takes all of the WESCO teams out of any State culminating events.
Thomsen says this type of out of the box thinking is what the WIAA hopes leagues will do and if that means choosing to play and offer as many opportunities for kids to play then that is exactly what they should do and the WIAA will support it if all the schools are in agreement.
Thomsen says he expects there will be sports played this school year but how it's all going to play out and how it's going look and if there are going to be culminating events are questions still to be answered.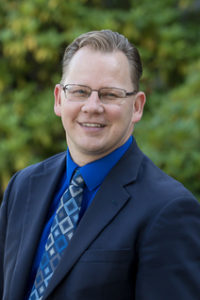 Thomsen says there are many indicators that back his optimism including the Governor when he closed restaurants and other businesses did not close schools that were doing in-person learning or shut down schools that were allowed to practice outside. State Schools Superintendent Chris Reykdal is on the record pushing sports to re-start saying the science and data show kids are far safer in a sports environment. Reykdal says schools in general are far safer since schools follow the rules of masks, social distancing, hand washing more strict than most other places. Add to that with outdoor sports and big open-air fields the chance of contracting COVID is even further reduced.
Reykdal added that with the vaccine roll-out on top of it all should create opportunities for schools to get kids back into classes and back into sports and other activities.
Thomsen said "however we can create opportunities for kids to play is the number one goal. Losing last year's spring sports along with Proms and Graduations was bad enough so it has been a real team effort by everyone to do what we can to avoid that same outcome in 2021." 
Thomsen says our goal is to avoid stacking sports on top of each other that normally are not such as playing Football and Basketball at the same time but they will do it if that is the only option. He says if kids have to choose one sport over another, even though it's difficult, at least this year they would get to choose instead of not playing anything.
The Executive Board will also review he 10 amendments that have been proposed for this year's Winter Coalition meeting of the representative body that will vote on those amendments on Monday, January 25th. (Link to Proposed Amendments)
We will interview Thomsen after Monday night's meeting and that interview will air Tuesday on our podcast. "Eli's High School Report" noon on Tuesday on our ESN/NFHS Network. The shows are free to watch live and on demand. (Link to Eli's High School Report podcast page.)
www.elisportsnetwork.com