10/30/2020
Statement of Support for Chris Reykdal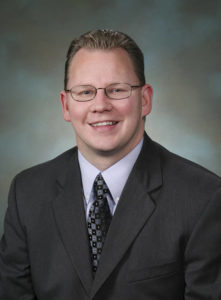 The Eli Sports Network works hard to remain non-political and we do not take sides 99% of the time. This case happens to fall in the 1%. We are supporting current State Superintendent of Public Instruction Chris Reykdal. Reykdal did not ask us for an endorsement and has not reached out to us with a request. This is our opinion from personal experience and encourage everyone to make their own choice.
Chris is a huge supporter of High School sports and Activities and is a believer in the value they bring to the overall student experience. Chris has been very generous of his time to work with us and the WIAA on various projects and issues.
We have a huge issue with Covid-19 of course and it has been frustrating because Reykdal and the WIAA are like all of us and that is taking direction from the Governor's office and State Health officials.
One of the other huge issues facing High School sports in this state and all-across the country is a severe shortage of game officials. Add Covid-19 and even when we can get back to playing there is likely to be an even bigger official's shortage with many of the older or those with health issues declining to officiate at this time.
To be honest we do not know Chris's opponent and we are not making any judgement on her or her qualifications. We do know Chris Reykdal and selfishly our focus is on what we do and that is cover High School sports and activities.
This is where our support comes from the hands-on work we have done with Chris and his office. He is a known supporter of what we believe is important in the High School experience.
Covid-19 in our view has proven why sports and activities are so important to be part of High School. Dealing with the restrictions and the challenges of Covid-19 takes teamwork, goal setting, unity, setting aside personal gain and benefit for the betterment of the team, developing leaders, empathy, courage, how to be humble in victory and gracious in defeat to name a few of the lessons taught by our coaches, band leaders and activity leaders.
As much as Math is important, we do not believe you develop these skills in a Math class or many other of the traditional subjects. But whether it's the football team, Track team, Pep Band, Drama or the Honor Society these activities all develop these skills and characteristics and boy do we need those skills now. The pandemic is the EXACT reason why sports and activities are a must in our education system.
It is for these reasons we support Chris Reykdal as the State School Superintendent.
We encourage everyone to vote and get your ballot post-marked by Tuesday, November 3rd.