10/23/2020
(Auburn, WA) 18 of 19 weeks of the 25th racing season are in the books. Not as we all expected when the track opened for training in early February but none the less it has been a great season. The Stakes schedule has been completed for several weeks but there has still been some great racing as fields have trailed off a little bit but still averaging more than 20 races per week for the season.
Feature Races swept by Anaya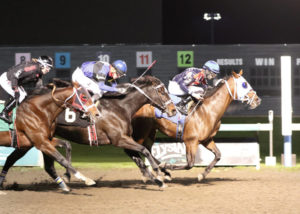 In week 18 there was a little bit of everything, big favorites, longshots and big pay-offs. Two feature races that were swept by jockey Alex Anaya. First on Wednesday, Anya scored on 19-1 shot Remembertobreathe. Anaya sat behind a pace dual between Pistol Power and Mike Man's Gold and drew even inside the 1/8th pole and took the lead then held off a deep closing Braham's Forest for the win by a head. Anaya perfectly timed his ride for the win while Javier Matias just missed with Brahms Forest at 9-1 while Pistol Power held 3rd and Mike Man's Gold was 4th. The favorite Aqua Frio showed little and finished last.
The 19-1 Remembertobreathe was the longest odds to win this week returning $41, $19 and $9.80 as the top return for the win, place and show. The 19-1 and 9-1 1st and 2nd place combination paid the highest exacta of the week of $178 for the $1 bet and triggered the highest 10-cent superfecta return of $609. Remembertobreathe was also part of the highest Daily Double of the week paying $319 for the $1 bet and part of the highest 50-cent Pick 3 at nearly $500, highest 50-cent pick 4 at $1,432 and an $8,171 Pick 5.
Remembertobreathe was trained by Robbie Baze and owned by Dawn Spillman. The Florida bred is by D'Wildcat and out of Sanctioned and bred by Irish Eyes Stable. The 9-year-old earned more than $7,500 for the win and now has a career bankroll of more than $231,000. The gelding now has a career record of 13-11-15 from 77 starts.
Anaya who began the week tied for 7th in the jockey standings and took over 6th place with that win and solidified it on Thursday by winning his 2nd race of the week, also the feature race. Anaya was aboard Stand To who had early speed. The track appeared to be playing toward speed on Thursday so Anaya took full advantage of the conditions. Anaya and Stand To engaged the betting favorite Spittin Image and the two were head and head with each for at least 6 furlongs of the 6 and half furlong race. Stand To eventually pulled away for a 1/2 length win while Spittin Image held on for 2nd by a neck over Muncey.
Muncey had been sitting in the catbird seat 3rd behind the two frontrunners the entire trip but just could not make up the ground and settled for 3rd. The trio were well clear of the 4th place finisher Aero Street. The bettors were split with the odds of 9-5 on Spittin Image as the favorite, Lolo Paniolo 3-1, Muncey and Stand To both at 7-2.
Stand To returned $9.20 and not part of the massive pay-offs as Anaya's win on Wednesday. Rigoberto Velazquez was the winning trainer and the 17th trainer to get a win this week. The Washington bred 3-year-old covered the 6 and half furlongs in 1:16.13. Stand To by Harbor the Gold and out of I'm Shootin High and bred by John Sneesby. Stand To is now 2-0-3 in 5 career starts all in 2020 and Alex Anaya has ridden the Bay Gelding in all 5 races. Stand To earned $11,500 for the win and pushed his career earnings to nearly $30,000.
Old Dudes had a Good Week and Month
Nothing beats experience and several older horses have had great seasons this year. A pair of 9-year-olds won on Wednesday and both have now won twice in the past month. Remembertobreathe swept to a 19-1 win but was 5-2 when he won back on October 1. Zanab another 9 year-old to win on Wednesday and won back on September 30. Two other 9-year-olds and a 10-year-old have won over the past 8 racing days.
9-year-old Regazze Cat won on the 15th while fellow 9-year old Grinder Sparks Aglo was a victor on the 1st. 10-year-old Mike Man's Gold surged to a win on September 30th. There was an 8-year old winner Oh Marvelous Me and 7-year-old Bishops of Compton both won on the 7th along with two 6-year-olds Pistol Power and Mixo. Other 6-year-olds who have won this past month were General Mach Four, Constant Craving and Battle Point Red. This is a total of 15 winners age 6-10 in the past 8 racing days which is about 19% of the total number of winners.
Jockey's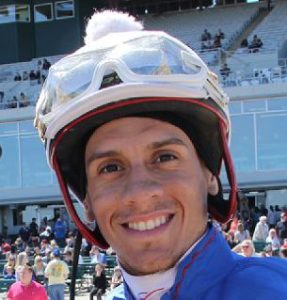 Leading rider Alex Cruz has continued to dominate and added 5 more wins to his total and now leads Juan Gutierrez by 12 wins with 2 race days to go. Cruz has now had at least 1 win in 23 straight days. Guti had 1 win. Gary Wales the defending champion had a solid week with 3 wins and is now just a win behind Gutierrez for 2nd place. Cerapio Figueroa had 3 wins while Alex Anaya was a multiple winner with 2. Javier Matias, Eddie Martinez, Jennifer Whitaker, Leslie Mawing, Jose Zunino and Lorenzo Lopez all had wins.
Top Ten Leaderboard
1) Alex Cruz   60
2) Juan Gutierrez   48
3) Gary Wales   47
4) Cerapio Figueroa   39
5) Javier Matias   34
5) Eddie Martinez   34
7) Alex Anaya   21
8) Jake Samuels   19
9) Jennifer Whitaker   16
10) Jose Zunino   14
10) Leslie Mawing   14
Trainer's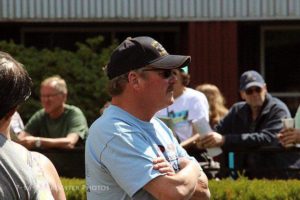 This week there were only 3 trainers with more than 1 win and none with 3 or more so it was well spread out. Tom Wenzel was the first with 2 wins but there was a streak of 13 straight races and 13 different trainers getting the win. Jorge Rosales and Vince Gibson each had 2 winners. Among those getting a win included long time horseman Bill Tollett who got his first win of the season when Mitch and John E won the 2nd race on Wednesday. The veteran conditioner also lost his horse as he was claimed out of the race. Leading Trainer Frank Lucarelli along with Roger Hamshar, Doris Harwood, Alan Bozell, Sharon Ross, Robbie Baze, Sergio Perez, Howard Belvoir, Joe Toye, Charles Essex, Jose Navvaro, Rigoberto Velazques and Blaine Wright all had a win.
Top Ten Leaderboard
1) Frank Lucarelli   40
2) Jorge Rosales   27
3) Blaine Wright   20
4) Howard Belvoir 19
5) Joe Toye   17
6) Rigoberto Velzaquez   16
7) Vince Gibson   15
8) Kay Cooper-Penney   13
9) Candice Cryderman   10
9) Jeffrey Metz   10
Larry the SportsCat's Betting Parlor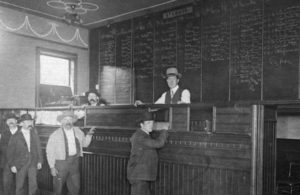 It was a good week to make money at Emerald Downs like all weeks this year. ROI has been incredible. There were 10 races each day and that gives us 3 pick 4's each day. 19-1 remembertobreathe paid the most a $41.90 for a $2 win. Wednesday was certainly the day for big pays with the Pick 5 paying $8,171 and 2 pick 4's over a grand at $1,432 and $1,313.
Here are the highlights, a $178 $1 exacta, 50-cent trifectas there was a $504, $364 and $122, 10-cent superfecta top pays were $107, $379 and a whopping $608. That's $6,080 $1 ticket. Daily Doubles that topped $100 for the dollar bet included a $114, $148 and a $319. 50-cent Pick 3's $121, $131, $289 and $498. The Jackpot 7 was not hit on either day and there will be a carry-over to the final week.
www.elisportsnetwork.com