10/9/2020
(Tacoma, WA) Just a reminder of what "The Burner" is all about on Eli, it is about celebrating the work of the many reporters covering High School sports and the great pieces they do even during these odd times. This story by Jon Manly for the Tacoma News Tribune is outstanding.
The story our eye because of who it's about the Mt Tahoma Athletic Director Rhonda Stinson. We at Eli have had the privilege to meet and work with Rhonda while covering football play-off games and basketball regionals and she takes great care of us and we love coming to Mt Tahoma. This story shows her desire and her spirit in turning around the sports programs at Mt Tahoma by getting alumni and high profile alumni involved and re-invigorating sports at MTHS.
Read Jon's story here it is excellent and thank him for his continued great work in the News Tribune.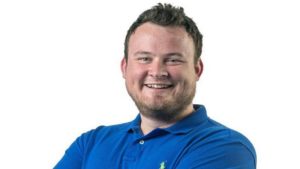 www.elisportsnetwork.com