9/9/2020
(Katlama, WA) It's a few weeks later than normal and it's on a Thursday and no fans can attend but the Longacres Mile is always special and the most prestigious race for 84 years will not be deterred by our current situation.
But before I get to me Mile picks there's a great 10 race card for Wednesday and after a bounce back week I am feeling energized and ready to hit some big ones.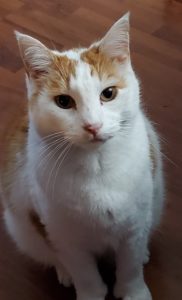 Larry's Season Total Bets
Total Bet: $65,788.10
Amount Collected: $71,115
Balance: +$5,326.90
Picks Seasonal Re-Cap:
229 Top Picks: 53 win, 37 place, 28 shows, 25 4th (23% win; 52% in the money; 62% in Superfecta)
232 2nd Picks: 38 win, 40 place, 38 show, 28 4th (16% win, 50% in the money, 62% in Superfecta)
222 3rd Picks: 31 win, 35 place, 36 show, 28 4th (14% win, 46% in the money, 59% in Superfecta)
Top 3 Win: 55%
DAY 24 Longacres Mile Day!
Race 1
3 Legitimate Cause 5-2 (2nd place)
Drops in class after finishing 5th in an even effort. A little improvement will be put him right in the mix.
2 Buckley Bay 8-5 (Winner!)
Easy front running win in last and a similar effort will make him tough will be playing catch me if you can.
6 Most Determined 8-1 (off the board)
Gotta bet a horse whose last win came under the ride of then 67-year-old Akafumi Kato last October in Phoenix. A much younger Jake Samuels will get the assignment here.
Race 2
4 He's Bandido 4-1 Off the board
Absolutely no speed signed on here and Bandido is one of only 2 in this race to have ever been in the lead in a race. Bandido should try to set and control the pace it might be graduation day.
6 Mensch 7-2 3rd place
The other one that has made the lead in a race so the others will likely have to pass this one and Bandido.
7 Amanda's Beach Boy 20-1 (off the board)
Connie Doll doesn't get a lot of rides and doesn't win much but she gives every ride her all and hits the board on horses with ling odds and this one is dropping to the bottom after striking out in a MSW and a Maiden claiming 15k twice.
Race 3
7 General Mach Four 5-2 (3rd place)
This one finished 2019 winning 5 of his last 6 with 3 in a row. This year has been a struggle but if he can kick it into gear this guy may go on another run, plus he scratched out of Wednesday to run here is also a good sign.
3 Cat's Gulch 5-1 (off the board)
This one is always at a big price and always tries hard one of these days he is gonna break through.
1 Seattle Smoke 7-2 (2nd place)
After 2 runs placing 2nd by a neck threw a clunker in his last will either bounce back or continue to slide.
Race 4
2 Jimjimmyjames 6-1 (2nd place)
I keep trying with this guy and he finishes strong and I see some day he is gonna run them all down gonna try again here.
3 Rocket Power 5-2 (Winner!)
Will sit just off the lead and will have first run may squirt away at the top of the lane and gone.
7 I Work for Carrots 8-1 (off the board)
Yes stepping up but this guy just keeps firing with 2 wins, a place and a show in 4 starts this year.
Race 5 
4 Doubleshotofheaven 8-1 (2nd place)
Has been facing stronger and just might wake up here, Connections know how and where to place them to get them to turn around.
1 Dazzling Debbi 3-1 (off the board)
Coming off a dazzling win and a repeat likely puts her back in the winners circle.
3 Gold Supply 9-2 (Winner!)
Last out looked like a winner but then got tired and stopped to hold on for 3rd. Maybe with that race in her she doesn't stop this time.
Race 6
5 Calese 5-2 (Off the Board)
I like Calese over the 8-5 shipper with not even a work out over the Auburn oval and Calese is coming off a win. Pick in a tight one.
7 Anna Lee Encore 8-5 (Winner!)
Ships in from GG may have a class edge but I don't think a big one and comes out for the powerful Lucarelli barn a must in your horizontals and vertical bets.
6 Noumea 10-1 (2nd place)
Let's throw in one that has a hungry jock on board, Wooten has been riding hard and getting everything out of his rides lately so a price for our Tris and Supers.
Race 7 The Emerald Distaff 40k
4 Killarney Lass 9-5 (3rd place)
This gal is firing on all cylinders and if she runs like she did in the Boeing it will be over. Someone has to go with Lass and pressure her or else it is a race for 2nd.
6 Reginella 9-2 (4th place)
It would be easy to pick the rest of the order that finished behind Killarney Lass in the Boeing the 2nd, 3rd, 4th and 6th place runners are all in here but all were at least 5 lengths behind Lass so I will look for the shippers to be closer than the others and start with Reginella. She is coming off 2 sharp effort in No Cal and could pick up the pieces if Lass is off her game.
7 Amazonian 4-1 (off the board)
This is the Canadian shipper for Glen Todd who won a stake last week with Princess of Cairo and has the 2nd and 3rd favorite in the Mile in the next race so Todd is not playing around and sending serious contenders.
Race 8 The LONGACRES MILE 100k
(My top picks are the top 3 and then I will have a comment for each one.)

7 Papa's Golden Boy 10-1 (5th place)
I am picking local star Papa's Golden Boy. He is the fastest horse on the grounds and will certainly have the lead but have Trainier Vince Gibson and jockey Gary Wales been able to get him to slow down after getting the lead. I am banking they have been able to get Papa to rate a little bit and I see him re-breaking at the quarter pole to open up an insurmountable gap. If they can't get him to rate or slow down he will not last. I am going to go for the pay-off.
2 Five Star General 9-2 (2nd place)
The Hastings invader the first of 2 from Trainer Glen Todd. He picked up this one from the East Coast after a very good string of efforts in Stakes and Allowance races and has been unstoppable at Hastings until his last where he finished 3rd in a battle. He likes to be close to the lead so it will be interesting how close he stays with Papa. The General may find himself in no man's land if he lets Papa go and relax he may not stop, if he goes head and head early he may burn out, tough spot but he also simply may be too classy.
1 Elliott Bay 8-1 (4th place)
With a lot speed signed on here Bay is hoping for a 22 and change quarter and 44-45 half and that will set up his late kick. Elliott Bay just might get the dream set-up while saving ground and with so much speed many times this opens up plenty of gaps for him to find for a big stretch run. He was claimed from the Belvoir barn last year for a track record 50k and the funny thing is if he wins this he will likely win the way Belvoir won it with Wasserman and Barkley and look for him coming late.
Rest of the Field…
3 The Press 20-1 (3rd place)
With Barkley retired this is Belvoir's hope to pick up his 4th Mile Trophy. The Press is coming off a solid win at the 25k claiming level. He with regular rider Jennifer Whitaker will no doubt be sitting off the pace and hope for the speed dual in front of them. He is one of my favorite horses but not sure he can win against these but I will have him on my trifecta's and supers in the 3 and 4 positions.
4 Anothertwistafate 8-5 (Winner!)
Yes he is the favorite and he did run in the 2019 Preakness so there were high expectations of this guy but he stopped in the 2nd leg of the triple crown and finished up the track and we have not seen him since. The other issue I have is in his 3 wins he led every step of the way. That will be difficult in this race and so is that an issue with this guy. I think he will have to do something he has never done in his career yet and that is to win from off the lead. He simply may be that good but if not I don't want to take a short price on him to do something he has never done before.
5 He's the Reason 5-1(Late Scratch)
6 Hollywood Heat 30-1 (8th place)
First Glance a come from behind win looks great but 2nd glance showed it was a 51-1 stunner and this is no more than an allowance horse. If he wins it may surpass the longest shot ever to win the Mile. Worth the $2 win just for that!
8 Take Charge Deputy 12-1 (9th place)
Was closing in the Mt Rainier and getting to Papa's Golden Boy but could never get by him and Elliott Bay ran by for the win. Now at the Mile might be more in this one's wheel house and will also be in line waiting for the early pace to fall apart.
9 Makah Lane 15-1 (6th place)
3rd start of the season after winning in first out and then an even effort in the Mt Rainier Stakes finishing 5th. Maybe he bounced if so he will need a big step forward to challenge.
10 La Waun 20-1 (7th pace)
Tough to think a 10k claimer winner could then win the Mile but this guy has been climbing the ladder with a win at an optional claiming and just missed at a 30k Allowance Optional claimer by a head going into to the Mile. So just maybe this guy is ready to pull a stunner.
Race 9
6 Battle Point Red 7-2 (4th place)
Several in here are dropping in class after but this guy has yet to run a bad race this season with a close 3rd, a 2nd and 2 straight wins looking for his 3rd in a row. I like horses going the right way and this guy is.
4 Omache Kid 4-1 (off the board)
Terrible effort in last after starting the year with 3 straight wins and followed that with a close 2nd before falling off a cliff to finish 10th. Now drops in half from 12,500 to 6,250 but is it too late? Is the kid going the wrong way? We'll find out but I wouldn't take a short price.
2 Iron Rob 8-1 (2nd place)
Best effort of the year in last with a 4th place finish. Might see him take another step and would be in the mix.
Race 10
8 RB Eye (off the board)
This one is one of 2 Belvoir entries and finished 4th behind my next 2 picks but came running late up the rail and was just a 1/2 length behind and closing fast. I think he gets there this time.
5 Norski 3-1 (2nd place)
Coming off a win and the other Belvoir entry, Norski has been improving and got the win would not be a surprise if he gets 2 in a row.
4 Freestone 4-1 (off the board)
Went head and head with Norski and definitely could get the head bob this time so a must in the top 3.
Race 11
1 Mary Marie 3-1 (4th place)
In a very ugly race where most have started and the best finish is a 3rd and a few with 4th place finishes this is one of them so I picked her. It's an "All" race.
4 Miss Calculation 9-2 (Winner!)
At least this one is coming down in class.
7 Lirio Tigrado 8-1 (2nd place)
Another class dropper so maybe this level she wakes up.
Larry's Bets for Wednesday, 9/2
(Larry's bets are with pretend money remember look for the minimum bets that can fit any budget.)
1st Race
$50 WPS (3) Bet: $150 Return: $107.50
$10 Super (2-3 with 2-3 with All with All) Bet: $120 Return: $190
$1 Pick 4 (2-3 with 4-6-7 with 1-3-7 with All) Bet: $126  Return: 0
2nd Race 
$50 WPS (4) Bet: $150 Return: 0
50-cent Super (4-6-7 with 4-6-7 with All with All) Bet: $120 Return: 0
3rd Race 
$50 WPS (7) Bet: $150 Return: $60
$1 Super (1-3-7 with 1-3-7 with All with All) Bet: $120 Return: 0
4th Race
$50 WPS (2) Bet: $150  Return: $180
$1 Super (2-3 with 1-2-3-7 with All with All) Bet: $120 Return: $275.10
5th Race
$1 Super (1-3-4 with 1-3-4 with All with All) Bet: $180  Return: $1,166
$50 WPS (4) Bet: $150 Return: $215
6th Race
$50 WPS (6) Bet: $150  Return: $245
$1 Super (5-6-7 with 5-6-7 with All with All) Bet: $120 Result: $78.60
50-cent Pick 4 (All with 4 with 1-2-4-7-8 with All) Bet: $157.50 Return: 0

7th Race
$50 WP (6) Bet: $150  Return: 0
50-cent Pick 5 (4 with 1-2-4-7-8 with All with 4-5-8 with All) Bet: $472.50  Return: 0
8th Race 
$50 WPS (1) Bet: $150 Return: 0
$200 W (7) Bet: $200 Return: 0
50-cent Super (2-4-7 with 1-2-4-7-8 with All with All)  Bet: $252  Return: $187.70
$1 Pick 4 (2-4-7 with 2-3-4-5-6-9 with 2-4-5-8 with All) Bet: $252 Return:

9th Race 
$50 WPS (6) Bet: $150 Return: 0
20-cent Super (2-4-6 with 2-3-4-5-6-9 with All with All)  Bet: $126  Return: 0
10th Race
$50 WPS (8) Bet: $150 Result: 0
$1 Super (8 with 2-3-4-5 with All with All) Bet: $120 Return: 0
$20 DD (8 with All) Bet: $140   Return: 0
11th Race
$50 WP (4) Bet: $100 Result: $330
$10 EX (3-4 with All) Bet: $240  Result: $384
$5 Super (1-3-4 with 1-3-4-7 with All with All) Bet: $180  Result: $862.50
Total Bets: $4,711
Total Cashed: $4,281.40
Difference: -$429.60
____________________________________________________________
DAY 23
Race 1
4 Liberty's Finale 5-2 (2nd place)
C-Fig has ridden this one twice and finished 2nd both times. In between was a 9th place effort in a Stakes a little improvement and this one will graduate.
7 Franks Fix It 2-1 (3rd place)
The connections have had a lot of hope as he has run 4 times in either a MSW or a Stake now drops to a claimer for the first time, either he wakes up here or down the ladder he goes.
5 Ms Lynn 6-1 (Winner!)
Consistency is the name of the game 5 lifetime starts and nothing worse than 4th place and nothing better than 3rd. A must for your tri's and super's.
Race 2
2 Secret Paranoia 9-5 (Winner!)
Drops back to the level she was claimed which might be the difference in getting back to the winners circle.
8 Z's Speranza 5-1 (3rd place)
If she can break well she competes when she breaks slow she gives up. Today she'sback to where she sprung a 16-1 win, a 50-50 shot here.
5 Rosies Baby 6-1 (off the board)
Rosie dropped to the bottom and woke up with a 2nd place run could be right back in the mix.
Race 3
5 Colt Fifty Seven 5-1 (off the board)
This guy has been right there in each of his 3 races here at EmD with a 2nd a 3rd and a 4th maybe he can finish his personal trifecta with a win today.
7 Magic Mahogany 8-1 (off the board)
Just won his maiden at 5k and first out against winners is at the bottom so very well placed and lets see if M-M is one of those that catches win fever after finally graduating.
1 Tribal Impact 8-5 (Winner!)
On paper looks like an 8-5 fav but they just claimed him for 5k and then drop him to 2,500 so if he wins and he is claimed they barely will break even. Buying for double what you run him throws up a red flag for me.
Race 4
8 O's So Serious 2-1 (4th place)
This lightly raced filly has never missed the board in 4 starts with a 1-0-2-1 record. But will need some speed to run at to get to the top spot.
1 National Heroine 6-1 (2nd place)
Has been consistent with a 3rd, 2nd, 3rd finish in the last 3 but can she find another gear late to finally get a win?
9 Salsa Verde 6-1 (3rd place)
Leading rider Alex Cruz jumps on this one and should have an easy time getting her into position from the 9 hole to sit just behind the speed.
Race 5
6 Awesome Slate 9-2 (2nd place)
Slate may be a little on the cheaper side of the claiming ranks but he loves to win and loves to win at this distance with a 3-1-0 record from 5 starts at the distance. He has a 10-5-5 career mark from 30 lifetime starts or a 67% in the money rate and 33% win rate.
7 Aqua Frio 9-5 (Scratched) Replaced with 4 Christine's Jack (4th place)
Coming off a win at this level but just got up in time with a head win. Has run the 1 and 1/16th twice with 2 3rd place finishes. Cannot ignore tha back class Aqua has and he may be returning to that level, if so he will be tough and a deserved favorite.
1 Mirror Image 7-2 (Winner!)
Drops after a solid 2nd place run and despite the 1 gate position will be close to the front so should not get shuffled back, contender.
Race 6
10 Kowboykabin 4-1 (4th place)
He has been out once and made a good run to finish 3rd at the MSW level and C-Fig will take the mount again so he is in good hands.
11 Forever Gold 10-1 (off the board)
Hmmm…Belvoir and Whitaker with an unraced youngster, a horse name Dutton should scare the bejesus out of the others with what these connections can bring to the track and then add that Forever Gold is by Harbor the Gold who is having a crazy year as his kids have won 24 races so far this season. Should get a price and don't be surprised if he wins by 5.
4 Truth to Power 7-2 (off the board)
Just ran 2nd in front of my top pick by a half length and if he runs that same race would be no surprise if that is enough.
Race 7
3 Cherokee Louise 4-1 (Winner!)
She drops in class off a strong 2nd place run, Gary Wales is the pilot and starting to heat up taking a run to defend his riding title.
2 Sierra Sunrise 10-1 (Off the board)
Not sure why but I think this is one of those johnny-come-lately's with Matias up the rail. My longshot.
6 Sunshine Emily 3-1 (Scratched) Replaced by 1 Constant Craving (2nd place)
This is the one Cruz jumped off my top pick to get on and will be near or on the lead. If left alone she may not wither late.
Race 8
5 Licorice Drop Pops 7-2 (Winner!)
C-Fig fits this guy like a glove going 2 for 2 and now shooting for 3 in a row if I can get 7-2 I will be very pleased.
9 Cats Touch 9-2 (Scratched) Replaced by 10 Bernie (3rd place)
5 starts and in the money 4 times and 5th time in the Super but can he win?
4 Mitch and John E 9-5 (Scratched) replaced by 6 Daytona Beach (2nd place)
7 times this guy has been the betting favorite but yet only won once. For some reason he is constantly overbet an d constangtly under performs.
Race 9
5 Oh Marvelous Me 2-1 (4th place)
Ships in from a successful So Cal run that included a win at Santa Anita and a 3rd and 4th place finish at the 32k level at Del Mar. Marv loves Emerald on top of it will be a big favorite I believe in here.
1 Windribbon 5-2 (3rd place)
Wind couldn't be going any better right now with 2 straight wins. But Marv is in the field and others may just finally wake up, tough race  but they will have to catch this one.
8 Wheel Rally 6-1 (Scratched) Replaced with 7 Catfish Hunter (Winner!)
Last 6 runs he has 3 wins, 2 seconds and a 3rd. Also lifetime he has 16 starts and has a 5-5-2 mark I just can't turn my back on this consistency.
Race 10
3 Calypso Queen 12-1 (4th place)
In a wide open race like this some will get overbet when maybe they aren't that much better which opens the door to an upset so I am taking a shot in the get-away race.
1 I C Fire 5-2 (off the board)
One of the fav's but starting her 12th race without a win always a concern.
7 She's Got the Power 8-5 (Scratched) Replaced with 8 Victory Command (2nd place)
The other fav she is dropping in class but will still likely need her best effort to graduate I would not take a low return in this one.
Larry's Bets for Wednesday, 9/2
(Larry's bets are with pretend money remember look for the minimum bets that can fit any budget.)
1st Race
$50 WPS (4) Bet: $150 Return: $165
$2 Super (4-5-7 with 4-5-7 with 1-4-5-7 with All) Bet: $96 Return: $214
50-cent Pick 4 (4-5-7 with All with 1-5-7 with All) Bet: $288  Return: $64.20
2nd Race 
$50 WPS (8) Bet: $150 Return: $100
50-cent Super (2 with All with All with All) Bet: $105 Return: $139.50
3rd Race 
$50 WPS (5) Bet: $150 Return: 0
$1 Super (1-5-7 with 1-5-7 with All with All) Bet: $120 Return: 0
4th Race
$50 WPS (9) Bet: $150  Return: 0
$1 Super (8 with 1-3-4-9 with All with All) Bet: $168 Return: 0
5th Race
$5 Super (1-6 with 1-6 with All with All) Bet: $120  Return: $211
$50 WPS (6) Bet: $150 Return: $195
50-cent Pick 4 (1-6-7 with All with 2-3-5 with 5) Bet: $49.50 Return: $81
6th Race
50-cent Pick 5 (All with 2-3-5 with 5-6 with 1-5 with All) Bet: $330  Return: $2,091.10
$50 WPS (11) Bet: $150  Return: 0
7th Race
$50 WP (3) Bet: $150  Return: $210
$1 Super (1-2-3 with 1-2-3 with All with All) Bet: $120 Return: $204.80
$1 Pick 4 (All with 4-5-9 with 1-5-7 with All) Bet: $157.50 Return: 
8th Race 
$50 WPS (5) Bet: $150 Return: $175
$3 Super (5 with 6-10 with All with All)  Bet: $120  Return: $78.90
9th Race
$1 Super (5 with 1-2-4-6 with All with All) Bet: $120 Return: 0
$20 DD (5 with All) Bet: $100   Return: 0
$10 DD (All with 1-3-8) Bet: $210  Return: 0
10th Race
$50 WP (3) Bet: $100 Result: 0
$10 EX (3-8 with All) Bet: $160  Result: 0
$5 Super (1-3-8 with 1-3-8 with 1-3-8 with All) Bet: $80 Result: 0
Total Bets: $3,644
Total Cashed: $4,087
Difference: +$443
www.elisportsnetwork.com