Picks for 9/2 and 9/3/2020
Larry's Lucky Picks Week 11
(Katlama, WA) Solid day yesterday with a great 10th race helping me, hit a couple of good supers. Great card set for tonight so let's get after it.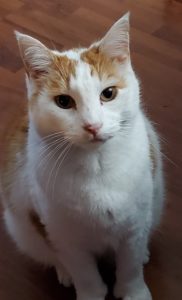 Larry's Season Total Bets
Total Bet: $62,144.10
Amount Collected: $67,028
Balance: +$4,883.90
Picks Seasonal Re-Cap:
220 Top Picks: 50 win, 35 place, 28 shows, 21 4th (23% win; 51% in the money; 61% in Superfecta)
224 2nd Picks: 38 win, 39 place, 34 show, 28 4th (17% win, 50% in the money, 62% in Superfecta)
222 3rd Picks: 27 win, 33 place, 34 show, 28 4th (12% win, 42% in the money, 55% in Superfecta)
Top 3 Win: 52%
DAY 22
Race 1
4 B C Z Middleton 3-1 (3rd Place)
This lady had a long run in Arizona this past winter and has run once here this year more than a month ago. Back class and being handled with care she may be ready fire a big shot here.
6 Stay in Grace 5-2 (2nd Place)
Will be close and has been running well a similar effort in either of her past two tries has her right there.
3 Spot On 9-5 (Winner!)
The other one that will be close if they decide to run each into the ground my top pick will be there ready to gobble them up.
Race 2
5 Big Dog 4-1 (Off the Board)
This is an "All" button race so why not take the Big Dog a first time starter, this is a rough race, wow.
6 Downthemiddle Dan 9-5 (Scratched) Flat Out Fiesty (3rd)
1 career start and finished 5th 20 lengths out yet is 9-5, this is why this is an all button. Dan showed speed maybe he carries it further but I am not gambling much on this guy at 9-5.
4 Riptide Romeo 15-1 (Winner!)
Able apprentice aboard, gets a weight break that's enough for this one.
Race 3
1 Doctor Bruce S 7-2 (Winner!)
So far this year 3rd place, win, 4th place, win, 6th place and now ??? He drops back to the bottom and Cruz jumps back on looks solid.
7 The Great Nation 9-5 (3rd Place)
An even 4th place run after his win 2 back and now drops to the bottom floor. C-Fig stays on board and a win would be no surprise.
6 Dreamcatcher 4-1 (2nd Place)
Reeled off 2 wins then a dull 7th place effort but just 4 lengths back and now drops in class. Is Dream re-loading are fading? We shall find out.
Race 4
5 So Lucky 9-2 (Winner!)
Lucky has been showing front run speed at 6 and half and now shortens to 5 and a half, he's been knocking on the door it may be now or never.
2 Mike Man's Gold 3-1 (4th place)
Mike has 22 career wins from 68 starts and loves this track. Mike may be ready to fire, would be no surprise.
4 Malibu Bay 7-2 (2nd place)
Bay will be on or near the front and has a habit in sticking around so a must include.
Race 5
6 Little Dancer 6-1 (4th place)
I am a loyalist and L-D has run 2 straight 3rd's and with some improvement this might be the night she gets it done.
2 Semi Sweet 3-1 (2nd place)
Finished a strong 2nd after a win and will be coming late again.
3 Gazing 5-2 (3rd place)
Just beat both of my other picks and did nothing wrong so a repeat is well within reach.
Race 6
7 West Coast Indy 5-2 (Off the Board)
Going a mile and 16th and Indy is 2-0-5 from 14 starts one of the most established at the distance gonna roll with that stat.
4 Remembertobreathe 5-1 (4th place)
Breathe is 2-3-4 from 18 starts at the distance the other well established mile and 16er' with a career 2-3-4 from 18 starts record. Going with experience.
2 Pulpits Power 3-1 (Winner!)
A pair of 2nds a 4th and a 5th in 4 starts this season and never more than  3 lengths back puts P-squared in the mix.
Race 7
6 Tiger on Your Six 2-1 (2nd place)
C-Fig rode back and won, took off last out to ride the winner over Tiger who finished 2nd and now is back. Could go right back to winning ways.
5 Peppered Appeal 10-1 (Off the Board)
Lucarelli barn claimed this one back after losing him so they wanted him in the barn, seems a bit strange for a bottom level claimer for the top barn on the grounds.
8 Johnny Five 6-1 (4th place)
Johnny has been getting a bit better each time out and another step forward would put him on the board.
Race 8 Muckleshoot Derby 40k
6 UnMachable 2-1 (2nd place)
5 career starts never worse than 3rd with 4 starts in Stakes winning the Wa Cup Juvenile his career debut and coming off his 2nd states win in the Seattle Slew about a month ago. The one to beat.
4 Muncey 5-1 (3rd place)
Another Belvoir trainee and with an impressive record over just 7 career starts. If the top pick stumbles I'd expect Muncey to be the one to sweep on by.
7 Vinny from Dixie 10-1 (Off the Board)
Began the year with a 33-1 win by 8+ lengths and then came back with another win by more than 7 let's see if Vinny is this good.
Race 9 Washington Oaks 40k
2 Daffodil Sweet 6-5 (2nd place)
Juan G will ride Daffodil for the 4th straight time and has only guided her to a 3-0 record over her first 3 lifetime starts with win margins totaling more than 22 lengths with her closest race last out just a 6 length victory. Out of the 12 calls in the DRF she was not in 1st place just once at the first call of her 2nd race where she was 2nd by a head before blowing away the field. The Oaks should be a race for 2nd.
8 For You Only 8-1 (Off the Board)
She has run 2nd 3 straight twice to the top pick she may be the best of the rest.
1 Princess of Cairo 7-2 (Winner!)
The Hastings Park invader has run well up north on the bullring but I am always hesitant on shippers who have never even been around the Auburn oval.
Race 10
2 Lansky 7-2 (Winner!)
It has taken a few races but think the Cooper's have this one cranked and ready to go. Can sit just off the pace should be tough down the lane.
7 Raise the Woof 3-1 (Off the Board)
One of 2 Ron Crockett owned in here but lightly raced Woof has 2 wins from 3 starts  but ran up the track in 8th in last. Look for a bounce back.
4 Hard to Deny 6-1 (2nd place)
So many in here that are seemingly coming off a rough last out  but this one ran a respectable 2nd a repeat of that puts him right in it.
Race 11
2 Friendswithbourban 5-2 (Winner!)
2nd career start after a promising debut finishing 2nd and looks to be the one to beat.
1 Easy Does It 6-1 (3rd place)
Ships in after a busy winter in Phoenix and posting 2 3rds before heading North for Joe Toye. Best effort puts her in contention.
5 I've Always Said 6-1 (Off the Board)
After stopping in a MSW comes back in a maiden claiming let's see if that turns her around.
Larry's Bets for Wednesday, 9/2
(Larry's bets are with pretend money remember look for the minimum bets that can fit any budget.)
1st Race
$50 WPS (4) Bet: $150  Return: $52.50
50-cent Pick 4 (3-4-6 with All with 1-6-7 with 2-5-6) Bet: $162 Return: $131.70
2nd Race 
$50 WPS (4) Bet: $150 Return: $580
$1 Super (4-5-7 with 4-5-7 with All with All) Bet: $120  Return: 0
3rd Race 
$50 WPS (1) Bet: $150 Return: $262.50
$10 Super (1-6 with 1-6-7 with 1-6-7 with All) Bet: $120  Return: $906
4th Race
$75 WP (5) Bet: $150  Return: $457.50
$5 Super 2-4-6 with 2-4-6 with 2-4-6 with All) Bet: $120  Return: $329
50-cent Pick 4 (2-4-6 with 1-2-3-6 with 1-2-4-7-8 with All) Bet: $240 Result: $162.80
5th Race
$3 Super (2-3-6 with 2-3-6 with All with All) Bet: $120  Return: 0
$75 WP (6) Bet: $150  Return:  0
6th Race
$1 Pick 4 (2-4-7 with All with 4-6 with 2-8) Bet: $192  Return: 0
$50 WP (7) Bet: $100  Return: 0
7th Race
$50 WP (5) Bet: $150  Return:  0
50-cent Pick 5 (5-6-8 with 4-6 with 2-8 with 2-4-7 with 1-2-5) Bet: $54 Return: 0
8th Race 
50-cent Pick 4 (All with 1-2-8 with 2-4-7 with All) Bet: $324  Return: $192.30
$50 WPS (4) Bet: $150 Return: $105
9th Race
$5 Super (2 with 1-8 with All with All) Bet: $120 Return: 0
$50 WP (8) Bet: $100 Return: 0
10th Race 
$100 WPS (2) Bet: $300 Result: $720
$5 Super (2-7 with 2-4-7 with 2-4-5-7 with All) Bet: $160 Return: $2,824
$10 DD ( 2-4-7 with All) Bet: $210 Return: $75
$10 DD (All with 1-2-5 ) Bet: $210 Return: $75

11th Race
$100 WPS (5) Bet: $300 Result: 0
$20 EX (1-5 with All) Bet: $240 Result: 0
Total Bets: $4,242
Total Cashed: $6,873
Difference: $2,631
___________________________________________________________
DAY 21
Race 1
2 Race Office 8-1 (Off the Board)
6 lifetime races with a win and a place but the other races much to be desired. Howard Belvoir owns and trains and certainly thought he had something more than what Office has performed and now drops to the bottom. Howard doesn't  miss much so I am gonna believe this one wakes up bit time here.
7 Lobaness 5-2 (Winner!)
This one having trouble holding on and I loved him in last but tired again at the 16th pole and even tho he is going an extra 1/2 furlong sometimes others will leave the front runners alone even more if so this one should be the one the rest have to run down.
5 Away He Goes 6-1 (Off the Board)
Made a nice run in first off the bench race and will be closing late if front speed collapses.
Race 2
6 Playoff Bound 7-2 (Off the Board)
Some speed signed on here and this one will just off and should be in great position to make a big run. 2nd off the bench for Trainer Joe Toye and jock Juan G. Some improvement and speed to run at sets this one up for a perfect scenario.
3 Rockandahardplace 3-1 (2nd Place)
Another one that can also sit just off the pace and Eddie M will know when to make his move will it be enough is the question.
2 Buckley Bay 9-5 (Scratched)
Of the front speed this is the one they're gonna have to beat. Would be no surprise and leading rider Alex Cruz is calling all the right shots with BB.
Race 3
6 Mosquito Fleet 7-2 (Off the Board)
After 2 solid starts connections took a shot at the Seattle Slew and fell flat. Drops back to the level he can make an impact, Samuels sticks is a good sign.
1 Long Lance 9-2 (2nd place)
3rd career start with an improvement from race 1 to race 2  and in the interim fired a bullet drill to be ready, Javier Matias gets the call.
3 Time 'n Time Again 8-5 (3rd place)
At quick glance you see why this one is 8-5 with several races right there in the mix then you realize he is 0-16 with 7 2nds. Until he actualoly wins I will look to beat him especially at 8-5.
Race 4
6 Perfect D 6-1 (Winner!)
7 horse field 3 with 1 career start 4 1st timers including this one but he has a pair of bullet drills for the always competitive Jeff Metz barn.
4 Whiskey Not Wine 9-5 (2nd Place)
Is the M-L fav for good reason and would be no surprise but not a slam dunk.
2 Hefty Garcia 9-2 (Off the Board)
A first time starter for leading barn Frank Lucarelli and has a nice string of works might be a mild surprise and might catch a decent price.
Race 5
2 Crest Drive 7-2 (Winner!)
Yes Crest is stepping up and others are dropping but I think he will be on the lead all by himself and if so they will have a very hard time in running this one down.
1 Redrock Trail 4-1 (Scratched) Replaced with #3 Graycaster (2nd Place)
Change of riders to Juan G may push this guy from mediocre to a contender. Also helps that the Dronen family, Carol the owner and Sam the trainer are dropping this one down a tad. One to watch.
7 Pistol Power 3-1 (3rd Place)
I had this one 2 back at 8-1 when he won by a neck, he gets claimed and steps up and just misses by a nose. A win here for PP I will be alive in my pick 4, can't leave him out.
Race 6
9 Club Royale 8-1 (Off the Board)
Ran a credible 4th in MSW and now drops to maiden claiming 25k but Alex Cruz takes off and Alex Anaya gets the call. Anaya can sit chilly just off the pace and coming from the 9 hole should not have any traffic issues either.
7 Sweet Katie O 8-1 (4th Place)
Alex Cruz decides to jump on this one and I nearly pick her first as her only start was in the Angie C Stakes where she ran up the track. Trainer Vince Gibson places his horses very well so the over-reach on her first run will not be the same mistake in her 2nd try.
5 Let's Declare Peace 7-2 (Off the Board)
Another one taking the drop from MSW to maiden claiming and with Guti aboard would be no shocker her but in my horizontal bets I might be tempted to press the "all" button.
Race 7
7 Wild Wild Kingdom 9-2 (Off the Board)
WWK and the young apprentice have gotten along famously with 5 starts and a 2-1-2 record so no longer can you dismiss this team. Will they win? Not sure but odds are they are in the top 3 which greatly increases their chances.
6 Last One Standing 3-1 (2nd Place)
A big run in last and a repeat of that will put him in the mix. Cruz on board and shouldn't be too far behind and possibly on the lead.
3 Mr Bingley 5-1 (Winner!)
I think Mr B will be the front speed and if can set his own fractions will be tough to overhaul in the stretch.
Race 8
9 Dyf 7-2 (Off the Board)
Dyf has taken to the Auburn oval quite nicely with 4 starts and a 1-1-2 record and has now been claimed 3 straight times.No one is trying to climb the claiming ladder with this one and so don't be surprised if yet a 4th straight red tag gets hung after this race.
1 Double A Prospect 9-2 (3rd Place)
This one is heading the right way with good improvement over the past 2 runs with last out resulting in a 3rd pace finish. Another step forward may put this one in the Winner's Circle.
5 Dustin's Passion 12-1 (Off the Board)
He ran a dud in last but this old guy tries so hard every time I gotta have him in my picks and will again highlight him in my Super.
Race 9
5 Zanab 3-1 (4th place)
You hear that knocking? That's this one trying to get someone to answer the door as she has finished 5th then 3rd and 2nd last out if she finishes the job this time I will have her included.
7 Choteau 6-1 (Off the Board)
Choteau took a step back in last I think she will rebound here for C-Fig, if she runs like she did 2 back that will put her in a photo.
6 If You Want It 4-1 (3rd Place)
She just won and drew away for a convincing win in last out with Guti aboard but she will need some pace to run at as she comes from far back.
Race 10
9 French Coast 2-1 (Off the Board)
Gary Wales may finish with the late daily double and Frenchie may be sitting on a really big effort would not shock me to see him win by daylight in this one.
5 Sovereign Nation 7-2 (Winner!)
I liked this one in last but I liked the winner better and she S-N ran a very good race settling for 2nd. She may not have to settle this time.
4 Hoss 8-1 (3rd Place)
Ok simple, my fav on Bonanza. Yep sometimes hunches like this work so I am taking my shot.
Larry's Bets for Wednesday, 9/2
(Larry's bets are with pretend money remember look for the minimum bets that can fit any budget.)
1st Race
$50 WPS (2) Bet: $150 Return: 0
50-cent Pick 4 (2-5-7 with All with All with 2-4-6) Bet: $135  Return: $585.45
2nd Race 
$100 W (6) Bet: $100 Return: 0
$2 Super (6 with All with All with All) Bet: $120 Return: 0
3rd Race 
$50 WPS (1) Bet: $150 Return: $225
$1 Super (1-6 with All with All with All) Bet: $120 Return: 0
4th Race
$2 Pick 3 (2-4-5-6 with 2-3-7 with All) Bet: $192  Return: $70
$50 WPS (6) Bet: $150  Return: $345
$3 Super 2-5-6 with 2-4-5-6 with 2-4-5-6 with All) Bet: $216 Return: $450.60
5th Race
$3 Super (2-3-7 with 2-3-7 with All with All) Bet: $216  Return: $339.60
$75 WP (7) Bet: $150 Return: 0
50-cent Pick 4 (2-3-7 with 5-7-9 with All with All) Bet: $324 Return: $145.55
6th Race
50-cent Pick 5 (5-7-9 with 3-6-7 with 1-9 with 5-6-7 with 4-5-9) Bet: $81  Return: 0
$50 WPS (7, 9) Bet: $300  Return: 0
7th Race
$50 WP (7) Bet: $150  Return: 0
$1 Super (3-6-7 with 3-6-7 with All with All) Bet: $180 Return: $1,252.80
50-cent Pick 4 (3-6-7 with All with All with 3-8-9) Bet: $189 Return: $435.05
8th Race 
$1 Pick 3 (All with All with 5-9) Bet: $126   Return: $313.60
$50 WPS (1) Bet: $150 Return: $225
20-cent Super (All with 5 with All with All; All with All with 5 with All; All with All with All with 5) Bet: $206.60 Return: 0
9th Race
$3 Super (5 with  3-4-6 with All with All) Bet: $180 Return: 0
$10 DD (5 with All)) Bet: $70   Return: 0
$10 DD (All with 5-9) Bet: $140  Return: $324
10th Race
$200 Win (9) Bet $200 Result: 0
$100 WPS (5) Bet: $300 Result: $640
$20 EX (5-9 with All) Bet: $240 Result: $558
Total Bets: $4,460.60
Total Cashed: $5,909.65
Difference: +$1,449.05
www.elisportsnetwork.com