Picks for 8/12 and 8/13/2020
Larry's Lucky Picks Week 8
(Katlama, WA) Two more great Stakes races this week on Thursday let's see if I can bounce back from last Thursday let's get to it!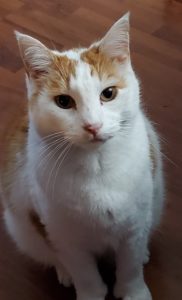 Larry's Season Total Bets
Total Bet: $36,817.60
Amount Collected: $41,857.25
Balance: +$5,039.65
Picks Seasonal Re-Cap:
160 Top Picks: 38 win, 26 place, 23 shows, 19 4th (24% win; 54% in the money; 66% in Superfecta)
161 2nd Picks: 24 win, 28 place, 24 show, 20 4th (15% win, 47% in the money, 59% in Superfecta)
159 3rd Picks: 17 win, 22 place, 24 show, 22 4th (11% win, 40% in the money, 53% in Superfecta
Top 3 Win: 49%
DAY 16
Race 1
2 Living Legend 5-1 (2nd Place)
Not a fan of favorites in here and if they beat me, then they beat me but gonna start with this and Cruz gets the call.
4 She's Got the Power 8-1 (3rd Place)
3rd out gets some weight relief and drops back  a level looking for her to wake up here.
3 Stand By Your Love 7-5 (4th Place)
Fine I will pick one of the favorites because I ran out of choices.
Race 2
1 Spittin Image 2-1 (Winner)
3rd career start off a 2nd and then a bit disappointing 5th, Cruz hangs in so think he will be tough in here.
2 Long Lance 6-1 (4th Place)
Well he certainly thinks a lot about himself now doesn't he? 2nd start for solid connections Lance should rebound here.
3 Stand To 7-2 (3rd Place)
Solid 1st out and now steps up let's see if he can rise to the challenge.
Race 3
7 Why Are U So Sweet 7-2  (Off the Board)
In 3rd start off the bench flattened out in the late stages look for a better effort in 4th start of the season.
8 Smarty Jeans 12-1 (Off the Board)
Lone speed may be out wingin' on her own and if left alone may just steal this one.
3 Salsa Verde 3-1 (3rd Place)
Juan G sticks and Salsa drops won't be surprised in wide open affair.
Race 4
2 Don'tbeshywillie 5-2 (Winner!)
Trainer Howard Belvoir had 2 wins yesterday and Jennifer was on one of them "The Press" so the long time connections are rolling are the ones to beat in kind of an ugly race.
5 Seattle Smoke 7-2 (2nd Place)
Just missed in last another step and he would have gotten the win.
3 Coastal Son 10-1 (Off the Board)
Season debut for C-S and comes off a solid 2019 season at EmD and loves to hit the board so will use in my Tri's and Super's.
Race 5
6 Bernie 3-1 (3rd Place)
Been chasing this one for 3 races now and last 2 both even 4th place finishes. One more shot for Bernie.
7 Cat's Touch 5-2 (2nd Place)
Kind of a plodder down the lane but in with the right crowd may get there this time.
3 Dallon's Gold 5-1 (4th Place)
Another Belvoir/Whittaker combination and the one time you decide to leave them out is when they will burn you.
Race 6
3 Comradery 10-1 (3rd Place)
I think this one got too far back and may have bounced a bit switch to Cruz look for a big effort here and may surprise the bulk of the bettors.
4 Excessive Belief 3-1 (Off the Board)
After a good run to finish 2nd stepped up and fell flat now back to the level she can have some success could be tough.
8 Bellamagic 4-1 (2nd Place)
4th start off the break and she keeps getting a little better each time out and now the next step may be the winning one.
Race 7 The Boeing Stakes
7 Killarney Lass 7-2 (Winner!)
Most of these just faced off in an allowance race, 5 of them and 3 were heads on the wire and no more than a neck apart. This one was 2 lengths behind and finished 4th. But once again no speed in here and in last Lass was starting for the first time since February and so needed that one. Look for a gate to wire win in the Boeing for the Lucarelli barn.
4 Paddy's Secret 5-1 (Off the Board)
This was the 5th of the 5 in that last and finished 5th but was her 1st out and I expect a big effort in the Boeing.
3 Alittlelesstalk 3-1 (2nd Place)
Out of the three on the wire this one was the winner and you can't really criticize any of them and they could easily all be right there again. This one likes to win so an edge to repeat over the other 2 she photo'd out.
8th Race
2 Eddie and the King 5-1 (Winner!)
Comes off a solid seasonal debut with a place finish should be ready to get to the top here.
10 Sway Road 8-1 (Off the Board)
A win got claimed and then a solid 4th no reason to think he can't be right in the mix may get a price play here.
9 Candy's Martini 3-1 (Off the Board)
Got the first run over the track with a 4th place finish, a little improvement puts him on top.
9th Race The Mount Rainier Stakes
5 Barkley 5-2 (Off the Board)
19 starts, 10 wins, 5 2nds and a 3rd including a Longacres Mile Championship, you can bet against him but over 50% of the time you will be wrong. Fan Favorite Barkley I hope to get 5-2, but doubtful. The only jockey Barks has his one and only jockey back aboard Javier Matias who also remains on a bit of a hot streak could bode well for a return  to victory lane.
3 Take Charge Deputy 7-2 (3rd Place)
May get first run on Barkley if he runs the same race he did in last at 24-1 could be dangerous in the stretch.
6 Papa's Golden Boy 4-1 (2nd Place)
You'd think a horse who just crushed with a wire-to-wire win with leads of 6 out of the gate and up to 12 around the turn to settle for an 8 length win would be odds on. But just 2 races back was breaking his maiden so is certainly untested at this level.
10th Race
3 Lansky 5-1 (4th Place)
Looks like plenty of early run signed on here and Lansky will sit in the garden seat but the question is will this lightly raced 4-year-old fire a solid shot in the stretch or continue to dog paddle. I think the Cooper's may have this one cranked and will have more than enough pace to run at in here.
2 Harbors Rule 8-1 (3rd Place)
Jake Samuels looks like he may have had a choice of 2 or 3 in this race and he chose this one. Gonna play chase the jockey with this pick.
1 Igottabooboo 7-2 (Off the Board)
One of the speedsters will have to be contended with if you are going to win this one.
11th
3 Magic Mahogany 7-2 (Winner!)
3 straight 3rd's and maybe M & M will get her done finally good sign is C-Fig stays aboard.
1 Prancers Kat 9-2 (Off the Board)
A 1st time starter here coming out for Frank Lucarelli gets a pretty soft spot for debut and if at all ready to fire.
6 He's Bandido 10-1 (3rd Place)
Stubborness is the only reason to keep picking this one but I am going to stay loyal.
Larry's Bets for Wednesday, 8/13
(Larry's bets are with pretend money remember look for the minimum bets that can fit any budget.)
1st Race
$50 WPS (2) Bet: $150 Return: $295
$1 Pick 4 (2-4-3 with 1-2-3 with 3-7-8 with 2-3-5) Bet: $81 Return: 0
2nd Race 
$50 WPS (1) Bet: $150 Return:  $242.50
3rd Race
$50 WPS (7) Bet: $150 Return: 0
40-cent Super (3-7 with All with All with All) Bet: $168 Return: 0
4th Race
50-cent Pick 4 (2-3-4-5-7 with 3-6-7-8 with All with 1-3-4-5-7 ) Bet: $300 Return: $86.90
$100 WPS (2) Bet: $300 Return: $660
5th Race
$1 Super (3-6-7-8 with 3-6-7-8 with All with All) Bet: $120  Return: $42.10
$100 WPS (6) Bet: $300 Return: $150
6th Race
50-cent Pick 4 (All with All with All with 5) Bet: $330  Return: 0
$50 WPS (3) Bet: $150  Return: $195
$2 Trifecta (2-3-4-8 with 2-3-4-8-All) Bet: $168 Return: $170
7th Race
50-cent Pick 5 regular ticket (3-7 with 2-7-9-10  with 5-6 with 2-3-8-9 with 1-3-7) Bet: $96  Return: 0
$1 Super (3-7 with All with All with All) Bet: $240 Return: $88
$200 (W) 7 Bet: $200 Return: $1,000
8th Race 
$1 Pick 4 (All with 2-5-6 with All with 3-7) Bet: $240  Return: $3,009.70
$10 Ex Box (2-9-10) Bet: $60  Return: 0
$25 WPS (10) Bet: $75 Return: 0
9th Race
50-cent Super (5-6 with All with All with All) Bet: $120  Return: 0
$2 Pick 3 (5 with All with All) $162 Return: 0
10th Race
$5 DD (2-3 with All) Bet: $90  Return: 0
$10 DD (All with 3) Bet: $90  Return: $1,383
$50 WPS (2-3) Bet: $300  Return: $315
11th Race
50-cent Super (1-3-6 with 1-2-3-6-7 with All with All) Bet: $252 Return: $86.65
$10 Ex 3 with All Bet: $160 Return: $147
$200 W (3) Bet: $200 Return: $720
Total Bets: $4,652
Total Cashed: $8,590.85
Difference: $3,938.85
__________________________________________________________________________
DAY 15
Race 1
3 Little House 9-2 (4th Place)
In a race with half first time starters and the other half horses starting to rack up enough starts it begins to get a bit concerning on when they will get that first win. Additionally all the experienced ones come from off the pace so I will select this the firster with some Harmony Creek blood in him. H Creek if I remember correctly could get out on the lead and whoever it is it may be enough.
5 Bearcat Mountain (Winner!)
(was replaced for my original pick that was scratched)
4 Downthemiddle Dan 5-1 (Off the Board)
The other 1st time starter in here with some solid works, in case I picked the wrong firster on top, this is my insurance policy.
Race 2
6 Missed the Boat 5-2 (Off the Board)
Had this one in his last start was hoping to cash in on the 10-1 but settled for 2nd place. Now just 5-2 but think he is sitting on a big one with Javier Matias up will be tough.
1 Buckley Bay 9-2 (Winner!)
This one has popped and stopped in two outing this year at EmD at 6-furlongs. Now going a mile and maybe the only speed just might reverse course here and wire em start to finish.
2 Shifty Dancer 4-1 (4th Place)
This one can lay just off and made a good run just behind my top pick would not surprise me with expected improvement.
Race 3
2 Emma's a Beast 7-2 (3rd Place)
Emma is dropping in class and she can go to the front or more likely lay off just behind to what should be a fair to hot pace and look out late.
4 National Browser 4-1 (2nd Place)
This is the for sure front speed and N-B has run 39 times and has an 8-10-5 career mark so loves to hang in there and catch a piece of the pie.
5 Doubleshotofheaven 8-1 (Off the Board)
Lightly raced 4-year-old with only 6 lifetime starts and has settled into a pattern of a good race followed by a bad race. Well he is coming off a 7th place finish at the 8k level now drops to 3500 look for his usual good effort here and may be enough for the win.
Race 4
 5 This Great Nation 5-2 (4th Place)
This fella is coming off a big win that I picked and he was 7-1, you're welcome, but won't get that price here and I am sticking with him because the last time he won he went back-to-back with wins so I think he will do it again here.
7 Valid Prince 4-1 (Off the Board)
V-P won twice to begin this year and in his 3rd start ran 2nd to my top pick until he shows he is falling off gotta keep him in the loop.
3 Mitch and John E 7-2 (2nd Place)
Coming off a little bit of a dull effort where he flattened out late if he runs back to his 2nd place finish he may get the big prize.
Race 5
6 Street Shadow 5-2 (2nd Place)
Hate to go with the fav in a baby race but Gray filly ran a legitimate 2nd place finish and looks primed to take the next step. None of the others who have been out look all that intimidating hard to get around Street.
2 Coastal Run 6-1 (Winner!)
This 1st timer comes off a bullet drill and races for the crafty Joe Toye who knows how to get a horse ready. Give her a shot in this one.
4 Bethel Ridge 8-1 (3rd Place)
Big improvement in  start #2 and similar improvement might put this price play right in the winner's circle.
Race 6
1 Suddenly Awesome 7-2 (Winner!)
Coming off back-to-back even efforts now comes out for 3rd start off the bench expect best effort and Jake Samuels gets the ride after C-Fig sticks with his number 1 call trainer Jorge Rosales. Kay and Bryson look to have this one cranked for best effort my pick in a tough one.
5 Golden Delight 7-5 (Off the Board)
I am always wary of horses like this, she has had a win a 2nd and a 4th in Northern Cal and has been racing at a higher level but shows up here for half the price. Gets the expected M-L fav status but has never run or even worked on the Auburn oval. These types seem to either win or completely miss the board. My hunch is I shouldn't have picked her in my top 3 but will be safe with a 2nd pick.
2 Kissable U 10-1 (Off the Board)
Cerapio Figueroa gets off my top pick to stay on this one could show some early speed or will likely be just off the pace we will see if this 1st time winner in last is getting the hang of this.
Race 7
8 Coastal Jazz 2-1 (Off the Board)
Another one hard to get away from in here as Matias sticks and comes off a solid 3rd place finish in the King County Stakes and with that effort may hang on for the win on the front end here.
9 Frank's Fix It 6-1 (Off the Board)
A much improved effort in 2nd out but settled for 5th just 3 lengths back. Very tempted to move this one up to my #1 pick and still may do it. Frank should be in the top 3 when all is said and done.
10 Kowboykabin 12-1 (3rd Place)
1st time starter for very solid connections and C-Fig sees fit to take the ride.
Race 8 
8 Riggski 9-2 (Off the Board)
4th outing and I probably should pick him to run 2nd since in his 1st out he finished 5th, 2nd race 4th and last out 3rd but maybe he is ready to take a bigger step and get to the top.
11 Licorice Drop Pops 5-1 (Winner!)
L-D-P disappointed big time as an overwhelming favorite in last with a 4th place finish, maybe bounced a bit let's see if he can bounce back!
5 Rough Ride 6-1 (Off the Board)
Tallied a big 6 length win 2 back to snap his maiden then got ambitious and jumped to the 8k level and fell well short. Dropped to the bottom and expect a wake up here.
Race 9
4 Wine At Nine 5-2 (3rd Place)
This one simply loves to win and loves to run here and 3rd off the bench looks primed to pick up career win #19. His usual rider Javier Matias again gets the call.
3 The Press 6-1 (Winner!)
I said last time if one of my fav horses didn't show something I could not pick him again but he hit the board with a 3rd and less than 3 lengths from the win. I get to stick with him for another chance.
7 Vicente's Shadow 10-1 (4th Place)
Just think this one may be rounding into form and could surprise at a price especially with Mr Price Alex Anaya aboard.
Race 10
3 How's My Hero 8-1 (Off the Board)
Gonna take the Emerald Racing Club's entry here coming off an even effort but takes a drop in class. I expect big improvement in this race.
4 The Supply Program 5-1 (Off the Board)
Shipping in from Grants Pass off a win and a 2nd place finish for Rosales and Cerapio gets aboard, they have had success doing this a few times already here why not this one?
6 Jimjimmyjames 6-1 (4th Place)
Pretty much split the field in 2 starts this season drops in a tag and some minimal improvement puts this one in the trifecta.
Race 11
5 I C Fire 7-2 (3rd Place)
Hope Cruz gets ICF into the race a little sooner has been coming from far back. Maybe if she's a little closer she can get there in time.
2 Chante 6-1 (4th Place)
After a very useful seasonal debut and solid connections if you get 6-1 it will be a gift so run with it.
6 Calypso Queen 12-1 (Off the Board)
Looking for a price to boost my get out Super and think Queen will light the board.
Larry's Bets for Wednesday, 8/12
(Larry's bets are with pretend money remember look for the minimum bets that can fit any budget.)
1st Race
$50 WPS (3) Bet: $150 Return: 0
$1 Pick 4 (3-4-5 with 1-2-6 with 2-4-5 with 3-5-7) $81 Return: 0
2nd Race 
$100 WP (6) Bet: $200 Return: 0
$5 Trifecta (6 with All with All) Bet: $100 Return: $0
3rd Race
$50 WPS (2) Bet: $150 Return: $80
$1 Super (2-4-5 with 2-4-5 with All with All) Bet: $120 Return: 0
4th Race
50-cent Pick 4 (All with 2-6 with 1-2-5 with All) Bet: $210 Return: 0
$100 WPS (3) Bet: $300 Return: $330
5th Race
$1 Super (2-4-6 with 2-4-6 with All with All) Bet: $180  Return: $1,010.10
$100 WPS (6) Bet: $300 Return: $310
6th Race
50-cent Pick 4 (1-2-5 with All with All with 4) Bet: $210  Return: 0
$50 WP $200 S (1) Bet: $300  Return: $675
7th Race
50-cent Pick 5 regular ticket (8-9-10 with All with 4-5 with All with 2-5) Bet: $660  Return: 0
50-cent Super (8-9 with 8-9-10 with All with All) Bet: $112 Return: 0
8th Race 
$1 Pick 4 (5-8-11 with 1-3-4-5-7 with 3-4-6 with 2-5-6) Bet: $135  Return: 0
$10 Ex Box (5-8-11) Bet: $60  Return: 0
$25 WPS (8) Bet: $75 Return: 0
9th Race
$1 Super (3-4 with 2-3-5-7 with All with All) Bet: $120  Return: $432.40
$100 WPS (3) Bet: $300 Return: $1,110
10th Race
$5 DD (3-4 with All) Bet: $100  Return: 0
$5 DD (All with 2-5) Bet: $100  Return: 0
$50 WPS (6) Bet: $150  Return: 0
11th Race
50-cent Super (2-5 with 2-3-5-8-9 with All with All) Bet: $224 Return: 0
$20 Ex 5 with All Bet: $180 Return: 0
Total Bets: $4,517
Total Cashed: $3,947.50
Difference: -$569.50
www.elisportsnetwork.com