Picks for 7/29 and 7/30/2020
Larry's Lucky Picks Week 6
(Katlama, WA) I had a huge day with some big pays mostly on my straight bets win, place and show! Let's see what Day 12 brings next!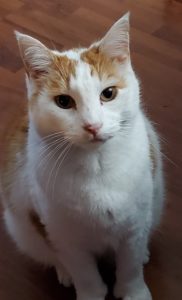 Larry's Season Total Bets
Total Bet: $19,741.60
Amount Collected: $22,515.80
Balance: +$2,774.20
Picks Seasonal Re-Cap:
116 Top Picks: 28 win, 19 place, 14 shows, 14 4th (24% win; 53% in the money; 65% in Superfecta)
117 2nd Picks: 14 win, 22 place, 17 show, 17 4th (12% win, 45% in the money, 60% in Superfecta)
116 3rd Picks: 13 win, 16 place, 15 show, 15 4th (11% win, 38% in the money, 51% in Superfecta
Top 3 Win: 47%
DAY 12
Race 1
5 Miss Vanjie Nation 7-2  (4th Place)
This one has run 4 times in her career and has never missed the exacta, why would she start now?
4 Full Speed Ahead 5-1 (2nd Place)
I like playing follow the jockey especially when they take off what ends up being the M-L favorite to stick with a 5-1 shot.
2 Grazen Valor 5-2 (Winner)
This is the one Wales took off to stick with our 2nd choice, let's see if he made a mistake and Valor gets a guy who kinda knows how to win, Juan Guti!
Race 2
7 Magic Mahogany 5-2 (3rd Place)
Despite finishing behind Stanley River I think the mile distance will benefit this one more than all the others. C-Fig aboard he is shooting for 12 straight days with at least 1 win could be this one.
2 High Point 20-1 (Off the Board)
2nd time career start tumbles in class and gets Cruz don't be stunned if this one wakes up big time.
1 Stanley Ryder 7-2 (Winner)
14 starts no wins is all I have to say.
Race 3
4 Dreamcatcher 5-2 (Winner!)
There is certainly a chance for a battle on the front end and if there is 'catcher can sit just off and have first run.
7 Solar Heat 10-1 (3rd Place)
Will the apprentice Scriver get to the Winner's Circle or even place 2nd for the first time at EmD? I think this may be the break-through race.
6 Mr Bingley 9-2 (2nd Place)
Mr B will certainly benefit from a dual on the front end, in fact the more the merrier, if that develops look for the late rush, if not he may dogpaddle around.
Race 4
4 Cribbs 5-1 (Off the Board)
Has her career debut out of the way plenty of rest and some works since sets up for good chance in 2nd ever start And an SJC with Cruz getting the call.
2 Camden High 3-1 (Off the Board)
C-Fig gets a shot on this filly in 3rd career start and has a 3rd then 2nd in last out so the win is next, right?
6 Here Comes Holley 6-1 (Off the Board)
This is a hunch play and seems like the kind of horse Patrick brings in when you aren't expecting it.
Race 5
1 Dark Suspicion 6-1 (Off the Board)
In a race lacking in front speed and D-S in the 1 hole and Patrick Henry can break a horse I think she will have the lead and may be out there on her own. If she settles she may be tough to get by.
8 Bellamagic 10-1 (3rd Place)
Trainer Vince Gibson has 2 in here and he just might sweep the exacta as he also trains my top pick. This one comes off the pace so I can see D-S with the lead in deep stretch and Bella makes a run for the 1-2 finish.
7 Just Kathy 9-2 (Off the Board)
Kathy may be my spoiler on the front end she may hook Dark and that would not be good for either so hoping she will sit just off and may be hard to deny with a first run.
Race 6
8 Perfect Blossom 8-1 (4th Place)
Hmm…same distance, class, jockey and weight and she ran a bang up 2nd place in first race off the bench so why 8-1? Been off since July 9 so there shouldn't be a bounce look for her to have the lead late can she finish this time, I think so and I hope I get 8-1.
2 BCZ Middleton 6-1 (3rd Place)
Back class and this 7-year-old wins 22% of the time and can fire off the bench. Been off since Feb, solid work line I will have her in my exotics for sure.
4 Fortune's Freude 3-1 (2nd Place)
Can lay off and should get some speed to run at could make it 2 in a row here.
Race 7 Angie C Stakes
3 Managingbrianna 6-1 (2nd Place)
Tough race for the 1st Stakes of the season but going with Bri here because she has run and won at maiden special weight here at Emerald. Jake Samuels is heating up and rides for Lucarelli here, one of 3 Luke has in.
7 Anothersunnyday 7-5 (Off the Board)
Shipper from Hastings sports no works or races at Emerald has had 1 big race on the Bull ring. Sometimes Canadian shippers have trouble first time out on the mile oval gonna take a shot against.
5 Lets Declare Peace 8-1 (Off the Board)
Gut feeling on this one with the connections, Joe Toye does not over reach he must believe this one has a shot here and she gets Alex Cruz out of the 1st time starters I like her best.
Race 8
7 My Grandpa 3-1 (Off the Board)
Owner Ron Crockett has 2 in here and could sweep the exacta as well. I liked Gramps in his last entry but he was scratched so gonna stick with him one more time.
6 Raise the Woof 5-2 (Off the Board)
Going for the record books here not sure in a single day we would ever have an exacta with both horses owned by the same owner and another one where both are trained by the same trainer. That could happen today but Crockett would have to pull this one off and why nhot "woof" has 2 starts and 2 wins.
1 Hard to Deny 9-2 (4th Place)
I hate going chalk and this race could blow up but don't think this is the race for big balloons. Deny can be tough if he gets the lead to himself.
Race 9 King County Express Stakes
8 Seattlesbestsecret 7-2 (2nd Place)
Went right to the front in career debut in MSW and never stopped to win by an impressive 3+ lengths at 6-1 so how good is he? Cruz aboard like this one.
1 Dutton 5-1 (Scratched)
Comes from connections that have done well with early winners including Barkely the 1 post a bit concerning but coming off 2 bullets looks primed.
6 Ididntseethatcomin 10-1 (Off the Board)
Trainer Bonnie is off to a solid start with 60% in the money and Gary Wales is aboard coming off a bullet drill might be ready at first asking.
Race 10
2 Excessive Belief 9-5 (Off the Board)
Going with the Favorite in the finale of week 6. She ran 3rd in her seasonal debut, then 2nd last out so she just might get it all in 3rd start off the bench with Guti aboard no doubt the M-L fav.
3 Why Are U So Sweet 5-1 (4th Place)
C-Fig has the same situation as the top pick, 3rd start from lay-off, a 3rd then 2nd will she be the one to claim the top spot? hmm maybe our 1st deadheat for 1st of the year?
6 National Heroine 6-1 (2nd Place)
Solid 3rd in last and Samuels gets on board just might swoop over them all in the end.
Larry's Picks for Thursday, 7/30
(Larry's bets are with pretend money remember look for the minimum bets that can fit any budget.)
1st Race
50-cent Pick 4 (2-4-5 with All with 4-6-7 with 2-4-6-7-8) Bet $157.50 Return: $156.85
$1 Super (2-4-5 with 2-4-5 with All with All) Bet: $72 Return: $90.
$10 Ex Box (5 with All) Bet: $100 Return: 0
2nd Race
$4 Tri (2-7 with 1-2-7 with All) Bet: $80 Return: 0
$20 DD (7 with All) Bet: $140 Return: 0
3rd Race
50-cent Super (4-6-7 with 4-6-7 with All with All) Bet: $120 Return: $96.45
$50 WPS (7) Bet: $150 Return: $120
4th Race
$10 Ex (2-4 with All) Bet: $160 Return: 0
$2 Tri (2-4 with 2-4-5-6-9 with All) Bet: $112 Return: 0
5th Race
50-cent Pick 4 (1-7-8 with All with All with 6-7) Bet: $192 Return: 0
20-Cent Super (1-8 with 1-3-4-7-8 with All with All) Bet: $115.20 Return: 0
$50 WPS (8) Bet: $150 Return: $75
6th Race
50-cent Pick 5 (2-4-6-8 with 3-7 with 1-6-7 with 1-6-8-10 with 2-3-6) Bet: $144 Return: 0
$50 WPS (8) Bet: $150 Return: 0
$1 Tri (2-3-4-8 with 2-3-4-8 with All) Bet: $60 Return: $30.20
7th Race
50-cent Pick 4 (1-6-7 with All with All with 2-6) Bet: $287 Return: 0
$50 WPS (3) Bet: $150 Return: $325
8th Race
$1 Pick 3 (6-7 with All with 2-3-6) Bet: $72 Return: 0
$100 WPS (7) Bet: $300 Return: 0
9th Race
$10 DD (6-8-12 with 2-3-6) Bet: $90 Return: 0
$5 DD (All with 1-2-3-6) Bet: $200 Return: $402
$50 WPS (6-12) Bet: $300 Return: $1,115
10th Race
50-cent Super (2-3-6 with 2-3-6 with All with All) Bet: $90 Return: 0
$50 WPS (6) Bet: $150 Return: $460
Total Bets: $3,559.70
Total Cashed: $2,870.50
Difference:-$689.20
_____________________________________________________
DAY 11 July 29
Race 1
2 Colt Fifty Seven 4-1 (2nd Place)
All of these have just 1 lifetime win so none are win machines but this one is 8 of 12 in the money so likes to be close in the end. After a long lay-off ran 2nd and 3rd at Grants Pass, shipped up here and ran 3rd. Might have needed that one and gets a hot Jock in Jake Samuels like his chances here.
5 Riggski 5-1 (3rd Place)
Loved this one last out but ran an uninspired 4th. switch to Guti here let's see if he puts him in the game sooner gonna try one more time.
6 Licorice Drop Pops 9-5 (4th Place)
Understandable favorite, beat my 2 top picks in last out but disappointed as heavy favorite finishing 2nd. If Pops wins won't be a surprise but I am not going to invest much in this one.
Race 2
2 Stand in Your Love 5-2 (2nd Place)
Maidens here and this one has started 6 times with 5 in the money. Just missed as the fav in last Trainer off to a good start and Mr Wales aboard puts this one in the mix.
7 Baby Rocks 8-1 (3rd Place)
Almost put this one as my #1 pick. Anaya is bringing in longshots and this one coming off her best effort to date. Must use in exacta's tri's and super's and a healthy show bet.
5 Discreet Demons 4-1 (SCRATCHED)
Combine an SJC (Significant Jockey Change) with a tumble in class and this one could easily win. I would not have any Pick 3's or DD's with out #5 in the 2nd.
*3 Port Lions was replaced in exotics
Race 3
7 Missed the Boat 4-1 (2nd Place)
M-T-B is shooting for his 3rd win in a row after reeling off 2 in a row and climbing the claiming ladder. He takes the next step after handling his last easily. He has the perfect style with plenty of speed to run at can sit just off and make his run at the 1/8th pole. Despite new Cruz taking off to ride the favorite, which I am not picking in my top 3, think Cruz made a mistake here, Matias will be the benefactor.
3 Buckley Bay 9-2 (Off the Board)
This one is one of the speedsters and has some back class Patrick Henry a solid jock often overlooked don't be surprised if BB pulls it off.
2 Shifty Dancer 7-2 (3rd Place)
Like the running style of sitting just off the pace but first time over the Auburn dirt c an always be tricky.
Race 4
6 Gordon Anthony 9-2 (2nd Place)
G-A is the only one who has run in a race the other 8 are first time starters and is coming off a solid 1st time try. Extra 1/2 furlong to close this time and will be in contention early. Think he graduates here.
7 Naval Escort 7-2 (4th Place)
Of the first timer's this one fired a bullet on July 20, C-Fig is up for solid connections.
8 Truth to Power 6-1 (Scratched)
Cooper's know how to prepare horses for their 1st starts and off lay-offs wouldn't be surprised if this one fires first time off the bench.
9 Whiskey Not Wine
Race 5
4 This Great Nation 7-2 (Winner)
One of my bets of the day last out and he finished last of 7 21 lengths behind. C-Fig stays and gives up M-L fav to stay that is a strong indicator. Gonna stick with this one, one more time.
5 Valid Prince 4-1 (2nd Place)
This one is 2-2 and takes another step up in class, can sit just off speed and can make a strong run at the top of the stretch.
3 Mitch and John E 5-2 (4th Place)
Last 2 outs was heavily favored and beat twice by Omache Kid well at least this time he doesn't have to face the Kid.
Race 6
4 Staredown 5-1 (Off the Board)
Ran a solid 2nd at 8-1 in career start #1, steps up a b it in class  but it's mdn claiming so that is negligible in this spot. Guti aboard like his chances.
7 Balius 3-1 (4th Place)
Will get an extra half furlong and did finish 2nd last out but needed binoculars to see the winner nearly 9 lengths behind. tepid 3-1 favorite for a reason.
1 Little House 6-1 (Late Scratch)
This firster starts from the 1 hole and will need some speed to get out but with some Harmony Creek blood in him don't be surprised if he gets out and does not stop.
Race 7
9 Pistol Power 8-1 (Winner!)
P-P got his feet underneath him in his first time around and 2nd out may be a little closer and look for him late. This race is crying for a shot to come in and well balanced field this one may surprise.
6 Cat's Touch 3-1 (3rd Place)
Not a fan of anyone at 3-1 in this one but limited speed here puts him in contention.
2 Bernie 9-2 (4th Place)
A deep closer may not find the pace in this one but if one develops Bernie will be rolling late.
Race 8
4 Coastal Tulips 4-1 (4th Place)
C-T blitzed them in his last race by 9 lengths and in 7 career starts has never been worse than 4th. A must in Tri's and Super's and would not shock if she gets her 3rd career win.
6 Jimjimmyjames 6-1 (Off the Board)
J-J-J was scratched on opening day then ran 4th on July 8th at 36-1 in a field of 10. Alex Cruz takes the call like him at a price.
1 Rocket Power 3-1 (3rd Place)
Power has had 3 starts this year and ran 3rd then 2nd and then a win. Can he string back-to-back or does he fall to the bottom of the ladder?
Race 9
8 The Press 8-1 (3rd Place)
You shouldn't let emotion into your handicapping but every now and then there is one that you can't let go of and The Press is that one for me. Just when it appears time to give up on him he fires.He ran a very even opener has had time off and let's see if he comes over the top late.
7 Grinder Sparksaglo 7-2 (2nd Place)
Grinder is a "Grinder" and been knocking on the door. Guti gets the call as Wales jumps to Freiburg but how can this one not be in the expected tussle at the finish line?
5 Legitimate Cause 5-1 (Off the Board)
Legitimate Cause has a Legitimate chance in this 11th day feature race showdown. L-C from strong connections ran 2nd in seasonal debut any improvement will be tough to beat.
Race 10
Datcat 8-1 (Winner!)
A very tough race and this one is running in her 3rd off the bench and could be her best yet. Finished 4th in 2nd out and Lorenzo Lopez shows up on rides like this.
5 I C Fire 9-2 (2nd Place)
Been knocking on the door the last 3 outs, field is not the strongest and just might b e the right scenario.
8 Helen Fire 15-1 (Off the Board)
Helen is my Grandma's first name who introduced me to racing. Nuff said in this one.
Larry's Picks for Wednesday, 7/29
(Larry's bets are with pretend money remember look for the minimum bets that can fit any budget.)
1st Race
50-cent Pick 4 (2-5-6-7 with 2-3-7 with 2-3-4-7 with 1-5-6-7-9) Bet: $120 Return: $674.50
50-cent Superfecta (2-5-6 with 2-5-6 with All with All) Bet: $60 Return: 0
$20 DD (2-2) Bet: $20 Return: 0
DD $50 WP (2) Bet: $100 Return:  $95
2nd Race
$10 DD (All with 3-7) Bet: $120 Return: 0
$3 Pick 3 ( All with 3-7 with 6) Bet: $36 Return: 0
$50 WP (2) Bet: $100 Return: $65
3rd Race 
$1 Super (7 with 2-3-4 with All with All) Bet: $60 Return: 0
$50 WP (7) Bet: $100 Return: $120
4th Race 
$50 WP, $100 S (6) Bet: $200 Return: $320
5th Race 
$1 Pick 4 (3-4-5-6 with All with 9 with 1-4-6) Bet: $84 Return: 0
$3 Tri (4 with All with All) Bet: $90 Return: $832.20
$100 WP (4) Bet: $200 Return: $1,350
6th Race 
50-cent Pic 5 (All with 1-2-6-9 with 1-4 with 5-7-8 with 5-10) Bet: $144 Return: 0
50-cent Super (4-6-7 with 4-6-7 with All with All) Bet: $36 Return: 0
7th Race 
50-cent Pick 4 (1-2-6-9-10-11 with 1-4-6 with 5-7-8 with All) Bet: $270 Return: 0
$2 Tri (9 with 1-2-6-10-11 with All) Bet: $90 Return: $481.20
$1 Pick 3 (9 with All with All) Bet: $64 Return: $91.10
$50 WPS (9) Bet: $150 Return: $800
8th Race 
50-cent Pick 3 (All with 5-7-8 with All) Bet: $120
$20 Ex Box (1-4-6) Bet: $120 Return: 0
9th Race 
$10 DD (5-7-8 with 2-4-5-8-10) Bet: $150 Return: 0
50-cent Super (5-7-8 with 5-7-8 with All with All) Bet: $90 Return: 0
$100 win (5) Bet: $100 Return: 0
$50 WP (8) Bet: $100 Return: 0
10th Race 
$50 W (8-10) Bet: $100 Return: $650
$2 Tri (5-10 with 2-3-5-8-10 with All) Bet: $128 Return: $779.60
Total Bets: $2,824
Total Cashed: $6,258.60
Difference: +$3,434.60
______________________________________________________