7/21/2020
(Renton, WA) The WIAA Executive Board has divided up the upcoming sports schedule into 4 seasons instead of the traditional 3 in an effort to be able to offer a season for each sport in the middle of the Covid-19 pandemic. After much discussion and different committees along with guidance from the Governor's office, State Health department and the Superintendent of Public Instruction the Executive Board decided to focus on trying to get the lower risk sports in this Fall while moving the higher risk sports to Spring where they would have a better chance of being played.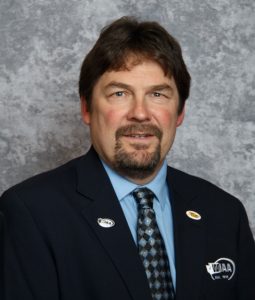 The Board approved a plan that pushed all the traditional sports except Slowpitch after January 1st. The sports that may be able to be competed for in the Fall include Cross Country, Slow Pitch and Girls Swim and Dive. WIAA Executive Board President Greg Whitmore did say they needed more information on swimming and diving since it is the only sport indoors. Whitmore says they don't know if some of the private pools that many schools use could or would allow the competition's to be conducted or if the State Health Department would allow it. Season #1 would begin September 7 and run through November 2nd.
School's that traditionally played Golf and Tennis in the Fall would also be allowed to conduct their season's as they usually do but the WIAA did not require schools or leagues that regularly play in the Spring to move to the Fall. The State Championships if held would still be in the Spring or in this case Season 4. Whitmore and WIAA Executive Director Mick Hoffman both said that regardless getting any competition in during the Fall is going to be a challenge and Counties must be in at least Phase 3 to be open to playing some of the sports.
The new schedule calls for no competition from the end of Season 1 to January 1, 2021 when Season #2 would begin. These are the traditional Winter sports that include Basketball, Wrestling, Bowling Boys Swimming and Diving, Gymnastics and Cheerleading. Season #2 starts on January 3rd and would finish on March 7.
Season #3 would be the traditional Fall sports including Football, Volleyball, Girls Soccer and Boys B soccer. Also if Season #1 gets cancelled those sports would move to this season.  Season #3 starts on March 1 and would end on May 2nd except for Football which would get 1 more week to May 9th. 
Season #4 are the Spring sports, Baseball, Fastpitch, Boys Soccer, Track and Field and the school that play Golf and Tennis along with Dance and Drill. This season would begin on April 26 and finish on June 26.
Hoffman says they tried to reduce the crossover into the other seasons as much as possible and believe they got it fairly close to the normal intermingling of seasons at the end of one going into the other. Of course this is all predicated on being able to start by January 1st and some sports may be able to go while others may yet have to be moved. For example wrestling is a high risk sport and to be able to start at the beginning of January they admit is being optimistic.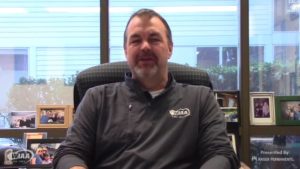 Both Hoffman and Whitmore have stated that this remains a work in progress and the one thing they could do in Tuesday's meeting was to give certainty to those that really have no shot at happening in the Fall such as Football. Hoffman said for Medium Risk Sports counties have to be in Phase 4 to compete and for the high risk sports (Football, Wrestling, Cheer, Dance and Drill) they have to be Phase 4 plus which hasn't even been determined yet.
If sports seasons begin to get pushed back beginning in January then as Whitmore said in the press conference the WIAA start scrambling. Both Whitmore and Hoffman hammered home the point that they are committed to getting kids participating in sports and activities in any way they can with safety being the guiding principal. Hoffman said the WIAA will not have a mandatory test to play but will rely on each school to follow all the protocols such as designating someone to take temperatures, ask questions and document each day all players and coaches.
Hoffman says if a player does become sick or tests positive then the whole team would be required to quarantine for 14 days and the State Department of Health would be notified and they would follow up with tracing.  
Other issues such as students transferring to another state to play a sport being allowed to play while not allowed in Washington, how the state play-offs will look, where they will be played and other things that normally included will be addressed as they need to be. 
One of the thoughts that had some or all of the Spring sports shifting to the Fall and if they couldn't be played move them back to Spring was taken off the table for several reasons. Whitmore told ESN in a follow up interview that after talking with the many AD's and Superintendent's it just doesn't look like the medium risk sports are going to get in this Fall. Whitmore said that everyone has already re-done and re-vamped schedules from last March through now and it was such a longshot of happening they decided to leave them in the Spring. 
Whitmore says there was not one committee member that wanted to say no to anything but at some point you have to be fair. He said we have football, volleyball and soccer coaches all trying to guide their kids with on-line work-outs and bringing in pods a kids 10 at a time to get something accomplished now as long as there was a chance for the season to be played this Fall. We don't want to waste their time when it just wasn't going to happen and now they can re-group, they have a new target date and can start planning for the Season #3 now. 
Hoffman said this is such a crazy circumstance we are all in right now that we have to remain focused on what we can do and that is to be honest, transparent and make decisions none of of us want to make. He said the WIAA will remain open to suggestions and ideas that go to trying to create a positive competitive opportunity for any of their members. 
We did ask if it was too late for schools to add a sport if they didn't have it for the Fall such as a Cross Country team or a Golf team. Hoffman said absolutely he'd even had a question about a heavyweight division for Cross Country, "I'd love to see a bunch of big ol' Defensive linemen turn out for Cross Country and participate in a sport they never had a chance to do before. Whitmore was a bit more pragmatic saying he'd love to see that too but it really would be up to each individual district, league and school. He said you still need coaches, you need the funds available for a sport your school has never had and so he thought it might be difficult at this point but certainly was not against it.
The Board is going to meet again next Tuesday which also will be Whitmore's final meeting as the Executive Board President, his 1-year term will be up and Sumner's District AD Tim Thomsen will take over on August 1st. Both Whitmore and Hoffman promised to continue to update information as they get it and reminded the press that they are bound by the decisions of the Governor's Office, The State Health Department and OSPI and they will follow their orders to the letter. 
We will keep you updated on any more news that comes from the WIAA as we get closer to the Fall school year.
Link to the WIAA Press Release
The Full Press Conference from the WIAA regarding the 2020-21 Sports Calendar
www.elisportsnetwork.com