Picks for 7/8 and 7/9/2020
Larry's Lucky Picks Week 3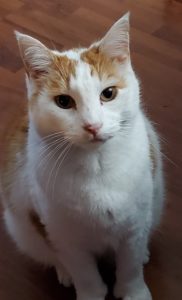 (Katlama, WA) We have reached week 3 and racing days 5 and 6. We will start seeing horses for the second time on the track after a few last week that turned around in a week. Every two weeks is going to be more of the rule as we march on in this 25th season. The good news is we have 10 races over both days and an average of almost 8 starters per race.
I have had a pretty good run at picking horses and especially those paying a good price but I have been horrible at betting. This is the challenge of horse racing it's two parts, picking the horse and then trying to figure out how to best bet it. So my account has suffered but my percents aren't bad. Let's see if I can turn this thing around now!
**Updated after Day 5. Thanks to a scratch, I ended up with the betting favorite in my Pick 5 to start my ticket who won and then I hit the other 4 for a $1,400+ score! I am now positive for the day and will see if I can keep it going on Day 6.
Larry's Season Total Bets
Total Bet: $3,642.10
Amount Collected: $4,752.45
Balance: +$1,110.35
Picks Seasonal Re-Cap:
57 Top Picks: 13 win, 8 place, 6 shows, 4 4th (23% win; 47% in the money; 54% in Superfecta)
57 2nd Picks: 10 win, 12 place, 8 show, 8 4th (18% win, 53% in the money, 67% in Superfecta)
57 3rd Picks: 8 win, 7 place, 5 show, 6 4th (14% win, 35% in the money, 46% in Superfecta
Top 3 Win: 54%
DAY 6
Race 1
5 Gordon Anthony 7-5 (SCRATCHED)
In a field of 2-year-olds only 2 have had a start and Gordon ran a solid 2nd he must be considered the fav.
6 Liberty's Finale 9-2 (2nd Place)
Trainer David Martinez can have them ready to run early let's see if Cerapio can get to the front.
1 David Nose Best 9-2 (Winner)
Martinez has a pair going in this opener so let's pick them both and see if at least one fires., Tough race!
Race 2
2 Mitch and John E 5-2 (2nd Place)
Mitch just got run down in the stretch by Omache Kid who is back in here but it looks like Mitch tired and with that race under his belt should last longer and the Kid picks up 4 pounds off his win.
4 Omache Kid 9-5 (Winner)
The kid is coming off a great effort and in his last 4 has 1 win and 3 shows so expect this hard knocker to come right back.
6 Bullet Express 6-1 (Off the Board)
Ships in from Grants Pass after an even effort like the fact he has that race in him might pay off in first run back at EmD.
3rd Race
4 Bearcreek Mountain 7-2 (Off the Board)
One of the few Belvoir horses running without Jennifer Whittaker aboard regularly and Alex Cruz hit the board with him in his opener on day 2. closed about 6 lengths in the stretch in that one to get 3rd but still 5+ lengths behind the winner. Let's see if Cruz has him closer this time.
7 Hard to Deny 3-1 (Winner)
Lightly raced 4-year-old had a couple of 4th place finishes last Fall but some time to mature and Bullet drill last out has this one maybe cranked for his debut.
3 Balius 8-5 (2nd)
The big favorite shipping in from GG has placed 5th and then 2nd in his race prior. Not sold especially for a low price but should have a good shot at hitting the board.
4th Race
7 House of Lords 3-1 (Off the Board)
This is the M-L fav in a wide open MSW with all first time starters. 30k it cost at the breeding shack and comes from the Blaine Wright barn there's a reason he is is figured to be the fav.
6 U. S. Cee Gee 7-2 (Off the Board)
This one has the most recent bullet on June 26 and gets Gary Wales will be in the picture.
8 Top Executive 4-1 (4th Place)
The 2nd of 2 from Blaine gonna guess one of them will be ready to fire.
5th Race
6 Code Charlie (Off the Board)
Think ol Chaz can break on top can he go the distance? If left alone may be tough to collar but just might need one first.
2 Violent Behavior 9-5 (3rd Place)
Shipping in from GG for Lucarelli and drops in class for his first run over the Auburn oval would be no shock.
5 Race Office 8-1 (Off the Board)
R-O appears to be in over his head but Howard B own and trains and rarely places his charges in races they can't compete. Let's see if this guy has matured over the off time and is ready to step up.
6th Race
4 Dragon Lady 7-2 (2nd Place)
The Dragon was bet well in her career debut but struggled I think she needed that cruise around the track and expect a top effort here.
6 Living Legend 9-5 (3rd Place)
Sinks in class like the Titanic and very well could be odds-on but until she shows something I won't settle for a tiny price.
8 Star Fusion 6-1 (Off the Board)
Ships in from GG and drops slightly but runs for solid connections a wake-up call is possible.
7th Race
9 Athleisure 8-1 (Off the Board)
I had this one picked opening week as she was dropping in class but she kinda dog-paddled around while a few of these finished in front including Cate's Gold winning that race. I expect a huge forward step.
1 Cate's Gold 9-2 (Off the Board)
This one woke up and was wide awake crossing the finish line first at 19-1 and nothing has changed she can again sit right behind the speed. However, the one change I don't like is she is going from post 9 to 1 and a chance to get hung up in traffic with 10 horses in this race.
10 National Browser 3-1 (Winner)
This one was 2nd to Cate's and has speed from the outside post a speed dual would not help her and if she gets hung out wide that could cost her valuable real estate.
8th Race
8 Rocket Power (Winner)
Coming off a 2nd place finish on opening day and is rounding into form nicely. Will be right there in the end but this could easily be a blanket finish so a nose bob may come into play.
5 Norski 7-2 (Off the Board)
Was bet down as the favorite but settled for 3rd behind longshot Benny the Jet and my top pick. Some improvement and Norski may make amends to those who supported him on opening day.
6 Freestone 5-1 (4th Place)
In his 2nd lifetime start and after dropping in class 'Stone popped for a win. Can he take another step forward? He just might.
9th Race
5 Perfect Blossom 8-1 (2nd Place)
P-B is 11 of 14 in the money lifetime and all starts at Emerald. 2 wins, 5 places and 4 shows gives me confidence she will be in the trifecta.
7 Guardian One 5-2 (Off the Board)
Has been running in Stakes and Allowance company and drops in for a tag. Will be formidable here but won't settle for to short of price.
3 Sunshine Emily 3-1 (Off the Board)
This lightly raced 4-year-old has only run 6 times  but has 3 wins. So far a win or off the board type 50/50 this could be a win race.
10th Race
4 I Work for Carrots 8-5 (Winner)
I hate to pick an 8-5 shot in a maiden claimer on a horse with 8 starts already but there just isn't much in this race which also worries me that a shot from out of the blue wakes up.
9 Mensch 6-1 (4th Place)
Alex Cruz takes this one over Stanley Ryder where he ran 4th in the season opener to stick with Mensch. I will follow Alex on this one.
10 Doin Double Time 20-1 (Off the Board)
I picked this one because I was told to always bet #10 in the 10th. An old superstition is good enough in this dart board race.
Larry's Picks for Wednesday 7/9
(Larry's bets are with pretend money remember look for the minimum bets that can fit any budget for example the Superfecta bet Larry made in the 1st race has a 10-cent minimum, he chose to bet $1 minimum for a total cost of $48. the 10-cent minimum would cost $4.80)
1st Race
50-cent pick 4 (All with 2-4-6 with 3-4-7 with All) $108 Result: $76.35
2nd Race
$50 W/P (2) $100 Result: $75
4th Race
20-cent Pick 7 (6-7-8 with 2-5-6 with 4-6-8 with 1-9-10 with 5-6-8 with 3-5-7 with 4-9) $97.20 Result: 0
5th Race
50-cent Pick 4 (2-5-6 with 4-6-8 with 1-3-7-9-10 with 5-6-8) $67.50 Result: 0
6th Race 
50-cent Pick 5 (4-6-8 with 1-9-10 with 5-6-8 with 3-5-7 with 4-9-10) $121.50 Result: 0
$50 W/P (4) $100 Result: $150
7th Race
50-cent Pick 4 (All with 5-6-8 with 3-5-7 with 4-5-8-10) $112.50 Result: 0
9th Race
$25 DD (3-5-7 with 4) $75 Result: 0
Larry's Total Bets: $681.70
Total Cashed: $301.35
-$380.35
__________________________________________________________________________________________________________________________________________
DAY 5
Race 1
5 Candy's Martini 5-2 4th Place
Candy just might be the lone speed in here as they stretch for the mile run. It looks like several runners want this distance  but all will need some pace to run at and if Candy is left alone he may be tough to top.
1 Remembertobreathe 6-1 Winner!
This one finished 4th just missing 3rd place by a nostil but I like him because he had the most momentum down the stretch as he was 6th 8 behind and finished 4th just a length back. If Candy is passed it look like this guy.
4 Cedar Rapids 9-2 2nd Place
I'm staying away from the favorite just because I am guessing Drizzy will be overbet so I am gonna take C-R with my 3rd choice. Amy improvement puts this guy in the mix.
Race 2
5 Stellaczar 5-2 Off the Board
A race with 7 first time starters out of 8 starters I settled on this one. I like the connections and a solid work on July 2 says this one should be ready  to fire. Post 5 is also a great spot to break from would not be a surprise.
7 Camden High 12-1 2nd Place
I am going to take the only one with a race under her belt where she ran an even 3rd place and closed late for the show placing. Would like to see her break better and could surprise.
6 Unlimiteddataplan 8-1 Off the Board
I like Cerapio new to the  jockey colony and he's off to a great start so why not toss him in here?
Race 3
4 Miss Vanjie Nation 4-1 (2nd Place)
This filly has run 3 times and has 2 2nd's and a win so has yet to miss an exacta. Front speed yet if someone goes crazy on the front can sit just off. Rider Alex Cruz off to a solid start as well. Hope I can get 4-1 on this one.
1 Full Speed Ahead 7-2 (3rd Place)
She made her debut in the 1st race of the season and led every step of the way rolling to a 2 and half length win and Wales sticks. A repeat would put her back in the winner's circle.
6 Sigrid's Gold 12-1 (Off the Board)
Why would I pick this one? Well her only win came in her 2nd race of her career after finishing 5th in her debut. She debuted on opening day and finished 5th so…if the pattern repeats she will be sitting in a win at a big price.
Race 4
1 Temple View 9-5 (Off the Board)
Temple doesn't even bother to take the claim tag off anymore as he has been claimed 6 straight times if not more. Will be on or close to the lead thinking Martinez will go from the 1 hole may never look back and very likely will head to a new barn after the race.
3 Rockandahardplace 7-2 (Winner)
Rock' is hoping for the our top pick to get hooked into a speed frenzy. Shouldn't be too far back and if the front end falls apart Rock will be rolling.
2 Guardingthemoney 5-2 (Off the Board)
I picked this one in his first start and he circled up and looked like he was going to make a big move but flattened out. Some improvement would put this one on the board.
Race 5
7 Majestic Cafe 5-2 (2nd Place)
In this Maiden claimer it is the exact opposite of the 2nd race that had just one experienced runner and 7 1st time starters, this one has just 1 firster and the other 7 have run at least once. Majestic Cafe ran an even effort in first try but I am going to follow Cerapio in this one. He also rode Derby Dreaming but chose to stick with this one so I will too.
2 Fireball Red 3-1 (3rd Place)
Looking for speed in this race and it looks like old Fireball might be on the engine. Could set his own pace and if he does will be tough to overcome.
5 Derby Dreaming 5-1 (Off the Board)
In case Cerapio made a mistake in his choice Derby is stepping up in class but a little improvement will get him on the board and maybe the top spot.
Race 6
5 Dazzling Debbi 7-5 (Scratched)
Deb has 3 career starts with 2 2nd's and a win and is a stand-out here. Gary Wales should have her on or near the lead looks very difficult to overhaul in this one.
4 Salty Little Lass 6-1 (3rd Place)
Ran on opening day with a dull effort to say the least but drops in class by almost 50%, let's see if that wakes this one up.
7 Mila Delights 10-1 (Off the Board)
A better break out of the gate and if she gets into the race earlier she could be a major factor late in the race.
Race 7
5 Pamper Me Now 4-1 (Off the Board)
Looks like a wide open affair to me so gonna try this one on top from the mighty John Parker barn. Trainer Candace does a great job at prepping her charges to be ready should get a fair price on this one and is as good as any.
6 Sway Road 8-1 (Winner)
Makes come back at lowest level and has a nice record of hitting the board would not surprise me in this one.
3 Johnny Five 7-2 (Off the Board)
Won twice and placed twice last year here on the local oval could fire at first asking.
Race 8
4 Cat's Touch 9-2 (3rd Place)
I picked him on opening day and he trailed badly and picked off some runners for a distant 4th place finish showing a little interest in the stretch. I think he is going to put it all together and look out late.
8 Doctor Bruce S 3-1 (Winner)
Bruce has run 64 times in his career and all of them right here at Emerald and has hit the board 37 times but only 8 wins compared to 17 2nd's and 12 3rd's. A must in your Exacta's, Tri's and Super's.
1 All Powered Up 15-1 (Off the Board)
This lightly raced 5-year-old has had a tune-up and could sit just behind and let's see if he makes a bid.
Race 9
5 So Lucky 6-1 (Off the Board)
This one has earned 145k over his career with 6 wins from 22 lifetime starts. Trainer Howard Belvoir knows his stock and S-L has been a jewel so expect best effort off the bench.
11 La Waun 9-2 (Winner)
Another front speed runner in a race with several but the outside post may let him relax and sit just off giving him first run turning for home.
2 Mixo 10-1 (2nd Place)
Mixo never delivered on the talent he seemed to have and always fell short. He has had a solid career but places and shows far more than wins. I won't turn my back on him and think he will be in the running late.
Race 10
2 On Your Toes 4-1 (4th Place)
Maiden Claimers and Toes dipped her toe in the water opening week and finished well behind in a 4th place finish. Now that she has that experience I think a better performance is on the way and Martinez sticks with her is a good sign.
7 San Juan Storm 3-1 (2nd Place)
This is kind of a do or die race for S-J-S as she drops to her lowest level. I am going to lean toward her waking up but if she doesn't last time I select her.
6 Maybee a Diva 9-5 (3rd Place)
You know it's a rough race when the lone 1st time starter gets odds maker Vince Bruun's 9-5 favorite status. That's enough for me.
Larry's Picks for Wednesday 7/8
(Larry's bets are with pretend money remember look for the minimum bets that can fit any budget for example the Superfecta bet Larry made in the 1st race has a 10-cent minimum, he chose to bet $1 minimum for a total cost of $48. the 10-cent minimum would cost $4.80)
1st Race
50-cent Pick 4 (1-5 with All with 1-4 with 1-2-3) $42 Results: 0
$25 Win/Place 5 $50 Results: 0
$1 Super (1-5 with 1-4-5 with All with All) $48 Result: $294.80
3rd Race
$2 Pick 3 (1-4-6 with 1-2-3 with 2-5-7) $54 Result: 0
$5 Exacta Box 1-4-6 $30 Result: 0
4th Race
20-cent Pick 7 (1-3 with 2-7 with 5 with 3-5-6 with 1-4-8 with 2-5-11 with 2-6-7) $64.80
$1 Super (1-3 with 1-2-3-6 with All with All) $72 Result: $275.60
5th Race
50-cent Pick 4 (2-5-7 with 7 with 3-5-6 with 1-3-4-6-7-8) $22.50 Result: 0
$25 Win/Place 7 $50 Result: $40
6th Race
50-cent Pick 5 (5 (scratched) we get betting fav 1 with 3-5-6 with 4-8 with 1-2-5-7-11 with 2-3-6-7) $90 Result : $1,434.50
7th Race
50-cent Pick 4 (3-5-6 with 1-4-8 with 1-2-5-7-11 with 2-3-6-7) $90 Result: $447.20
$25 Win/Place 5 $50 Result: 0
8th Race
30-cent Super (4-8 with 1-4-8 with All with All) $67.20 Result: 0
$50 WPS 4 $150 Result: $40
Race 9
$5 DD (5,11 with All) $70 Result: $185
$50 win 5 $50 Result: 0
$1 Tri (2-5-11 with 2-5-11 with All) $54 Result: $97.50
Race 10
$2 Super (2-6-7 with 2-6-7 with All with All) $60 Result: 0
$3 Exacta Key (2-6-7 with All) $54 Result: 0
Larry's Total Bets: $960.50
Total Cashed: $2,879.40
www.elisportsnetwork.com