7/3/2020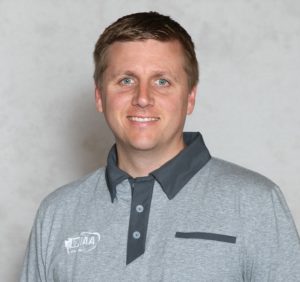 (Renton, WA) WIAA Assistant Executive Director Andy Barnes talked with ESN Friday morning for an interview segment set to air on the "Eli's High School Report" show on the ESN/NFHS Network on Tuesday, July 7 about football. The subject of how football could take place this Fall was front and center and Barnes emphasized that there is no approval as of yet for football to be played this Fall by the State Health Department.
The question was what guidelines will remain for football this Fall if we can get to phase 4 of the Governor's re-opening plan? Barnes answered by saying Football and other sports deemed high risk are not included in phase 4 at this time. He said the WIAA continues to work with the Department of Health, the Governor's Office and the State Superintendent's office on how football could be played but conditions will have to improve.
Barnes says the guidelines recently released outline the sports that can be played under phase 4 and what and how coaches can work with kids in phase 3 and phase 2. Barnes says "it is really important for everyone to understand that even in phase 4 it is not throwing all the doors open there are still guidelines in place to allow competitions to occur." Right now the high risk sports (football, cheer and dance, wrestling) are not included but Barnes says he believes if conditions improve then we will see an amended or modified phase 4 or even a phase 5 that would allow competition in the high risk sports.
Barnes understands the frustration of not knowing at this point but looks at it as an opportunity. He says as long as we are not told "no" then we have a chance to play. Barnes says he highly encourages everyone to be on the same page and make sure to do everything you can to help make the case and it is pretty simple, we need the conditions to get better and be improving.
Barnes hopes this will serve as motivation to players, coaches and parents to follow the health department guidelines to slow the spread of Covid 19. He points out that it wasn't long ago, like 10 days, that things were looking good and it seemed we were on the right track. But then Yakima flared up and then the Puget Sound area again and other spots around the state and looking across the country you can see how quickly the virus re-ignited. We have time to turn this back around and get to that place we need to be to compete, Barnes said.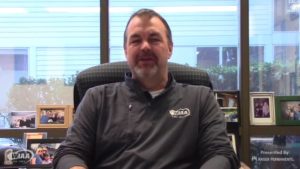 In another interview ESN talked with WIAA Executive Director Mick Hoffman who said "it's time to check your opinions, beliefs and politics at the door and focus on slowing this thing down. Not only for athletics but simply to get kids back to school." Hoffman says this is about turning the spread of the virus around and not about lobbying State officials to change their guidelines, we are working with them on a weekly basis and they are telling us what we need to do.
It's pretty simple, if we don't turn the spread of the virus around then playing sports this Fall becomes very difficult.  And the only way we know right now to slow the spread and turn it around is by wearing masks, social distancing, washing hands and avoiding large groups. Hoffman added that if we cannot reach the threshold with some kind of plan that allows students to return to schools then it is hard to see how State officials will allow sports if kids can't even be in class.
Both Barnes and Hoffman have stated that the WIAA is committed to getting kids back to competing or participating in athletics and activities in whatever form is allowed and no idea, no matter how out of the box is off the table. The next benchmark date is July 21 when the WIAA Executive board meets and will discuss the current situation and they hope to have a plan announced for the Fall. Hoffman says even if they do, nothing is set in stone and changes will still likely be made after July 21 but it would be the first step in trying to formulate a final plan going into the Fall. "It's pretty much hurry up and wait," Hoffman said.
Both Barnes and Hoffman understand that many might have been under the wrong assumption that phase 4 meant football would be played but the documents they have released have never indicated football was included at this time. They hope this will encourage people to do even more to work toward the common goal of being able to play this Fall and are asking everyone to help them make their case to State officials as they work through guidelines that can create a safe environment and allow games to be played, it is going to take a total team effort.
Barnes' interview will air at Noon on Tuesday, July 7 on the ESN/NFHS subscription Video channel and will be available on-demand following the airing. Here is a link to the last Fall sports update interview we did with Mick Hoffman, it is on our non-subscription You-Tube channel.
Link to WIAA Guidelines to Return to Play
www.elisportsnetwork.com