7/1 & 7/2/2020
Larry's Lucky Picks!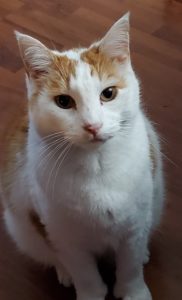 (Katlama, WA) Hey everyone! Wow what an awesome opening week, as good as it could be so again tip of the Hat to the whole Emerald Downs family from Groom to Jockey to trainer, owners, the administration and the Muckleshoot Tribal council. Stay vigilent!! Do not let 19 invade your space you really are important to many people now that you run not only in the industry but to the many of us who need to keep our minds busy. 
I will have a follow-up on my betting hi-jinx from last week after hopefully I bounce back. I will just say this is what makes horse racing so challenging and fun it's not enough to pick winners then you have to figure out how to best maximize your return or do what I did and blow it altogether! I'm rare-in' to go tho so lt's get to my day 3 picks.
Larry's Season Total Bets
Total Bet: $1,999.90
Amount Collected: $1571.70
Balance: -$428.20
Picks Seasonal Re-Cap:
39 Top Picks: 11 win, 3 place, 5 shows, 2 4th (28% win; 49% in the money; 54% in Superfecta)
37 2nd Picks: 4 win, 8 place, 3 show, 7 4th (11% win, 41% in the money, 59% in Superfecta)
37 3rd Picks: 6 win, 4 place, 4 show, 4 4th (16% win, 38% in the money, 49% in Superfecta
Top 3 Win: 54%

Day 4
Race 1
4 Always Working 7-5 (Winner)
Hate to have to settle for the heavy favorite which will likely be odds-on but A-W ran on opening day and just missed. There isn't much speed signed on here and he could have the front end to himself but if someone steps on the gas this one can lay just off as well looks tough to beat.
5 Bleu Musket 9-2 (4th Place)
Bleu gets his first career start as a 4-year-old for a trainer who doesn't avoid running them early unless need be so you can have confidence whatever the reason was for the delay, he should be ready to fire.
2 Heavenly Pursuit 6-1 (Off the Board)
Last seen at GG in February where he had a couple of dull efforts let's see if the dirt and a change of scenery wakes this one up.
Race 2 
6 Oldtimers Vision 3-1 (Off the Board)
This Oldtimer has 14 career wins and was knocking on the door at Turf Paradise. Choice in a toss-up.
5 Check and Raise 9-5 (4th Place)
The favorite in this one is similar to out top choice coming in from Phoenix and looks like will be right there.
4 West Coast Indy 9-2 (2nd Place)
Has a win over this surface and if a speed dual emerges W-C-I may be rolling late.
Race 3
5 Somethin'bout Iris 4-1 (2nd Place)
Iris has 6 lifetime starts and has never missed a Superfecta. She has 1 win 2 places, 2 shows and 1 4th. Expect her to be in the mix and if she is close to 4-1 that is a steal.
2 Coastal Tulips 5-2 (Winner)
Another one with 6 starts and never out of the Super with a win, 1 place, 2 show and 2 4th place finishes. I'll take the value with my top pick over this one.
6 Fortune in Silk 9-2 (3rd Place)
A typical hard trier from the Cooper barn and is re-united with Gary Wales who rode her one and guided her to her lone win.
Race 4
3 Jacana 7-2 (3rd Place)
The connections with this first time starter just scored on Wednesday with a first time starter at 15-1, of course I had it in my top 3 picks slo let's play the Oak Crest Farm right back for another win.
7 Four Score 9-2 (4th Place)
Here's another set of connections who won on Wednesday and looking for their 2nd win of week 2. Four Score can stay close and if he finds a little kick could be tough late.
5 Known Value 4-1 (Winner)
Fired in her career debut to finish 2nd and came back to run 2nd again before falling well short in a Stake and then was turned out. Would not surprise me in this one.
Race 5
6 Cat's Champ (Off the Board)
Looks like  a speed dual could certainly develop and Cat's could sit just off and then pounce at the top of the stretch to run them down late.
3 Last One Standing 2-1 (Winner)
If a front end battle comes to fruition "Last" looks to have the better chance of staying close and saving a little for the stretch.
5 Dustin's Passion 8-1 (3rd Place)
The 10-year-old has 47 lifetime starts with 5 wins, 7 places and 19 shows including 5 in a row to finish last season. A MUST in your Tri's and Super's.
Race 6
6 You Go Girl 3-1 (4th Place)
Before the dull effort in the Gottstein "Girl" had placed twice in the Shinpoch and Juvenile if ready off the bench seems ready for the diploma.
5 She Owns the Paynt 9-2 (2nd Place)
From the tough Lucarelli barn and after a pair of yawn efforts at GG on the synthetic maybe real dirt is what this one wants. Luke drops her a tad too loo for the weake-up call here.
7 Fly Away 7-2 (Off the Board)
First timer for the Blaine Wright barn could prove to be a star in her first start, I must include.
7th Race
8 Gazing 6-1 (3rd Place)
I see another scramble for the early lead and I see this sitting about 3-4 lengths back and as the front speed collapses this one rolls over the top for the win. She also hasn't been away as long as most of these as she was running in March in Phoenix.
9 Perfect Promise 12-1 (Off the Board)
This is a hunch, this is the kind of race the crafty veteran Juan Gutierrez stuns people with but I won't be fooled. P-P ships in from SCal jut might steal this one.
6 Frisky Fox 8-1 (Off the Board)
I just think this race is wide open so why not chase prices and this one may be the speed of the speed.
8th Race
5 My Grandpa 4-1 (3rd Place)
Gramps finished off his year with 3 straight Stakes races and finished 1st, 2nd an 3rd and then took the winter off. I think the favorites have issues like "not winning". Between Hollywood Heat (8-5) and Elliott Bay (9-5) they have 1 win between the 2 of them (Heat). I will take my swing here with Grandpa.
2 Muncey 10-1 (2nd Place)
This one started last week but lost the rider out of the gate so I am going to dismiss that one and the lightly raced 3-year-old Colt runs for the impressive Rising Star Stables and trained by Hall of Famer Howard Belvoir. He won the Lads last year an effort like puts him in the mix.
1 Elliott Bay 9-5 (Winner)
Of the 2 fav's I like this one best but he does not show a win on his past performance so it has been at least 10 races since he crossed the line first.
9th Race
3 Rough Ride 7-2 (Winner)
Led to the quarter pole on opening day before tiring and got some wind his lungs but is 8 days enough? I think so because Jen W aboard knew he was short on opening day and did not push him when she knew he was empty. I think he lasts this time.
9 Magic Mahogany 8-1 (3rd Place)
After a couple of even efforts hitting the board M-M threw a clunker and trainer Jorge Rosales said time for a break. Just think this one might have his best race yet.
5 Second Nature Spy 10-1 (Off the Board)
Taking a chance on a first timer with good human connections. It should never be a surprise to see the shiny yellow silks with the big J-P on the back end up in the winner's circle.
Larry's Bets
(Larry's Bets are for entertainment only, be sure to look for minimum bets such as the 10-cent Superfecta and the traditional $2 win, place and show.)
1st Race $1 Pick 4 (4 with All with 2-5  with All ) $84 Return :$124.70
1st Race $5 Superfecta (4 with 3-5 with 3-5-6 with All) $60 Return: $221

2nd Race $50 Show Parlay (6) with 4th Race (7) with 7th Race (8) with 8th Race (5) $50 Return: 0
3rd Race $2 Superfecta (2-5 with 2-3-5-6 with All with All) $72 Return: $132.60
4th Race $1 Pick 4 (3-7 with 1-2-3-6 with 5-6 with 1-2-4-5-6-8) $96 Return: 0
5th Race $25 WPS 6 $75 Return: 0
6th Race 50-cent Pick 4 (5-6-7 with 2-4-5-6-8 with 5 with All) $67.50 Return: 0
6th Race $1 Pick 3 (All with 8 with 5)  (6 with All with 5)  (6 with 8 with All)  (All with All with 5) $105 Return: 0
8th Race $5 DD (5 with All) $45 Return: 0
9th Race 10-cent Superfecta (3-9 with All with All with All) $67.20 Return: $342.90
Total Bets: $722.00
Amount Collected: $821.20 (+$99.20)
Season Total Balance: -$428.20
_____________________________________________________________________________________________________________________________________
Day 3
Race 1
1 Doubleshotofheaven 5-2 (Winner)
This race is screaming for front speed this one's only win came on the front end and being in the 1 hole maybe Whittaker will hit the gas pedal out of the gate and if no one goes she may be tough to run down.
3 Veraaj 10-1 (Off the Board)
This one is the only one who ran last week and finished up the track in 7th in a dull effort. But her only win was also on the front and with the debutg under her belt let's see if she wakes up here.
4 Excessive Belief 8-5 (3rd Place)
Not sure any of these should be 8-5 but her pilot Gary Wales won both 1st races last week and he will be shooting for 3 in a row. Can sit behind any speed and can push it if need be.
Race 2
5 Battle Point Red 2-1 (3rd Place)
B-P-R comes out for one of only 2 barns who found the winner's circle last week more than once and Bonnie Jenne has a long history of sending out horses ready to go. This one can sit close should be tough down the lane.
4 Preachinatdinner 5-1 (Off the Board)
This one comes from an unfamiliar barn I am guessing a smaller barn as they come in from Grants Pass but has finished 2nd 3 times and won once out of 5 starts so Preach like to hit the board let's see where he fits in here at Emerald.
2 Missed the Boat 9-5 (Winner!)
Ships in from GG for tough Dan Markle barn and takes a big drop in class may wake him up here.
Race 3
7 Timber Jenny 7-2 (Off the Board)
In this throw a dart and hope race all are making their first start so I will go with the only one with a bullet. Plus getting an outside post if she can break well should have a good chance to go 1-1.
3 Managingbrianna 8-1 (Winner)
Comes out for the all-time leading trainer and defending champion Frank Lucarelli who also has the early lead with 3 wins from last week. So why not at 8-1?
8 Uncommonblessing 10-1 (Off the Board)
Trainer Vince Gibson sends out 2 in this one I will take this one because she's on the outside and looking for a price.
Race 4
6 Royal Aspirations 10-1 (3rd Place)
This one has been disappointing as he ships in from SoCal. Just 2 races ago he was an odds on fav at Los AL and has 5 starts at Santa Anita. Gonna take a chance he wakes up here in Auburn.
4 Kind of Gallant 9-5 (Off the Board)
Out of the Lucarelli barn and has just been missing at Golden Gate expect a low return but would not be a surprise.
1 Reno Roy 12-1 (Off the Board)
Veteran Trainer Roy Lumm sends this one out and comes off a rough start when last seen last Fall but if you look Roy didn't like the distance and prior to that had been knocking on the door with 2 2nd's a 3rd and a 4th. Let's see how he does off the bench.
Race 5
10 Wahasha 4-1 (Off the Board)
Another 2-year-old race with all 1st time starters many times I look for the human connections but this race is filled with those too, so I will shake the dice on Blaine Wright's first timer.
6 Mamma Ramma 3-1 (2nd Place)
Michael Puhich sends out this firster would not be a shock if big Mike has her ready to roll.
5 Kactus Kate 8-1 (Winner)
Comes out for the Track's only Vice President and solid trainer let's see what Kate can do.
Race 6
2 Coilette 9-5 (Winner)
Shipping in from the Great Race Place and retains maybe my early favorite new Jock Cerapio. Cuts back in distance expect her to be on or near the lead. She also hits the top 3 80% of the time with an 8 of 10 record.
4 Emma's A Beast 5-2 (Off the Board)
Emma likely will sit behind the front runners but if no one presses the pace may be chasing the top choice in a merry-go-round race.
3 Pin Up Lady 5-1 (Scratched)
7th Race
5 Harbors Rule 6-1 (Off the Board)
Trainer Chris Stenslie has 3 entries in this race one at 7-2, 6-1 and 15-1 and I landed in the middle this one. The connections thought enough of this one to enter him in 4 straight Stakes races last year after just one MSW start. Drops back to MSW think that optimism last year pays off here.
10 Time 'n Time Again 3-1 (2nd Place)
Clearly the negatives are he is now a 4-year-old, will carry 4 more pounds and in 13 starts is still looking for his 1st win. But he has more than  40k in earnings 24k more than the next earner, has also been in several Stakes races so today just might be graduation day.
3 Mosquito Fleet 10-1 (4th Place)
Gonna take a swat at this one ran twice last year and then turned out but showed some early speed. Let's see if he can get the lead and if left alone may go start to finish.
8th Race
3 Golden Cowboy 6-5 (Off the Board)
This is a tough race all of them have finished 2nd and 3rd way more than  getting to the winner's circle with that I am gonna go with Cowboy who was last seen in Phoenix 2nd of 2 starters for Lucarelli in this field of 6.
4 JimJimmyJames 5-1 (Scratched)
6 Only the High Road 4-1 (3rd Place)
The senior citizen of this race has 36 lifetime starts and loves to hit the board with 22 top 3 finishes but only 2 wins. Does have 13 place finishes so a must for your exaxcta, tri's and supers.
9th Race
6 Windy Point 3-1 (Winner)
In a race filled with runners that could all fire I settled on this one. When last seen  in the Gottstein she ran last in a field of 12 but her 4 other starts prior she had 2 wins and 2 2nds including place finishes in the Angie C and Barbara Shinpoch and winning the Washington Cup Juvenile fillies. If she returns to the form before the Gottstein she will be tough.
4 Suddenly Awesome 4-1 (4th Place)
Come out for the Cooper's so you know this is a solid one and has faced the best just think she can hang close and get in the mix. To me a must in the exotics.
2 OK So Far 12-1 (3rd Place)
Going to take a shot here on a 2-time starter, she got her maiden win and then ran a 5th. This one could use a brisk pace up front to run at, might need more distance but if the front end collapses OK may run the down.
10th Race
2 Pushin Buttons 6-1 (Off the Board)
This one ran just twice last year in her only starts and ran an even 4th in both. Been off since and if the year of maturing and any improvement will make this one tough.
4 Stand in Your Love 5-2 (2nd Place)
The slight M-L favorite and has 5 races under her belt with 2 places and 2 shows so has been close question is can she close the deal?
5 I C Fire 5-1 (4th Place)
This one races for a smaller barn but Sam Dronen picked up a win opening week and ships this one in from GG with a couple of solid efforts. I would not be surprised if Sam gets his 2nd win.
Larry's Bets
(Larry's Bets are for entertainment only, be sure to look for minimum bets such as the 10-cent Superfecta and the traditional $2 win, place and show.)
1st Race $1 Pick 4 (1-3-4 with  5-4-2 with 7-3-8 with 6-4-1) $81
1st Race $1 Superfecta (1 with All with All with All) $60 Return: $53.40
2nd Race $1 Superfecta (5 with 2,4 with All with All) $48 Return: 0
4th Race $25 WS on 6 $50 Return: $45
5th Race 50-cent Pick 4 (10-6-5 with 2-4-3 with 5-10-3 with 3-6) $27
5th Race $2 Exacta Box (5-6-10) $12 Return $161.60
6th Race 50-cent Pick 5 (2 with 5,10 with 3 with All with All) $63
7th Race 50-cent Pick 4 (5-10-3 with 3-6 with 6-4-2 with 2-4-5) $27
8th Race $2 Pick 3 (3 with 6 with All) $18
9th Race $1 Superfecta (6 with 2-4 with All with All) $40
9th Race $50 win 6 $50 Return: $135
10th Race 50-cent Superfecta (2-4-5 with 2-4-5 with 2-3-4-5-6-8 with All) $84
$25 W-P-S 2 $75
Total Bets: $635
Amount Collected: $395
Season Total Balance: -$527.40
www.elisportsnetwork.com