6/9/2020 (Updated with link to story on Dillon)
Dillon Garnes was a Senior at Mt Si High School and he is the second tragic and shocking death of a student we have to report in less than a week. On Tuesday, June 2 Tyrenn Smith from Kentwood was killed in a car accident and his story is already posted. Dillon was getting set to graduate in a few days when he simply went to sleep on Sunday night and did not wake up. It is being reported as possible an undiagnosed heart condition. Our friend Rhett Workman from the Snoqualmie Valley Sports Journal reported the story and you can read more here.
Updated 6/11/2020
We thank Rhett for linking this beautiful story about Dillon by Danna McCall in the Living Snoqualmie. This is a touching story and thank you for sharing and allowing the many of us who weren't blessed to know Dillon to get to know him at least a little bit. Here is the link to Danna's story.
Our condolences to his parents and family we can not imagine your sorrow and hurt we hope you can take solace in knowing what an amazing son you have.
Carl Lambert
Carl Lambert put the headsets on for 40 years and witnessed thousands of football and basketball games while describing the events happening on the court or field of play so those who could not be at the game could listen along to follow their team. Lambert and his long time broadcast partner Ron Crowe were regulars in Puyallup, Sumner and the Tacoma area.
Carl Lambert was 86 when he passed away on February 23rd and the family held services in March. Read more about Carl Lambert here.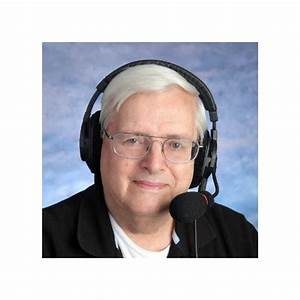 www.elisportsnetwork.com