6/2/2020
(Tacoma, WA) Lincoln Head Football Coach Masaki Matsumoto announced this morning that the Entiat Tigers are the Champions of the Washington State Football Helmet Challenge. We had a chance to talk with Coach Matsumoto on Monday for an interview on our new podcast "Eli's High School Report" that airs on the ESN/NFHS Sports Network. The show ran today at noon and can be found in the on-demand section of our ESN/NFHS page. The podcast is on our subscription based network. We have attached our interview with Coach Matsumoto at the bottom of this page on the 8 minutes of the interview we talked about the Helmet Challenge.
Matsumoto says one of the organizers of the National Helmet Challenge reached out to him asking if he would run the contest in Washington State and after some prodding was talked into it. After giving it some thought Coach thought it would be a great activity for a little competition during this weird time with the Corona virus. So he went to work inviting other coaches to participate and wasn't sure how it was going to be received.
He said it was slow at first but then a couple of larger programs jumped in like Camas, Puyallup and Woodinville it really kicked up the participation and finished with a 96 team bracket. The State contest would eventually name a Champion who will then go on to represent the State in the National contest. Matsumoto says the contests were a 24-hour voting period for supporters to vote for their favorite.
The Final 4 came down to 4A powerhouse Camas, 3A heavyweights Lincoln and Hudson's Bay and then little 1B school Entiat from over near Chelan. Matsumoto says Entiat had not even heard of the contest and only became aware of the contest after a suggestion came from Ryland Spencer. Ryland is a well known football afficionado and spends every football season driving around the state watching High School games.
Matsumoto says ever since then the Entiat Tigers went on a run and could not be stopped and beat Hudson's Bay in the finals. Coach says he wasn't sure how popular the voting would be but quickly saw that most match-ups were hitting 500-600 votes and then finishing with more than 1,200 votes at times. He says he was happy to have done it but can't wait to put those helmets to use back on the field.
In the meantime he encourages everyone in the Washington to support Head Coach Brian Bailey and the Tigers and to be to vote when their National match-ups begin. ESN looked for more information on the National contest but this seemed to be a rather organic contest that simply grew and all we could find is their official twitter feed which is linked here.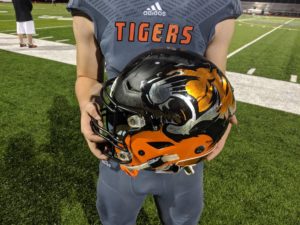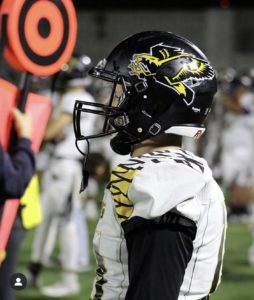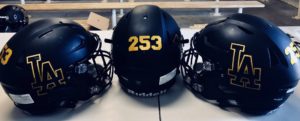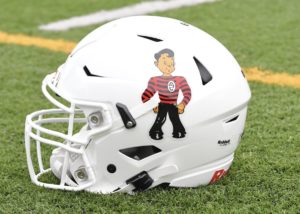 Coach Matsumoto on Eli's High School Report
www.elisportsnetwork.com