5/28/2020
(Centralia, WA) The Headline on the Centralia Chronicle's newspaper was a gut punch to Centralia High School's athletes, "Centralia School District cuts all Sports". The story by Celene Fitzgerald was later corrected to make clear the School Board has not yet voted on the final cuts but due to a levy failure this past February and then not being able to run another election in April due to the shutdown the District has to prepare for about a 12-million dollar shortfall. This has put Athletics on the cutting board with several other programs and a reduction in staff. Fitzgerald's story is here. 
In the story the School Board did leave open the possibility of a reduced sports program but first their entire focus is on getting the levy passed now set for August 4. ESN talked with 3 different sources from Centralia athletics who spoke to us anonymously saying they were told that all communication about the boards action were to go through their District Communications spokesperson Ed Peterson. We contacted Peterson but have not yet heard back. We also talked with a source close to the School Board.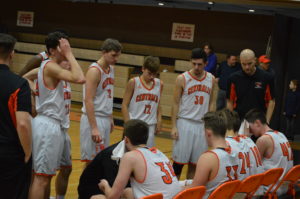 That source told ESN they were disappointed to see the headline and reporting that sports was being cut without the total context. They did appreciate the correction that this was not voted on nor passed in this meeting but rather the budget was presented with the cuts in place to accommodate the 12-million dollar budget gap. Our source says that cutting all sports will be voted on and passed by the board in July.
However, the source says everyone has to remember that athletics are funded 100% by Levy dollars and not general fund revenue from the State. Further the District is required by law to present their on-going 4-year budget prior to July 10th every year. The District has no choice but to include the cuts to athletics along with many other cuts that are funded with levy dollars.
Our source says of course they don't want to cut athletics or any programs but have no choice in when they must approve the budget. If the levy passes on August 4 then many things will be re-instated but even with the levy passage don't expect everything to be back to normal. The source says they still don't know many things like what the State revenue and Federal dollars will look like next year. They don't even know if or which sports will be available for kids in the Fall.
Prior to Wednesday's Board meeting there was plenty of talk making the rounds that Centralia would only offer Varsity sports and that Coaches were volunteering to coach for free. When ESN reached out to talk to our athletic sources we were told they knew there were going to be massive cuts across the board and that they expected their programs would be receiving little if any funding whatsoever.
We were told the Coaches got together and that virtually all coaches were on board with not getting paid and presented a plan to the administration to save at least Varsity level sports with volunteer coaches and possibly volunteers to take tickets, keep score and run the clock or whatever else needed to be staffed. We were told there was a proposal sent to the administration outlining the reduced sports plan with volunteers.
Our source with the school board told us they did receive some plan but have not had much time to review it and see what it all entailed. The board members only became aware of the proposal from the Coaches a few days ago. The source says they appreciate the out of the box thinking but they must thoroughly vet the idea. There could be issues with equity, Title 9 and other legalities that have not been reviewed yet. Our source says there is no doubt the Board is in favor of offering as many opportunities to all students as possible but they just aren't there yet with this plan.
Sources from both sides agreed that they hope the message on what the levy revenue does and what it pays for becomes clear. They believe there was plenty of misinformation that was spread in the community over the levy in February which failed with 69% voting no. This from a community that recently passed a 70-million dollar bond issue to build two new elementary schools and a top to bottom remodeling of Centralia High School.
Our school board source also pointed out that it is not meant to be an excuse but it is a reality that 3 of the 5 board members are new as of January of this year and they will have a new Superintendent  beginning on July 1. Dr Lisa Grant will take over the reins coming in from the Mossyrock school district. So there have been a lot of changes to District leadership in a short amount of time and the new members are having to get caught up in a hurry and a July 10 deadline to present their budget with the current revenue they have.
One issue both sides are concerned with is a mass exodus of students whether its athletes looking to get to play somewhere or students transferring to other schools for academic programs that had been funded levy revenue.
From the sports angle we talked with WIAA Assistant Executive Director BJ Kuntz who oversees transfers on what kids at Centralia can do if they want to play sports but they are cut or not being offered?
Kuntz says the transfer rules are quite clear and that students and families do have choices they can make if they so choose. First, Kuntz says unlike a District with multiple High Schools like a Public or Private High School, Centralia is the only High School in their District. This would not allow students to attend Centralia High School but participate at another school under the "our school doesn't offer this sport" rule, which allows for instance an athlete to play football at the public High School even though they may go to a Private school that does not offer the sport.
Kuntz says the choices are to move to another District and then the Student is eligible immediately. So a Centralia family could buy a home or rent a home in a new school district and their kid is eligible to play but this requires the entire family to move. Another choice for underclass students would be to switch schools and then have to play JV or C team only for a year and then be eligible for Varsity.
Kuntz says there is also a hardship appeals process but quickly adds this process is not for a situation like this. She says it is more for a situation where maybe a family issue has forced a student to move and if the appeals board agrees can gain varsity eligibility immediately. But the short answer for those student/athletes that stay at Centralia and if sports are cut then they simply don't have any way to participate.
Centralia Athletics are certainly in a tough spot and there is no doubt that the school board will vote to cut all athletics to make the July 10 deadline required by law. All of the people we talked with including those involved in Athletics and those with the school board remain hopeful that first the levy will pass on August 4 and second if it fails that they can still come up with some kind of way to offer a sports and activities at Centralia. Both sides urged and encouraged those in favor of sports to get out and spread the word about the August 4 election day that really is the key to getting sports back at Centralia.
www.elisportsnetwork.com