3/16/20
***Story Updated with comments from District 4 Director Tim Graham see bottom of story.
(Renton, WA) The WIAA has yet to scrap the Spring sports Championships slated to begin with Golf on May 27 and the rest on May 28, 29 and 30 but the timeline is exceptionally tight. With schools out through April 24th and the earliest students back in class April 27th that puts the WIAA in a all or nothing situation.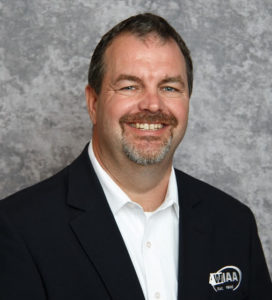 WIAA Executive Director Mick Hoffman tells ESN that if students are back in class on the 27th they can start playing games that week. Hoffman says the Districts could then come up with their own district format to qualify teams to state. They may for example only get one league game in against each other league opponent but then maybe expand the District format to include more teams.
Hoffman says the WIAA only hands out the allocations to each district or the number of teams or participants that qualify for the state competitions. Districts can literally decide which teams qualify anyway they want from direct play-offs to drawing names out of a hat.
Hoffman says if they can not get back to competing the week of April 27th he doesn't think the season can be saved. There just isn't enough time as they are backed up to the last possible weekend they can hold the tournaments. Any later and they run into Graduation ceremonies plus many of the facilities are booked with other tournaments or events.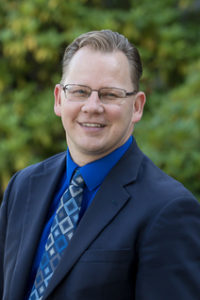 So just what are the chances of getting in any Spring sports? ESN talked with the State Superintendent of Public Instruction Chris Reykdal who said he believes there is a very small chance of the spring sports season being salvaged. Reykdal says the decision really is out of his hands now and is in the Governor's office. But he thinks it's a longshot at best but as a big sports fan is holding out hope.
Reykdal encourages student-athletes to remain in shape and ready to go and to listen to their school officials and coaches while staying up on any school work they may have as well. Reykdal says the better prepared and more ready students can be the faster they can get into competition if the opportunity arises.
Reykdal says he does not think Governor Inslee will go back to a county by county approach even if there are far fewer cases of the Corona Virus or even no cases at all in an area he believes the Governor will only operate from a statewide perspective.
Hoffman says the WIAA has relaxed the practice rules as much as possible and if they know school will be opening on the 27th that schools and teams could begin practicing before the 27th. Hoffman also says if the Championships have to be cancelled but students are back in class say by mid May that schools would be allowed to play games if they wanted to all the way through mid-June or as long as they are in session and they have an opponent but they simply would not be able to hold the State Tournaments.
Both Hoffman and Reykdal urge kids and parents to follow the advice of the health officials, keep your distance and wash your hands regularly and just hope this crisis passes sooner than later. They also urge parents to contact your district for information on food programs and for younger children childcare. For more information you can check out the OSPI or WIAA websites.
***Updated on 3/17/20

Since we posted this story we have been able to catch up with District 4 Director Tim Graham who gave us a more hopeful possibility at Spring sports. First, Graham says if we can get back to class on the 27th like both Mick and the State Supt stated we will be playing as soon as possible and will get in enough games to hold District Tournaments. Both the league schedules and District format have been modified and ready to go at least in District 4. District 4 includes the GSHL 4A, 3A and 2A, the Evco 2A and 1A the Trico 1A, the Central and Pacific 2b and the Columbia Valley and Coastal 1B leagues.
Graham says if they are not allowed back until a week later in May or 2 weeks they have contingency plans for all of those scenarios. He also believes the WIAA may re-think the dates of Championships. Graham says yes right now there are graduations and facility issues with moving the Tournament dates but adds quickly that we don't know if those graduation dates will hold. What if schools add 2 or 3 weeks to make up for lost time? And there are plenty of school facilities that the Tournaments could be switched too and as nice as it is to play in Yakima County Stadium for example for 2A and 1A baseball he doubts if it had to be played at Ridgefield's new comnplex or at Tumwater High School anyone would complain he says it's about playing not where we end up playing.
Graham is appreciative of Hoffman and the WIAA already moving to exempt or make it easier to fulfill practice requirements to get kids eligible as quickly as possible so they can begin playing games or competing in events like track meets as soon as possible. Graham says they will follow the orders of the State regardless of what they are, he says if next week they allow us to practice with no more than 10 athletes at a time and outdoors then we will start doing that in shifts or other accomodations to follow the rule but right now coaches can not have any physical communication with their players but have communicated with their players through social mnedia or e-mail on how to stay in shape, what to do for example if you are a pitcher. Things you can do at home with a sibling or parent.
Graham says the least District 4 would do if it simply was impossible to get State Tournaments in but they were in session would be to figure out some kind of District Tournament and added that if they were able to get in State that they still may run modified District or post season tournaments for the teams who don't qualify for State. Graham says he can only talk for District 4 and the plans they have made but he said he would be surprised if the other 8 districts haven't made similar plans or adjustments for when they can get back to competing.
The first hurdle is getting kids back in class when it is safe to do so. After that then let the games begin in one form or another. Graham, Hoffman and Reykdal all say these are unchartered waters but they are all planning for each potential scenario and all hope it means some kind of Spring sports season.
www.elisportsnetwork.com