6/4/19
(Centralia, WA) The Eli Sports Network is growing fast and we are looking to continue to fill an ever widening gap in the coverage of High School sports. To meet that challenge we need people to help us achieve our goals so we are excited to announce the addition of 2 key new additions to the Eli family.
Web page Content Director: Dan Trujillo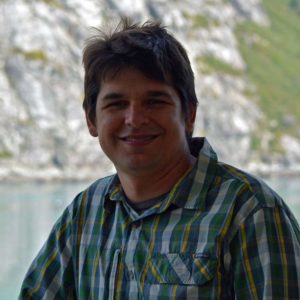 This past year Eli Sports Network has exploded into the video world of broadcasting. Our growth was so fast and large that other area's of our product suffered with the biggest hit coming to our on-line website coverage. You may have noticed a big decline in our stories, features and pictures this past season. We noticed too! We are going to fill that gap with a more than capable body but a guy who knows Washington State High School sports and has covered and won awards for his work from the Southwest corner of the state, Dan Trujillo.
We have just come into an agreement to bring Dan in as the new Eli Sports web-page Content Director. Dan will be looking to add more coverage of the games we cover, more coverage of leagues and districts all the way to the State Tournaments. We will be adding additional features still to be announced that Dan will oversee.
Dan is from Oakland, California but his family moved to Vancouver and he was a 1998 graduate from Evergreen High School. He got an English degree from Washington State University and went into the reporting business. He began working the sports desk in 1999 with The Columbian. He then went on to work for 12+ years at the Camas-Washougal Post-Record and then a recent short time with The Reflector in Battle Ground. Dan and his wife Marlena will continue to live in Clark County but he will be over-seeing our coverage in all of Western and Central Washington.
We are excited to add someone like Dan to our growing company and know he will take on the challenge he now has in front of him and run with it. Please know we have given Dan the reins and he literally will have the authority to write and cover anything he deems worthy of getting attention. Dan will also be getting geared up to jump on our broadcast crews and likely have his own stream focused on schools from Mark Morris to Washougal which will add a ton of new broadcasts to our ever growing number of live broadcasts. If you have story tips you can reach Dan at dantyouresn@gmail.com. We know he would love to hear tips on amazing kids doing amazing things both on and off the field.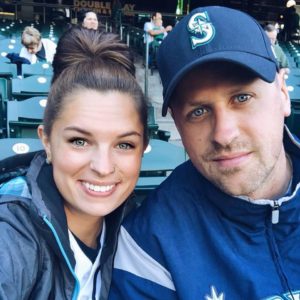 Director of Sales: Brandon Buss
The Eli Sports Network's live streaming broadcasts are accessible through a subscription to our page on the NFHS Network. This does give us some revenue but it is far short of what we need to continue to expand and add some additional full time team members. So advertising is a must, in fact to reach our lofty goals advertising is going to have to be at a minimum 70% of our total income outside of the revenue we get from subscriptions. Please understand out of the $10 for the monthly subscription we get only 37.5% or $3.75 per subscription. This again has grown into a nice piece to our revenue generation but now with the number of viewers we are getting it is time to step up our advertising.
We are fortunate to re-connect with one of the original founders of Eli Sports in Brandon Buss. Brandon jumped in with us back in 2011 but is young family now 3 kids with his wife Kaeli demanded something more stable and moved on to other ventures. Our paths crossed and Brandon found himself in a time he could take on these duties and we're so excited to have him back. Brandon's background has been in radio broadcasting, sales, and photography. He was most recently the finance director at one of the Titus-Will car lots.
Brandon has a passion for High School sports and sports in general and sales. Brandon loves the competitive nature of the sales industry and no doubt will be setting the bar high as we look to bring on more and more sales staff. Brandon's focus will be on our product development otherwise know as sales packages and trying to streamline our presentations. We know businesses are busy and a simplified and easy to read and understand proposals are essential.
We encourage anyone interested in learning more about our advertising opportunities to contact Brandon at Bbussyouresn@gmail.com. If you are interested in selling either part or full time we are a 100% commission basis company right now but with a healthy commission rate to start.
We are excited both Dan and Brandon and their families are now part of our Eli family and we hope this will lead to our continued growth in covering High School sports.